I'll be there for you if you're having a bad day.
I'll offer you two hands if you need them.
My shoulder is always available if you need it.
You know where I'll be if you need a good laugh.
My arms are wide open only for you when a hug is all you need.
As your father, I have just one responsibility: to provide you with all you need to grow into a better and stronger adult.
"If you need me, call me. I don't care if I'm sleeping, if I'm having my own problems or if I'm angry at you. If you need me and if you need to talk to me, I'll always be there for you. no matter how big or small your problem is, I'll be there." Unknown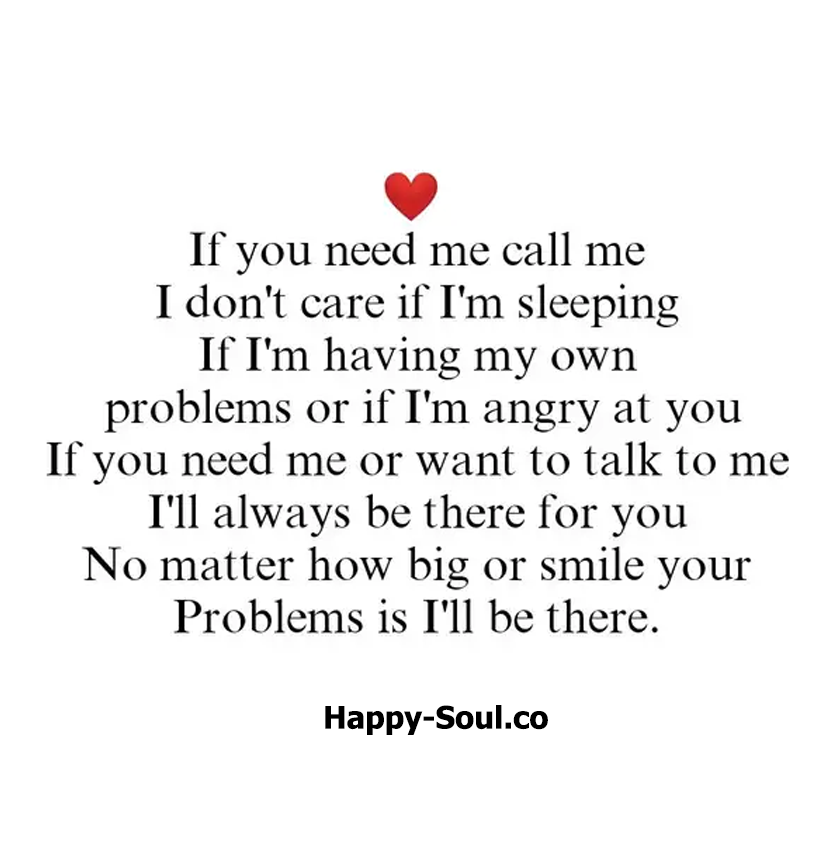 As you mature, you should expect to encounter challenging individuals, situations, and disappointments, as well as to lose friends, be wrecked, and encounter things that call your existence into question.
You may become sad and dejected while you go through them, but rest assured that I will always be there for you. I'll be your light in the darkness, and if you need a helping hand, I'll take your hand in mine and guide you through the roads of life to your greatest aspirations and destiny.
I will defend you every day, just as the Lord watches over the sparrows, and if you need a shoulder, you will have mine even before you ask.
You can always lean on my shoulder.
When life's road turns bleak and there isn't a single reason to laugh, I'll be there to help you see many more, and I'll laugh with you. And when nothing else seems to matter, I'll wrap myself about you like a mother hen.
I'll hug you to give you a warm feeling and let you know that I'm constantly thinking about you and always be there and care!