Strawberry Pie Enchiladas are a delicious and unique dessert that are sure to impress your taste buds! Made with fresh strawberries and rolled in tortillas, these enchiladas are coated with cinnamon sugar for an extra burst of flavor.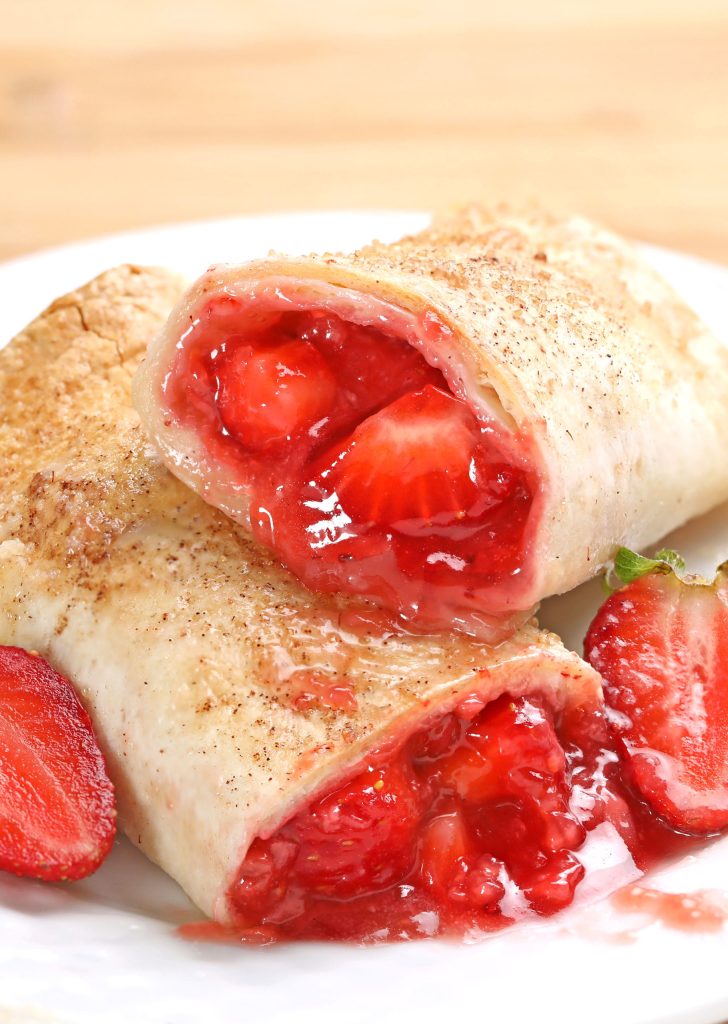 If you're tired of the classic strawberry pie and looking for a new twist on this beloved dessert, then these enchiladas are the perfect solution! Not only are they incredibly easy to make, but they also taste so much better than the traditional pie.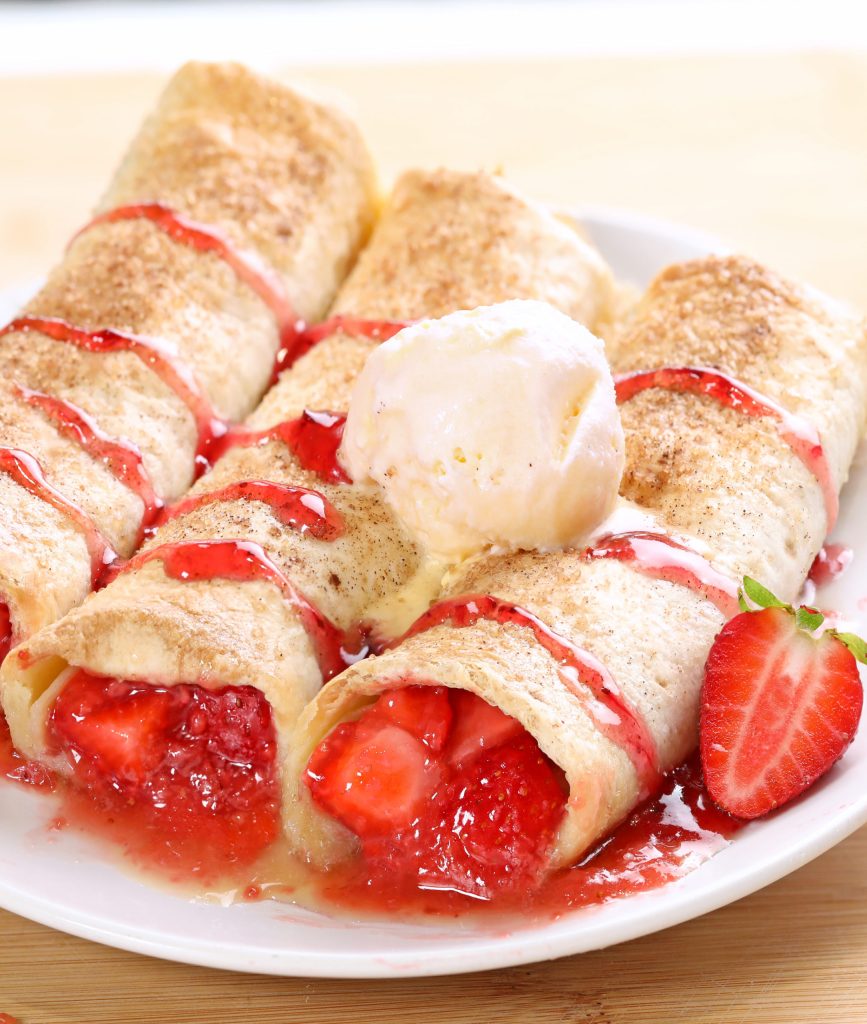 The result is a bubbly, gooey, buttery, and berry-filled miracle that will leave you wanting more. So, the next time you're craving something sweet and unique, give these Strawberry Pie Enchiladas a try and prepare to be amazed!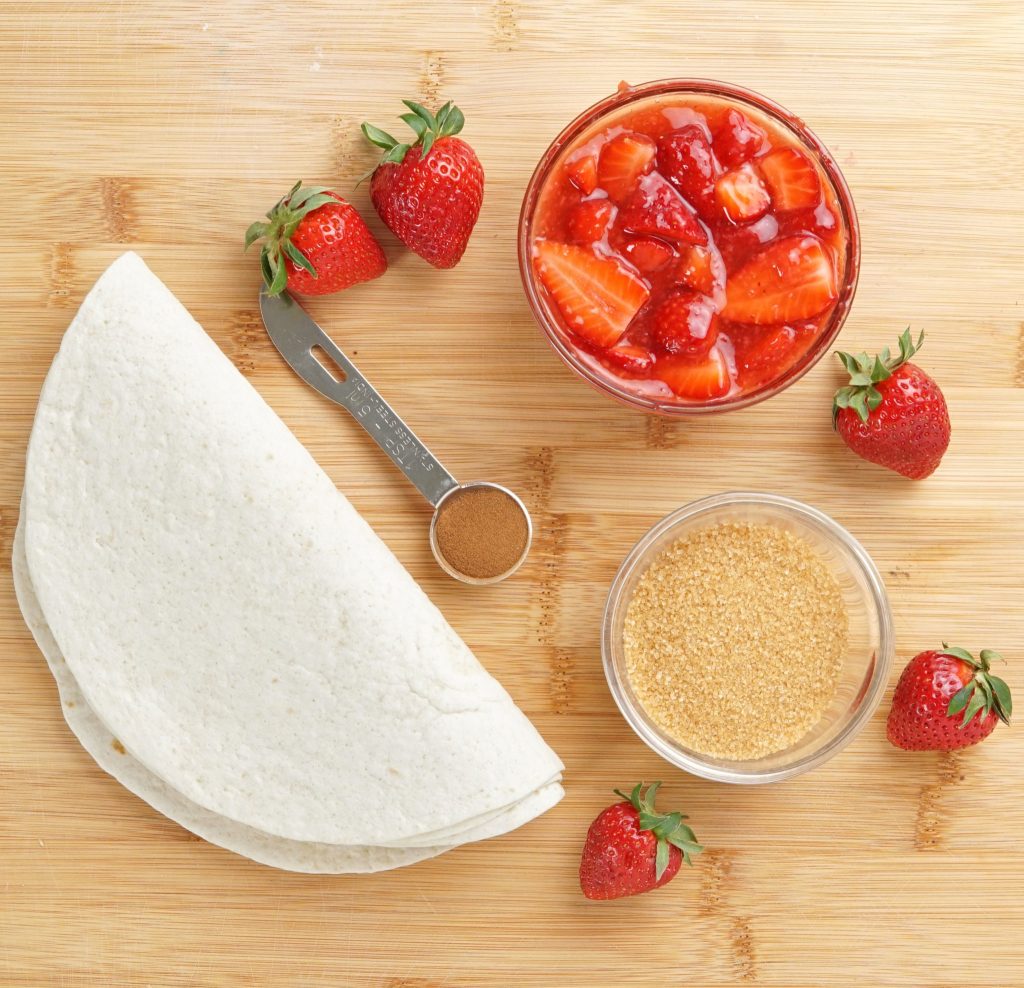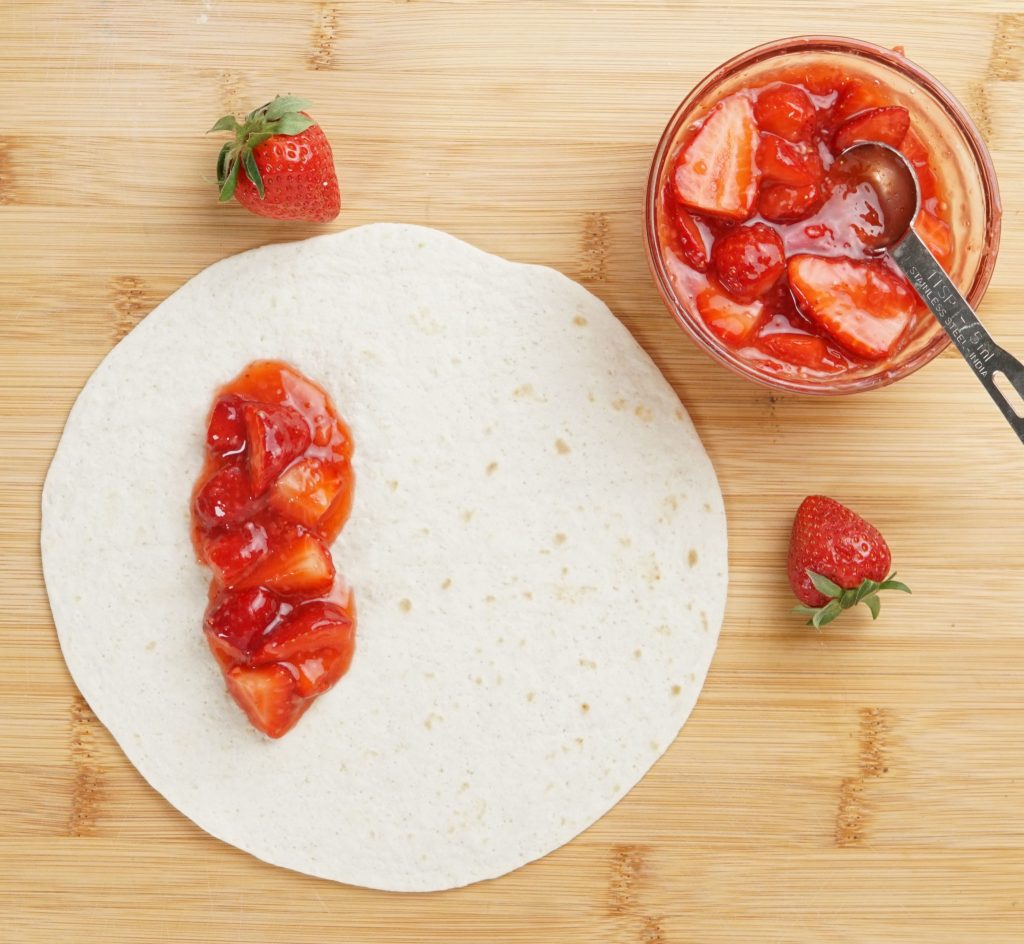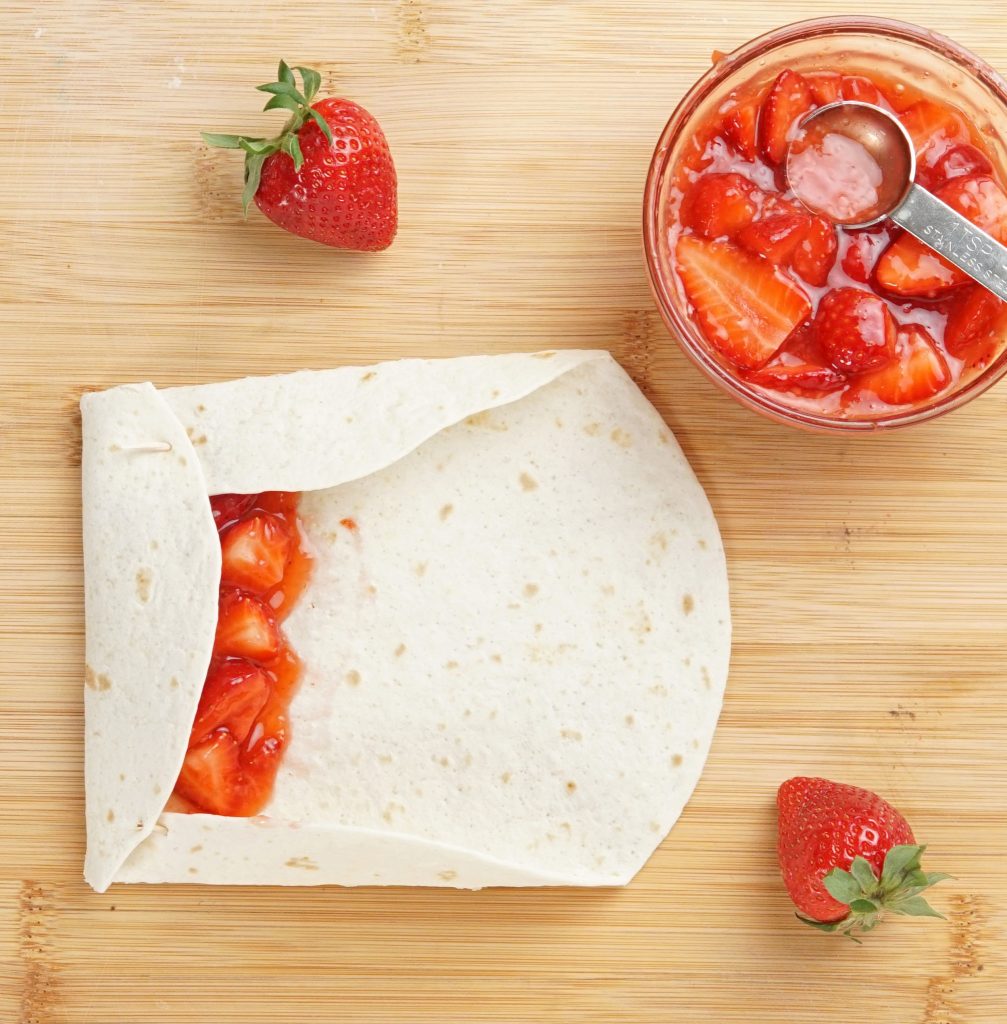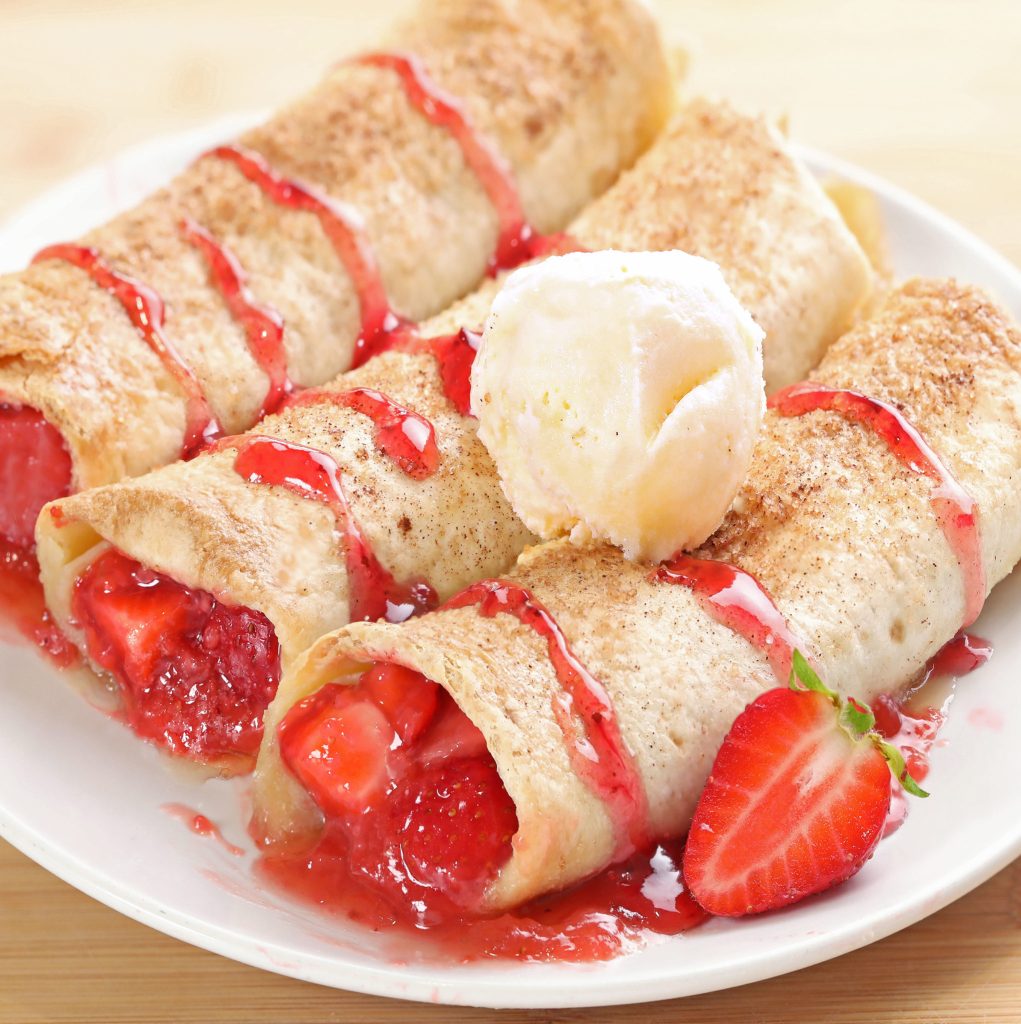 Strawberry Pie Enchiladas
Ingredients
1 (21 ounce)

can

strawberry pie filling or filling recipe below

8

8 inch flour tortillas

1

tsp

 ground cinnamon

1/2

cup

butter

1/2

cup

sugar

1/2

cup

brown sugar

1/2

cup

water
Strawberry Pie Filling
1

pound

strawberries 

tops removed, divided

3/4

cup

sugar

1/2

cup

boiling water

3

tbsp

cornstarch

1

teaspoon

vanilla extract
Instructions
Homemade Strawberry Pie Filling

Place 1 ½ cups of the berries into the bowl of a food processor or blender and puree. Add the sugar, boiling water, and cornstarch and blend until smooth.

Pour the mixture into a medium saucepan and bring to a boil over medium heat, stirring constantly. Once the mixture starts to boil, continue to boil for 3 minutes, stirring constantly.

The mixture will be very thick and should become less cloudy and more jam-like as it cooks. After 3 minutes, remove from the heat, and stir in the vanilla.

Halve or quarter the remaining berries. Stir sliced strawberries into the strawberry sauce.

Preheat oven to 350°F. Butter a 9 x 13 inch baking dish.

Soften the tortillas in the microwave if needed to make them easier to roll.

Spoon about one heaping 1/4 cup of filling slightly off the center of each tortilla. Roll tortillas up and place seam side down in a greased baking dish.

In a medium saucepan bring butter, white sugar, brown sugar and water/strawberry syrup to a boil. Reduce heat and simmer for 3 minutes, stirring constantly.

Pour sauce over enchiladas, sprinkle with extra cinnamon on top if desired and let stand 45 minutes. Bake in preheated oven 20 minutes, or until golden.

Serve warm with vanilla ice cream, or whipped cream and top with desired amount of strawberry syrup.
Notes
The Strawberry filling will separate when refrigerated. Reheat everything back up in a saucepan until smooth again.