Indulge in the delectable delight of Root Beer Float Pie, the perfect dessert for all root beer float enthusiasts. This frozen pie takes the classic treat to a whole new level. The best part? It's incredibly easy to make and requires no baking whatsoever! Simply pop it in the freezer overnight and prepare to enjoy a sensational treat.
Root Beer Float Freezer Pie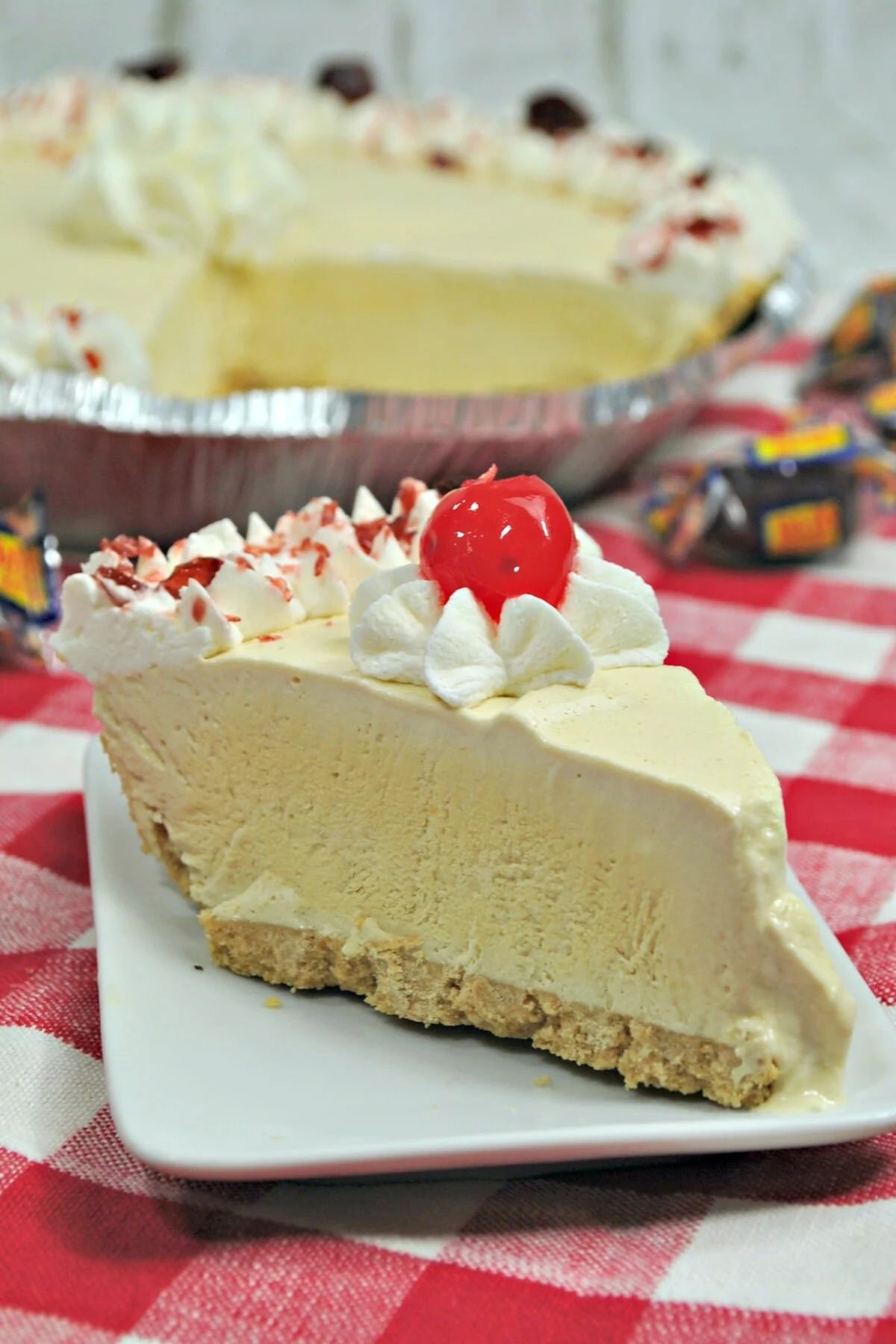 Prepare yourself for the ultimate summer dessert experience. This pie is cool, creamy, refreshing, and bursting with flavor. No need to heat up the oven or spend time in a hot kitchen. Just mix the ingredients together and you're good to go. It's also an excellent recipe for kids to assist with since it doesn't involve any heat and is incredibly simple.
The root beer float pie features a luscious combination of pudding, whipped cream, and an abundance of root beer flavor, all nestled on top of a buttery graham cracker crust.
Ingredients You'll Need
The ingredients for this pie are delightfully simple, with vanilla pudding serving as the base. Of course, you'll need your favorite brand of root beer. A&W and Barq's are highly recommended. You can find the exact measurements in the recipe box below.
Root beer soda – any brand will suffice. Milk – whole milk or low fat will work just fine, but avoid using skim milk. Vanilla pudding – instant pudding mix is ideal. Root beer extract – if you can't find it locally, you can purchase it from Amazon using the provided link. Cool Whip – ensure it is thawed completely for easy mixing. Alternatively, you can make homemade whipped cream using our simple recipe. Graham cracker crust – pre-made and readily available in the baking aisle. Cherries – optional, for garnish. Root Beer Barrel Candy – optional, for garnish.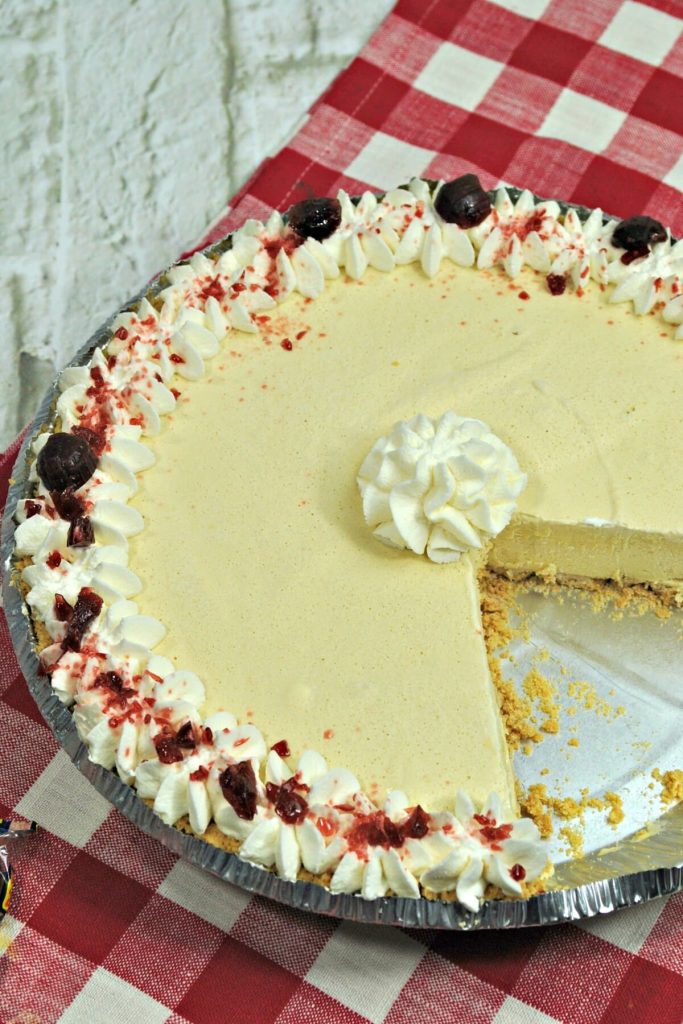 Substitutions ROOT BEER EXTRACT: Root beer concentrate is essential for capturing the true root beer flavor. The Watkins brand is recommended, but any root beer extract will suffice.
ROOT BEER: If desired, you can substitute sugar-free root beer for regular root beer. A&W offers a good zero sugar option.
PUDDING: A 1.5-ounce box of sugar-free instant vanilla pudding mix can be used as a substitute for the 3.4-ounce box of instant vanilla pudding.
How to Make Root Beer Pie
This freezer pie recipe is incredibly simple. Just mix a few ingredients, freeze, and voila! It's the perfect dessert recipe for hot summer months.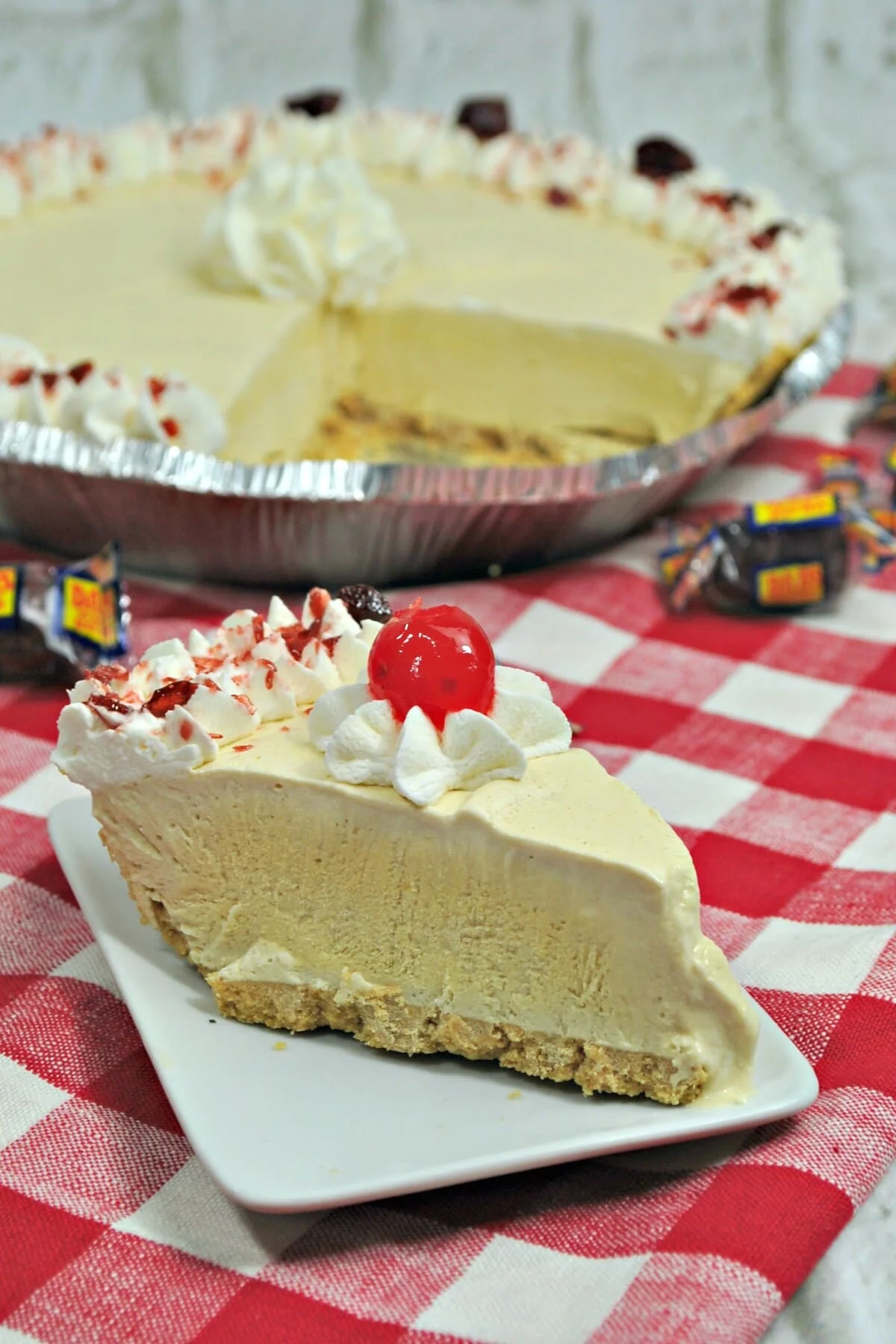 Whisk the pudding mix with the root beer, extract, and milk until thickened, following the instructions for making instant pudding. Once the pudding has thickened, stir in the Cool Whip. Pour the pie mixture into the crust and place it in the freezer. Allow the pie to freeze for a minimum of 8 hours, or simply leave it overnight. Add whipped cream and cherries for garnish when serving.
How to Store Root Beer Float Pie When not serving the pie, store it in the freezer. To prevent freezer burn, cover it with a layer of plastic wrap and store for up to 1 month.
Can I Use a Different Soda? While I haven't personally tested this recipe with other sodas, it should work just fine! If you decide to experiment, we would love to hear about your results.
Root Beer Float Pie
Prepare to be amazed by the incredible deliciousness of this Root Beer Float Freezer Pie! As someone who thoroughly enjoys indulging in root beer floats, I can confidently say that transforming it into a pie is a stroke of genius that results in an unbelievably tasty treat.
Ingredients
3/4

cup

root beer

1/2

cup

milk

1

box

instant vanilla pudding mix

1-2

tbsp

root beer extract

8

oz

Cool Whip

Thawed

1

graham cracker crust
Garnish:
Cherries and whipped cream

Crushed root beer barrel candy
Instructions
Whisk together the root beer, milk, root beer extract and pudding mix for 2 minutes. (or until it thickens)

Gently fold in Cool Whip until combined

Scoop the mixture into the prepared graham cracker crust.

Place in the freezer for at least 8 hours. (overnight is best)

Remove from freezer and cut into 8 slices.

Garnish with whipped cream and cherries.

Sprinkle crushed root beer barrel candy on the edges of the pie and serve!