As the defamation trial initiated by the actor's ex-husband, Johnny Depp, proceeds, a petition to remove Amber Heard from Aquaman 2 has surpassed two million signatures.
The DC sequel, in which Heard plays Mera, Aquaman's love interest, ended filming earlier this year, according to director James Wan, who confirmed the film's completion in January. Aquaman 2 is set to hit theaters in March 2023.
The petition, which has a target of three million signatures(Now exceeding), was started by fans who believe that since the pair separated in 2017, Heard "has actively crusaded to discredit Depp in Hollywood."
The spokesperson for Heard and Wan has been contacted by the Independent for comment. Depp is suing Heard for $50 million (£38.2 million). He claims that in a 2018 Washington Post op-ed about domestic violence, Heard intimated that he mistreated her.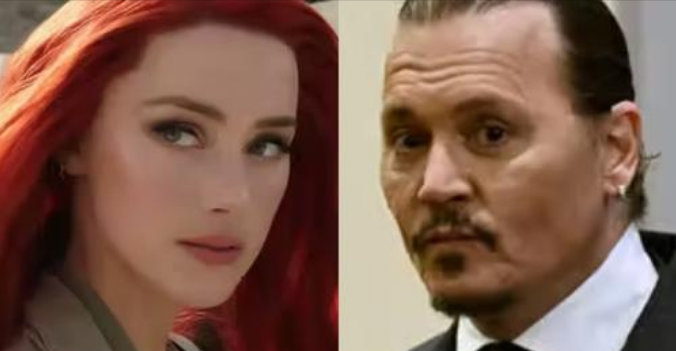 In Fairfax County, Virginia, the trial is well underway. Two police officers who responded to a domestic violence incident at a LA penthouse where Heard was living in May 2016 gave more testimony on Wednesday, April 27.
According to the cops, no proof of a crime was uncovered, and Heard "refused to offer any statement." Following Depp's withdrawal from the Fantastic Beasts trilogy, an online campaign to remove Heard from the Aquaman sequel gathered 1.5 million signatures in November 2020.
After losing a libel battle against The Sun over a 2018 piece that dubbed him a "wife-beater," Depp departed from the franchise, which was just released with Mads Mikkelson taking up the role, at Warner Bros' request.
Heard had already spoken out against the push to remove her from the picture. She disputed that the Depp libel lawsuit had any bearing on her own series, insisting that she was set to film the sequel.
"Paid rumors and paid campaigns on social media don't dictate [casting decisions] because they have no basis in reality," Heard said in a statement. "Only the fans actually made Aquaman and Aquaman 2 happen. I'm excited to get started next year."