Goldie Hawn and Kurt Russell are one of Hollywood's most popular couples, and they are frequently seen on the red carpet looking in love.
However, they are frequently questioned why they have not married.
During a 2015 appearance on Loose Women, the Overboard actress stated why, and it appears that they share a positive approach toward their relationship.
Goldie explained to the panel on the ITV daily show: "I would have been long divorced if I'd been married. Marriage is an interesting psychological thing. If you need to feel bound to someone, then it's important to be married."
"If you have independence, if you have enough money and sense of independence and you like your independence, there's something psychological about not being married because it gives you the freedom to make decisions one way or the other."
"For me, I chose to stay. Kurt chose to stay, and we like the choice."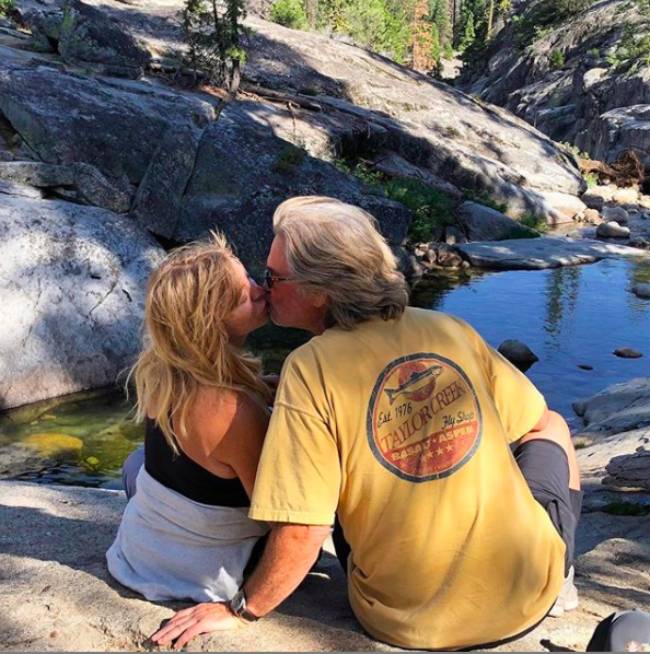 Goldie and Kurt have been together since Valentine's Day 1983, and they just celebrated 39 years of marriage. Wyatt Russell, 35, is their son, and they both have children from prior marriages.
Goldie Hudson has two children, Oliver and Kate Hudson, with ex-husband Bill Hudson, while Kurt has a son, Boston Russell, with ex-wife Season Hubley.
The famous couple also has seven grandkids, who keep them on their toes. "A good family is the secret to happiness," Goldie previously told Australian Women's Weekly.
"I look at our kids and grandchildren and there's nothing in the world that could make me as proud as I am of all of them."
The couple splits their time between Los Angeles and Colorado, where they have a magnificent property in the mountains and spend quality time with their entire family.
During the epidemic, the couple was joined by their children and grandchildren, and Oliver is now dwelling with his own wife and children at the house. During an appearance on Live with Kelly and Ryan, the actor gave a behind-the-scenes look at it.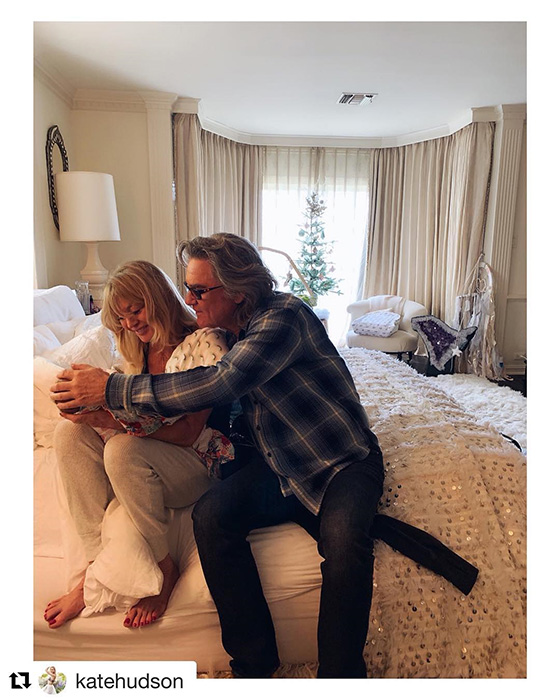 While Goldie frequently posts glimpses of her life on social media, Kurt does not have a public Instagram account and only appears in images uploaded by his family members on occasion.
During an appearance with Hoda & Jenna on Today, Kate also revealed some details about his parenting approach. She said that her mother was a pretty laid-back person and remarked of Kurt:  "Kurt was pretty strict," before adding: "I definitely got a lot more of the Kurt side."