The miniatures keep getting cuter and cuter! We can even make an octopus and whale amigurumi crochet sea creatures, however for today we have a dragon!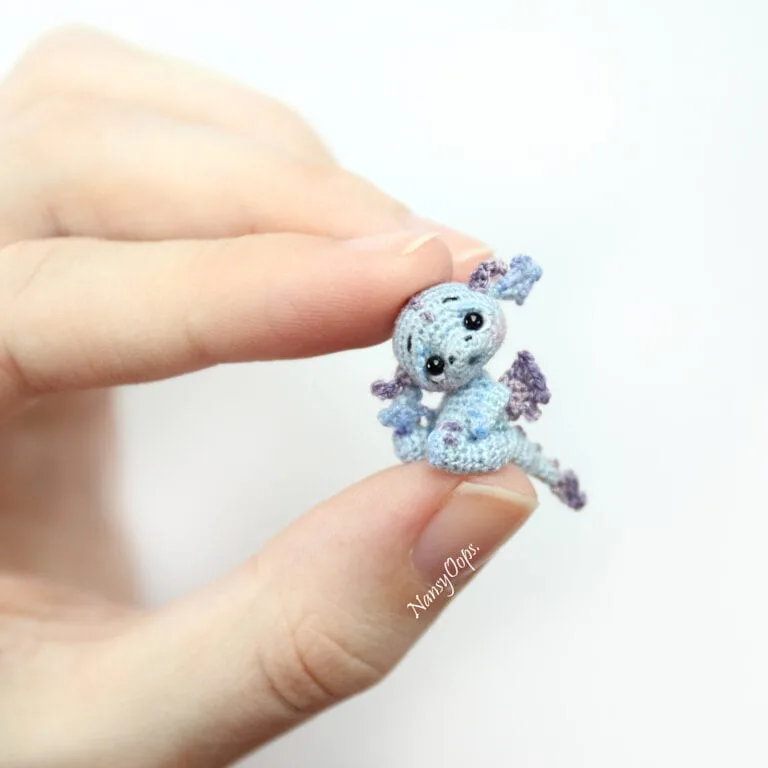 Isn't this the cutest tiny dragon you've ever seen? The level of detail is really incredible! That adorable tiny face! Those little, teeny-tiny wings! With my fingertips, I'd like to hug it!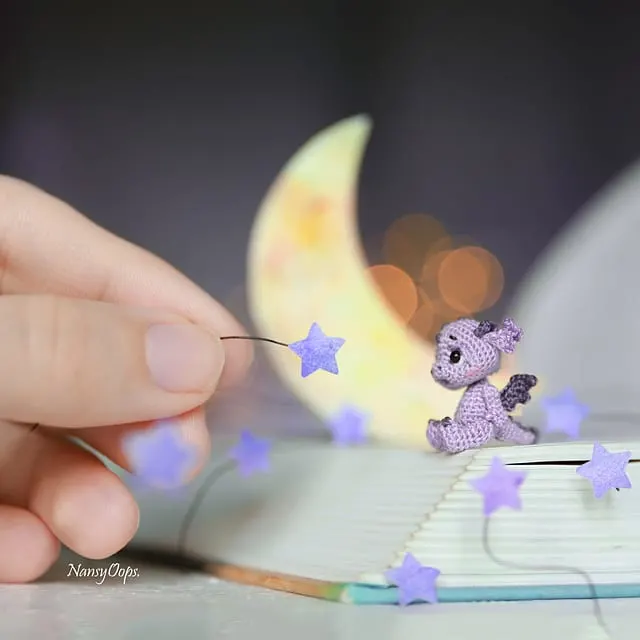 I'm mesmerized as a professional photographer. I'm sitting here trying to come up with new methods to capture these small dragons. Right now, this would be a lot of fun for me!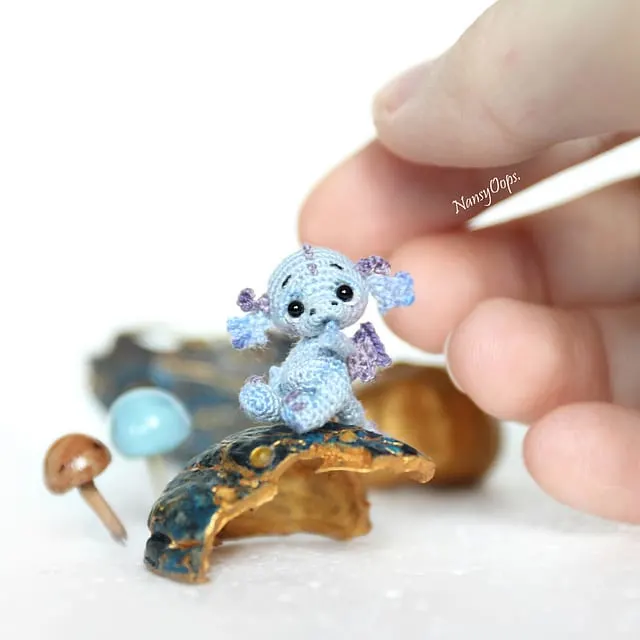 NansyOops, the same lady that developed the small octopus, created the pattern. This pattern has 25 pages of instructions and 140 photographs! If you're anything like me, you'll need both visual and textual directions.
However, you can get one that is already created and ready to hold on Etsy! (Sorry sold out)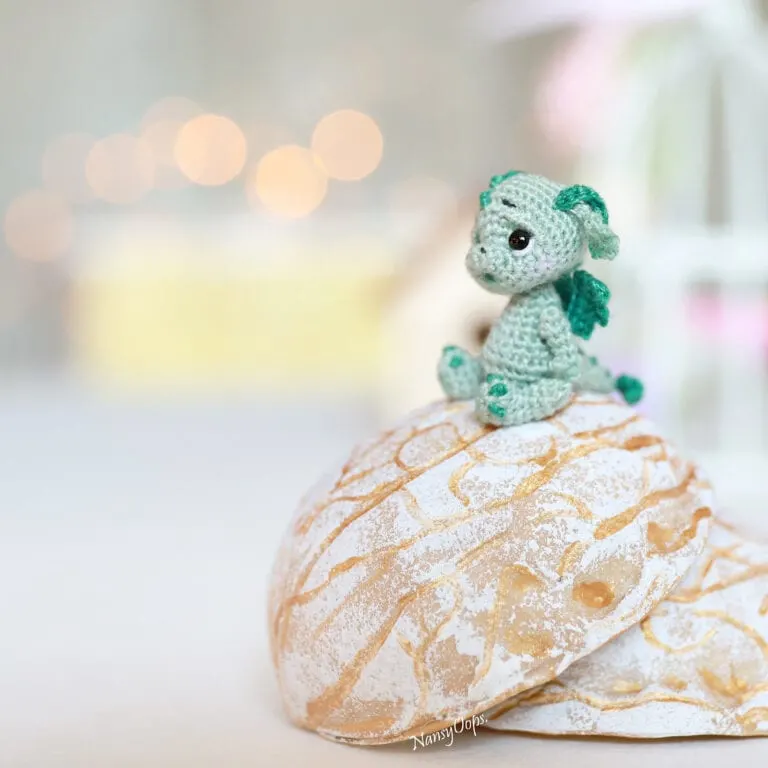 'Crochet pattern Dragon El'Ejin' is the name of this one. It's only 2 cm long, and you'll need basic crochet abilities to make it.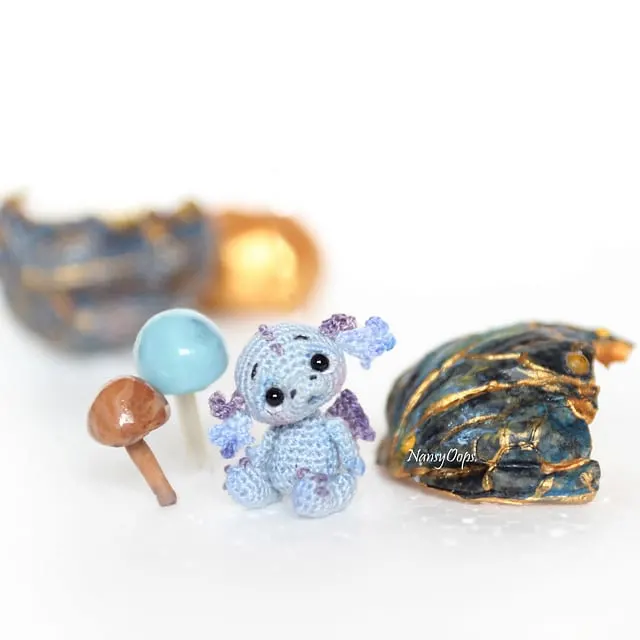 Y'all, the head tilt! I just can't get over it! As with the octopus, I will require one in every color!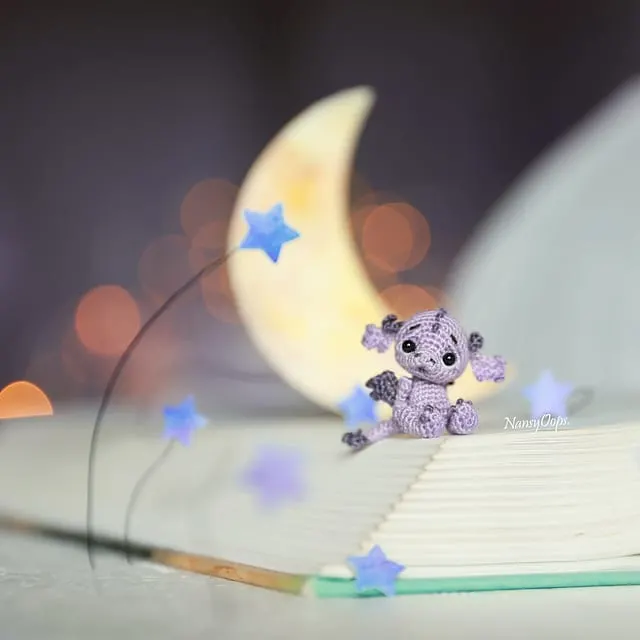 I don't know about you, but I'd like one that's entirely finished and ready to hold, pose, and photograph. If that's what you're looking for, go here(sold out) to get your Mini Baby Dragon.
If you're making your own, you'll need the following items in addition to the pattern:
Embroidery floss in Main Color, skein separated (stripped) into individual strands. (I use Kirov Yarn Mills Mouline for Embrodeiry or DMC brand cotton embroidery floss). May be substituted with thin sewing thread. The thinner the thread, the smaller the dragon will turn out.
Embroidery floss in an additional color for the wings, scales, and tail.
A length of black sewing thread for the eyebrows and nostrils.
A length of white sewing thread for the white of the eye.
Rip-resistant thread for cinching. (I used sturdy sewing thread held double.)
Crochet hook 0.5 mm [US Steel Crochet Hook Size 18].
Glass toy eyes diameter 2 mm [0.01 in]. I ordered mine from AliExpress. (What to do if eyes in this size are not available? You can make your own from polymer clay and cover them with a glossy enamel finish, or use seed beads.)
Glue gel, "Moment" brand super glue.
Thin beading needle, diameter 0.45 mm [0.02 in].
Sharp nail scissors.
Stuffing (polyester fiberfil).
A toothpick or broken felting needle – used to insert stuffing.
For blushing – oil pastel and toothpick.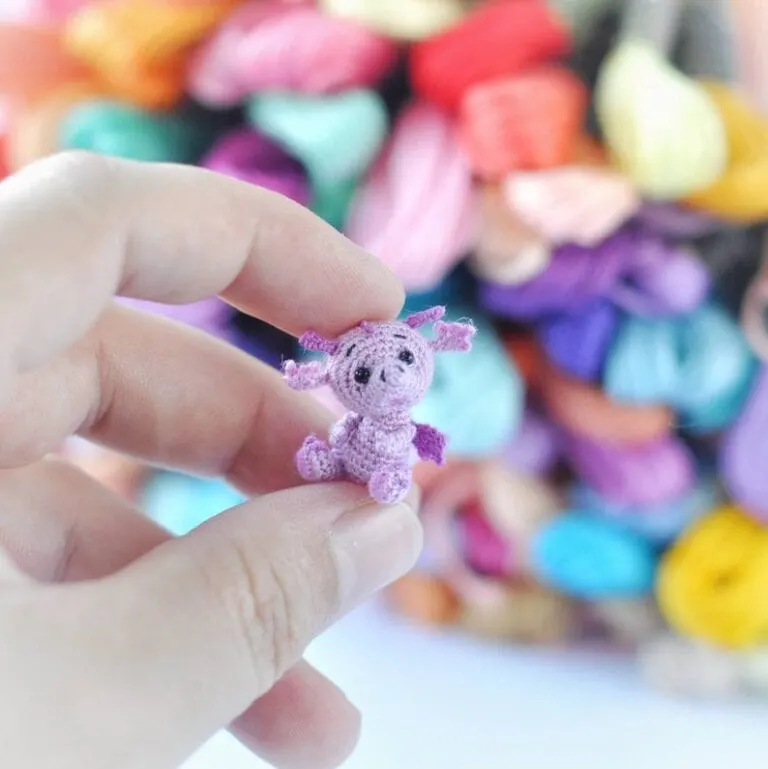 The pattern only costs $10. It states that basic crochet skills are a prerequisite, so anyone should be able to crochet these miniature dragons!