Wedding days are lovely, but it can be difficult to enjoy special moments when the bride (or groom) had lost a loved one. The majority of brides can't envision their wedding day without their loving father leading them down the aisle. Unfortunately, for women who have lost their fathers, this is not always the case. Vin Diesel, on the other hand, is here to remind us all of the significance of family.
It's tough to imagine Paul Walker, the actor and father, passed away over eight years ago. Paul's legacy has been entrenched in pop cultural history with his Fast & Furious co-stars, particularly Vin Diesel, who has continued to speak highly about his much loved friend.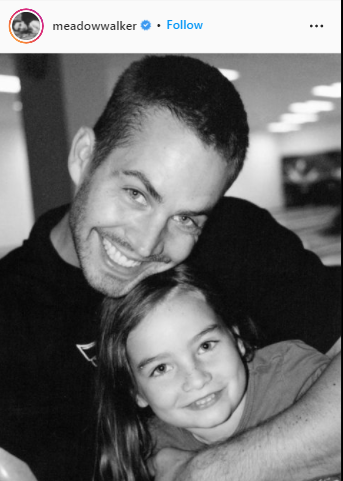 Meadow, Paul's daughter, speaks frequently about her father and his legacy, so fans of the late actor are sure to keep up with her. Vin Diesel has taken on a fatherly role for the 22-year-old since Paul's death. Meadow's particular relationship was rememberable when she got married this past weekend.
Throughout the years, the couple's tight bond has been publicized on social media. Meadow's 21st birthday was in 2019, and Vin Diesel shared a snapshot of her on Instagram.  "I could say that I am so proud of the person you are becoming… but the truth is I have always been proud of you. Love you kid," the actor wrote at the time.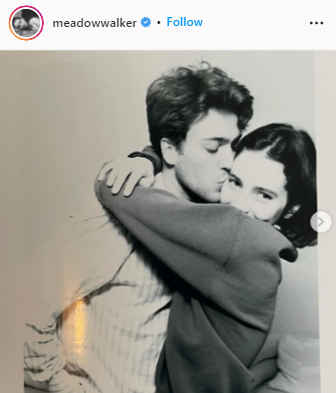 Meadow is always the first one to wish him a Happy Father's Day, the actor claimed to Extra TV last year. The father of three stated, "She takes fantastic care of me." "She's the first person to wish me a happy Father's Day on Father's Day." Meadow announced her relationship with Louis Thornton-Allan in July, according to "People" magazine, as fans may recall.
The couple announced their engagement in an Instagram video less than a month later. The 22-year-old recounted how the pandemic impacted their wedding preparations to Vogue. She informed the magazine that "Louis's family was unable to attend."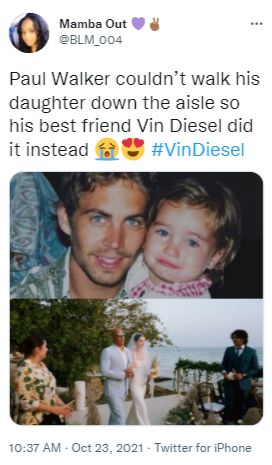 "Travel limitations prevented a number of close friends who we consider family from attending." Fans witnessed the 54-year-old walk Meadow down the aisle in wedding images shared on Instagram. Fans of the franchise were ecstatic to witness their favorite characters' on-screen camaraderie translate to real life.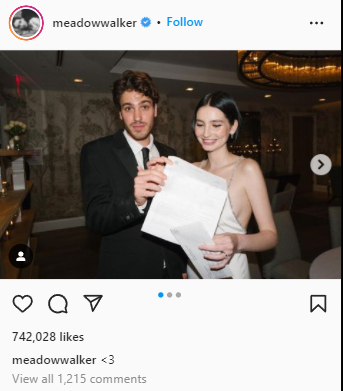 On-screen adoration for Paul Walker… Jordana Brewster was also there on this momentous occasion. On one of Meadow's happiest days, such a lovely and emotional moment – I'm sure Paul was gazing down on them all and beaming with pride!
After the emotional wedding ceremony, a beach party ensued with Meadow telling "Vogue" that the guests were "all barefoot, dancing in the sand." "To finish the night, there was a wonderful display of fireworks, and we lit lanterns into the picturesque night sky," she explained.
"We couldn't have wished for anything more lovely and personal," she concluded. And, to be honest, it was a breeze. From the beginning, Louis and I understood precisely what we wanted. It was a small and private gathering. Meadow's social media pages have subsequently shared a wedding video that shows a preview of the beautiful day. Meadow is shown meeting and cuddling her visitors, especially Jordana. Such a lovely wedding for a lovely bride!