Our pre-summer checklist for preparing for a home-based summer vacation looks somewhat like this:
Open pool
Clean and fill pool
Set up lawn chairs and tables
Decorate pool
The cold blue waters should be ready before school gets out to fully kick off the summer season, and pool floats are a necessity!
No, I'm not referring to the ones where you can sit or lie down; I'm referring to the floats that are purely decorative.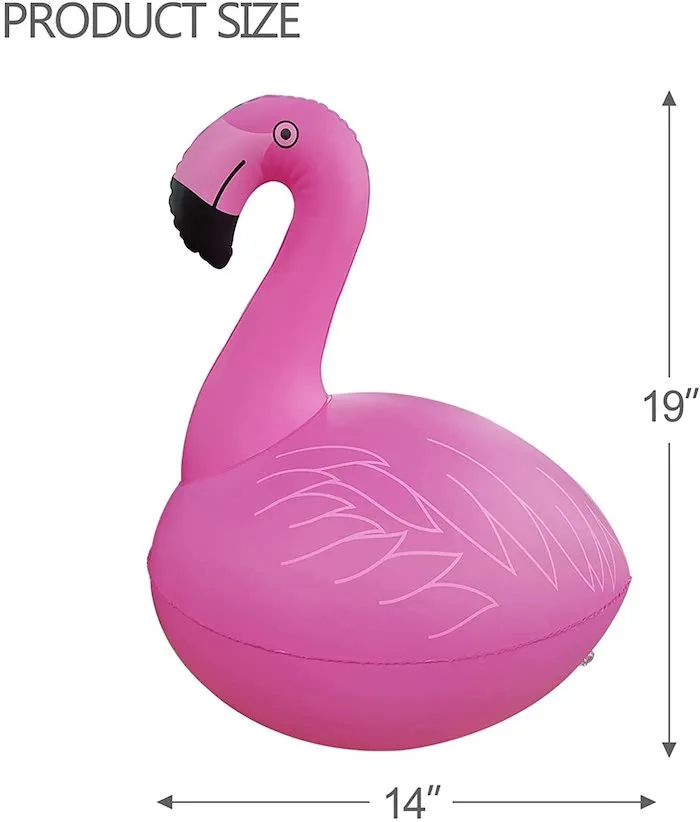 These flamingo pool floats will keep you comfortable whether you choose to swim at night or plunge into the pool during the day.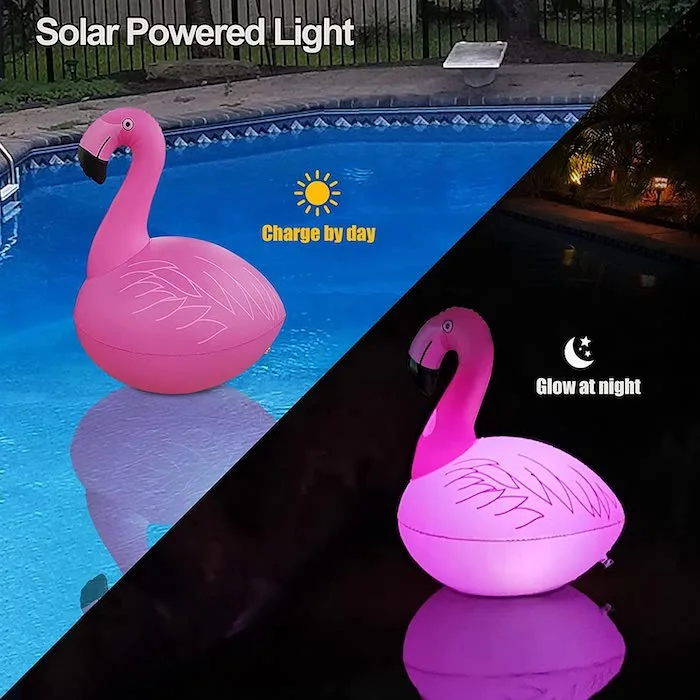 These inflatable flamingos, which stand 19 inches tall, don't just float around all day; instead, each blow up flamingo lights up at night so you can know where you are in the pool when you go night swimming.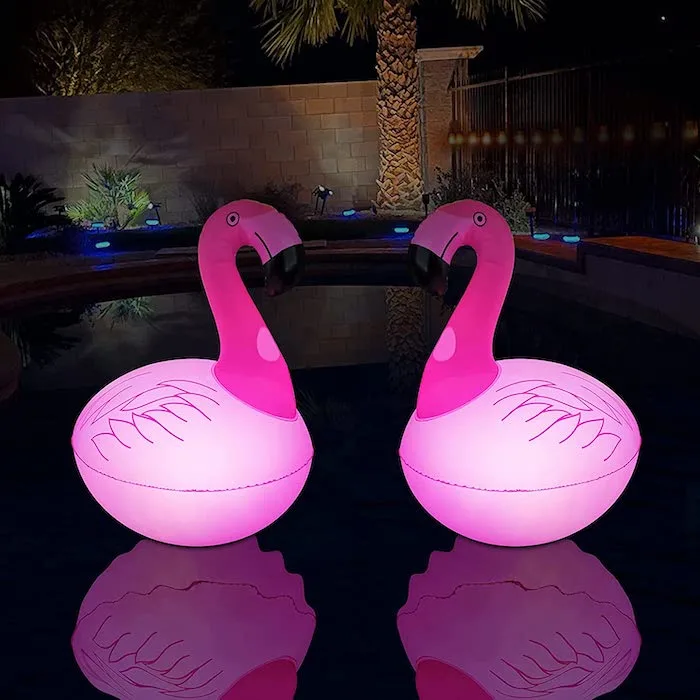 These solar-powered flamingos charge on their own and will light up the back pool for up to 6-8 hours; simply inflate and watch the décor light up the back pool as the sun sets.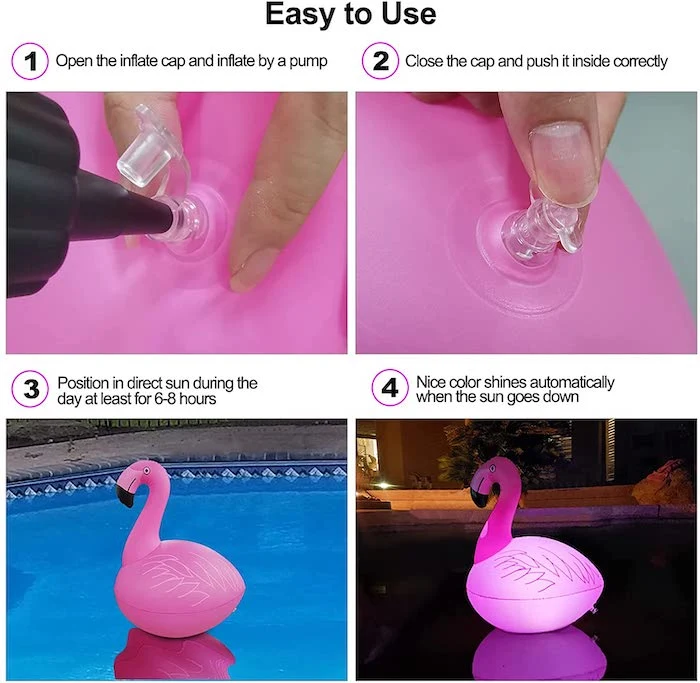 These flamingos beautify your pool while also giving light during the night, making them ideal for a backyard gathering or when reading a nice book on the back deck.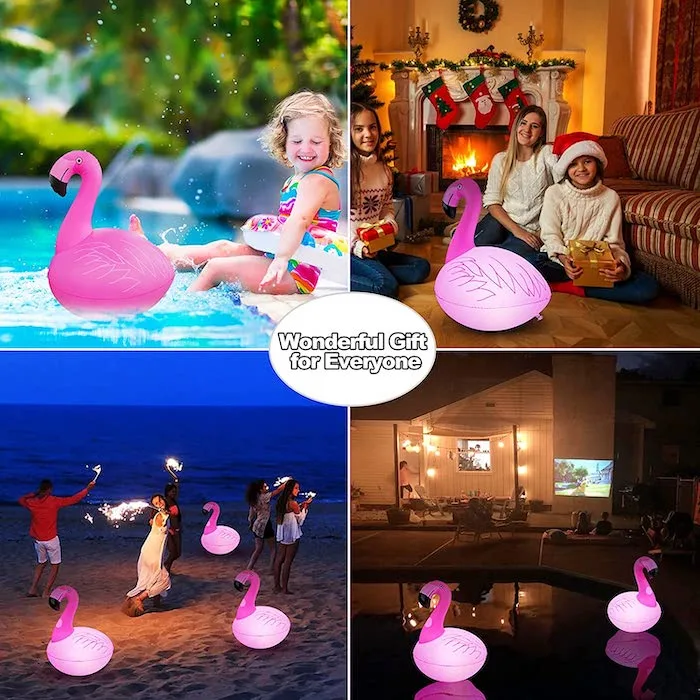 To keep them appearing fresh new, clean them with Dawn dish detergent and white vinegar. There's no reason these flamingos should look more than a day old!
On Amazon, you can get the light-up, solar-powered flamingos to decorate your pool for less than $20 for one or just under $30 for two.