Every day, it seems like something new is occurring that is aimed towards our children.
The Lafayette County Sheriff's Office is now issuing a warning regarding a series of web movies based on the gaming character 'Huggy Wuggy.'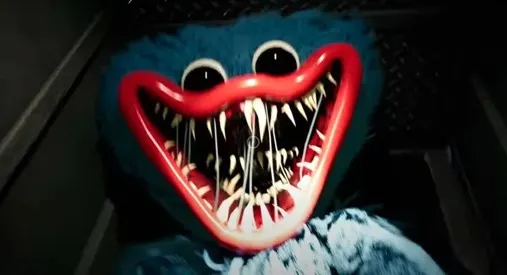 'Huggy Wuggy' is a character from the survival horror game 'Poppy Playtime,' which is really classified for children aged 12 and older.
'Huggy Wuggy,' according to the Sherrif's office, is a blue bear-like creature with deadly fangs. I've never seen the game or the character.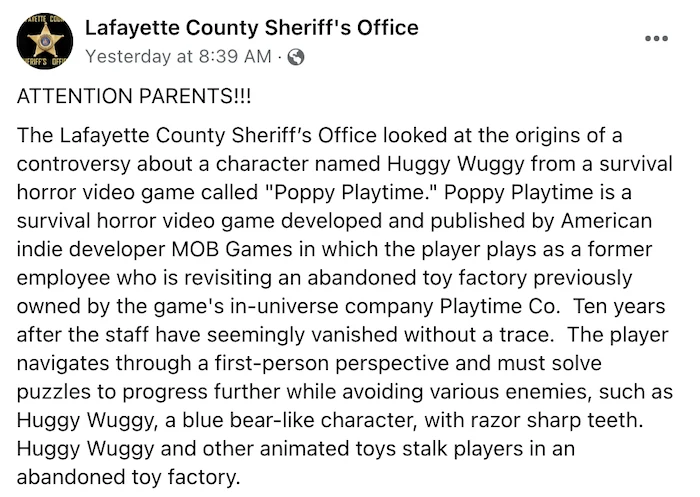 The films appear to begin in a way that makes them appear to be intended for children, but they gradually become "nightmarish."
The videos were created by game lovers and are available on YouTube.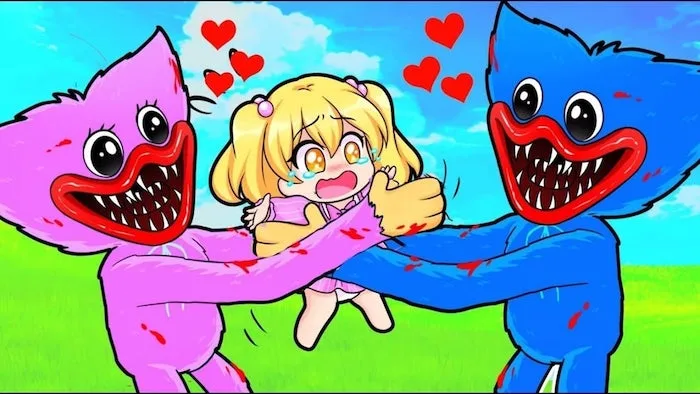 With scenes of murder, decapitation, and foul language, the content of these films is NOT appropriate for children.
Please monitor your children's usage of YouTube and other video-sharing sites, according to the Lafayette County Sheriff's Office.

According to the Sheriff's office, the following channels are some of the ones hosting these videos.
GameToons
SamToons
GH'S
Monster School Story
Game My
Secret4Studio
Hornstromp 3D
Siren Studio
Bunny Games
Slime Channel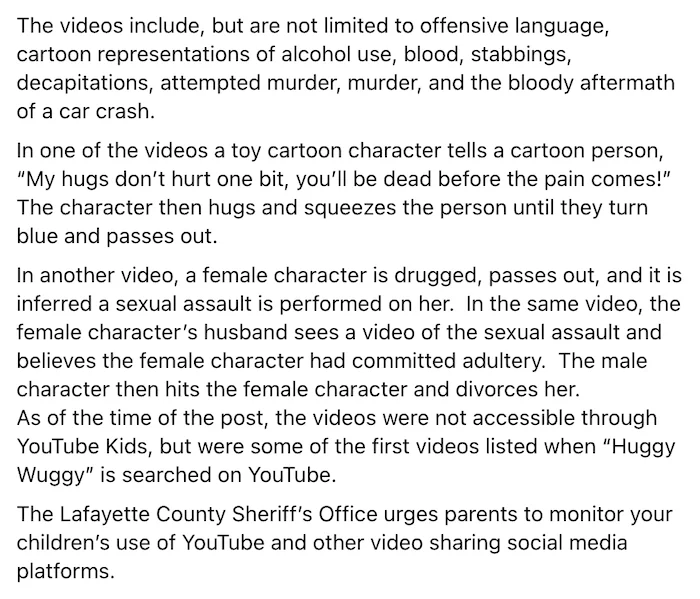 You can read the full warning from the Lafayette Co. Sheriff's Office on Facebook here.