This week, we're focused on kindness, and we think we've found the ideal story to share with you. We came across a great story about a homeless man and a gang of dogs who waited patiently for him at a hospital a few years ago. His nurse, who cared for him in the hospital, originally shared the story. The story of love and generosity quickly went viral. You'll understand why after reading this story.
This moving story takes place at the Hospital Regional Alto Vale in Brazil.
Cris Mamprim, a healthcare worker, and her coworkers witnessed the most astounding sight they had ever seen at work in 2018. A homeless man walked in at 3 a.m. on a Sunday, seeking medication and treatment. Cesar was his name, and he usually went to another facility, but tonight he was at Alto Vale. Mamprim recognized Cesar wasn't alone when consulting him and asking concerns about his illness.
Loving Gang Of Dogs
Mamprim noticed something both distinctive and heartwarming as she looked across reception desk to the hospital's front door. Cesar was clearly homeless, but he was surrounded by affection and friendship from a pack of dogs who sat in front of the entrance with their ears perked up, waiting for their closest friend to return.
Mamprim made a remark about his loyal pals while caring for Cesar.
Cesar, it turns out, has a golden heart and has been feeding and caring for these animal pals for quite some time. Hearing that Cesar regularly overlooks his own hunger in order to feed his lovable group of dogs threw Mamprim and her coworkers for a loop.
"They are all well taken care of and chubby. Seeing them like that, waiting at the door, only shows how much they are cared for and loved. He has the best companions with him. I do not know what his life is like, or why he's on the street, but I admire the respect and love he has for his little animals. If only everyone were like this."

Cris Mamprim- The Dodo
Cesar began to improve while in the hospital, and the staff eventually agreed to allow the dogs to accompany him inside. He was served a hot supper and was able to enjoy the company of his pals. Cris is convinced he ate some and stashed the rest to share with his canine companions later.
True Love
Cesar was released not long after, and he returned to the streets.
Cesar wasn't alone, though, and the hospital personnel was aware that he and the cute troop of dogs were keeping an eye on each other.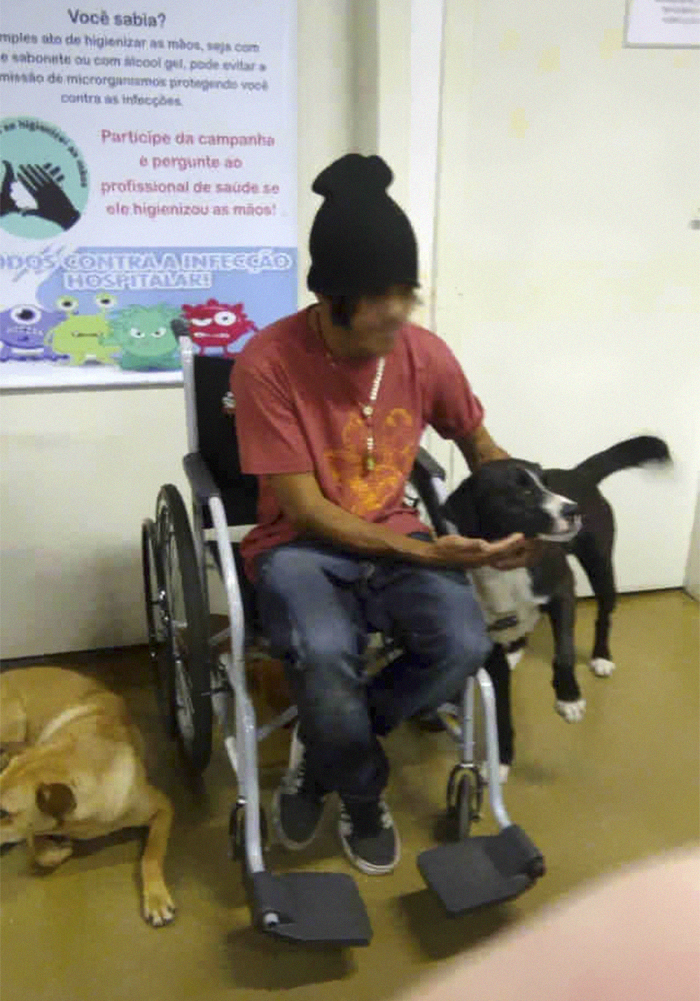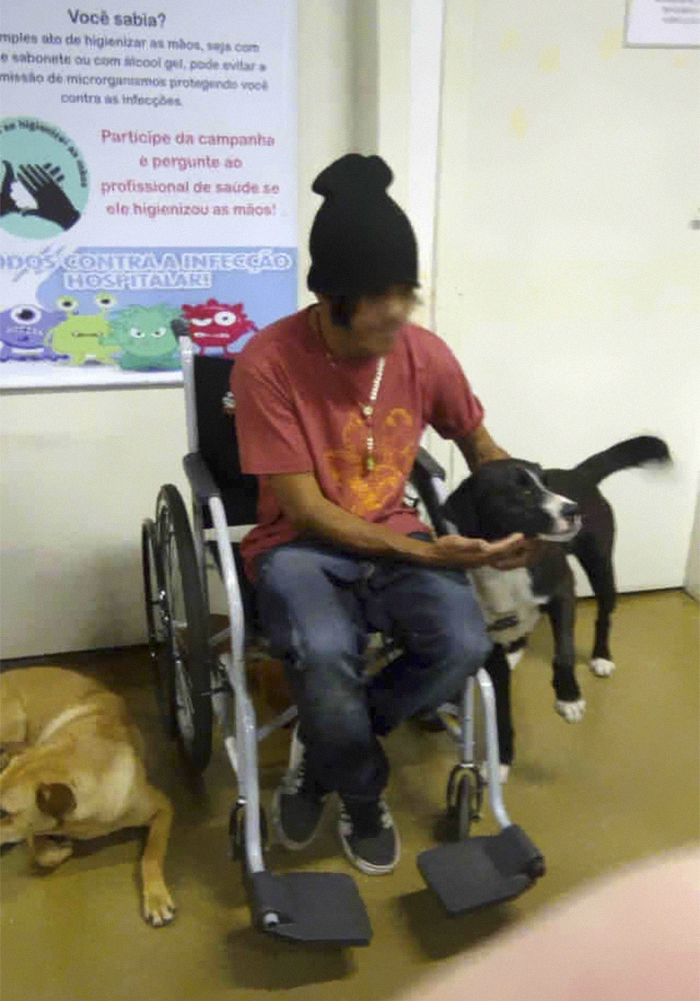 Don't you think this is one of the most amazing acts of love and sacrifice we've ever heard of? Cesar and his small pals are probably still doing well today, enjoying loads of affection and warm cuddles…as well as treats.