One of the most pleasant emotions in the world is waking up debt and mortgage free. Living in your ideal house comes at a cost, and most Americans will pay it for nearly a quarter of their lives.
The absurdly high down payments and interest rates required to own a habitable house have spurred others to come up with more inventive alternatives. That's precisely what Jaimie and Dave, a Cowlitz County couple, did.
Dave is a mortgage skeptic. He's also a skilled metalworker. "…we reasoned, how difficult could it be to join a few of containers?" Isn't it like legos?" Jaimie made a joke.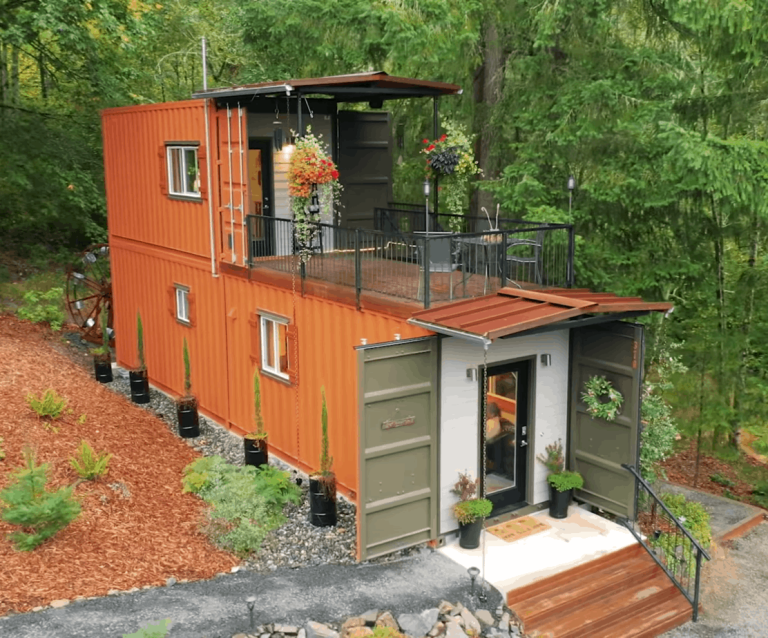 Every part of the shipping container home was built by Jaimie and Dave themselves, including plumbing, electrical wiring, the building's foundation, welding, and everything else that goes into construction.
Despite its unusual form and layout, the couple's home is nonetheless on the grid and has all of the necessary permissions. In fact, the county backed them up completely. Their home was approved, and they were able to complete all of the necessary paperwork in record time.
Jaimie and Dave were motivated to live differently because they wanted to get out of their rut. Everyone looked focused with the mundane task of paying one payment after another.
The couple lived in a condo in Kalama, Washington, after refurbishing a house in Vancouver, before deciding to create their ship container home.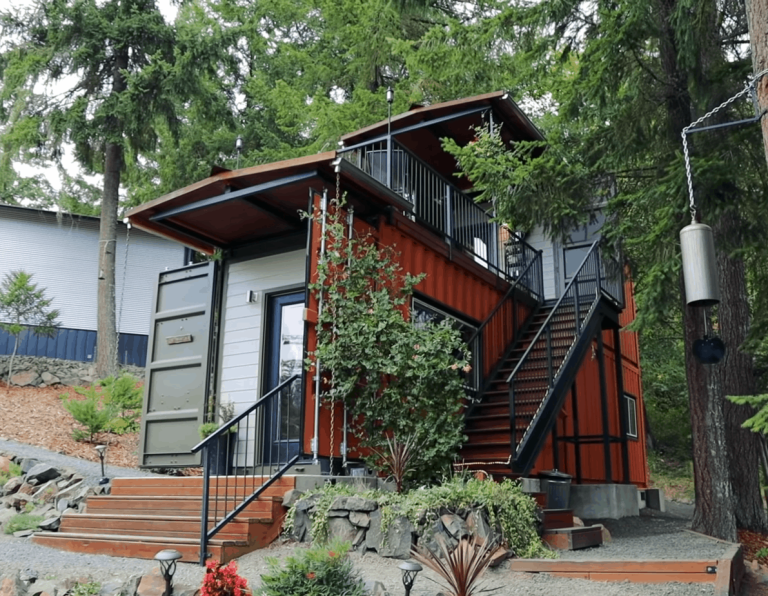 However, the road to their mortgage-free house is not as straightforward as some may believe. Jaimie and Dave assessed the whole cost of their home's construction and design, including the procedure of connecting water, septics, and electricity.
Because a normal financing would be incompatible with their dream home, the two worked Monday through Thursday and on weekends for 10 months on the project.
You'll be greeted with a large and gorgeous garden before you enter the couple's house. The entire land is covered in vegetation, giving the impression of being in the Garden of Eden. The rich greens, trees, rocks, and soil provide a welcome respite from the city's bustle.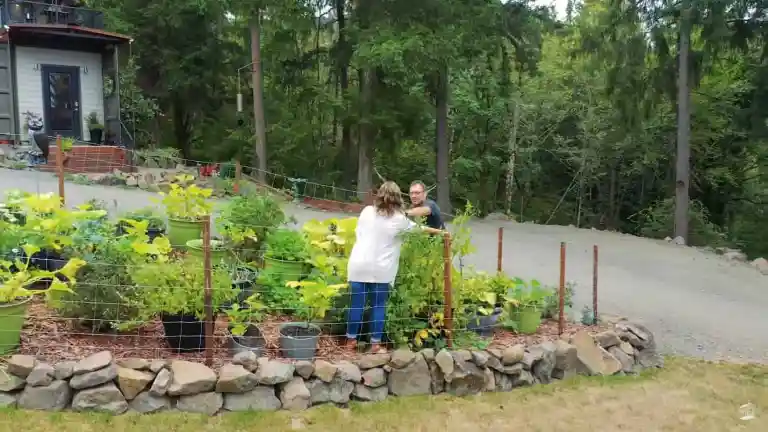 When you go in, you'll notice framed photos of the couple's children and plenty of succulents, which Dave collects. The living area has a modern vibe to it.
Jaimie chose a standard couch over the customized ones with built-in storage. The two fit well on the sofa, which has served as a hugging haven for them throughout the fall and winter months, when they prefer to snuggle up in front of their fireplace.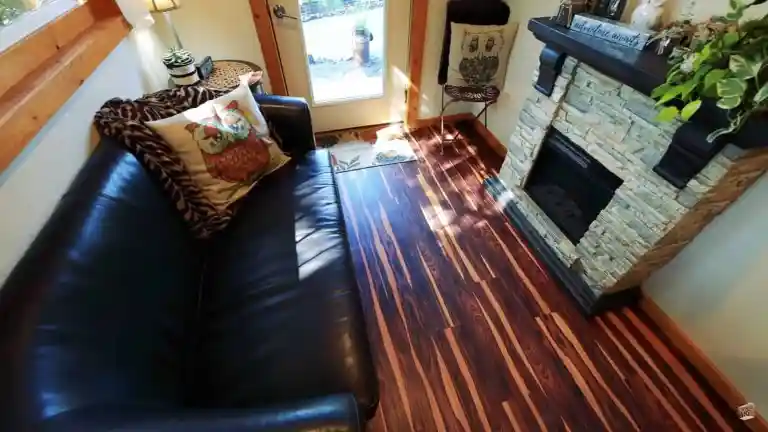 Jaimie and Dave's kitchen is larger than you'd think for a small house. The dining room space for six people is made up of gorgeous granite counters.
The large, galley-style kitchen is similar to one seen in a conventional home. It has full-sized equipment such as a dishwasher, stove, large refrigerator, and lots of storage space.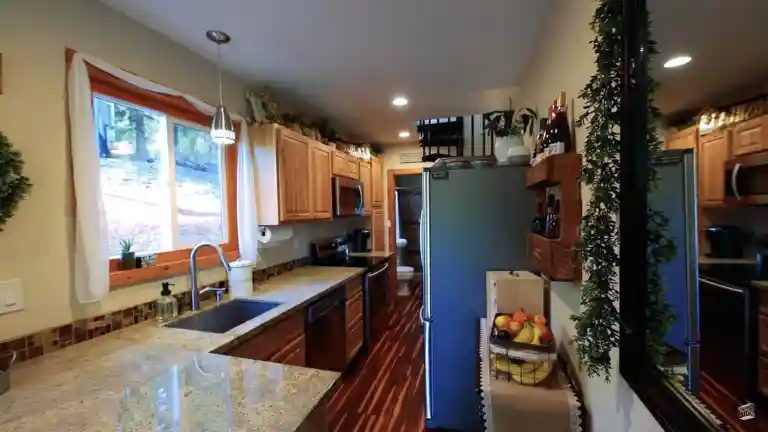 A door separates the bathroom from the rest of the house. It nearly seems like an ordinary bathroom you'd find in any suburban home, just like the kitchen. Jaimie and Dave want a washroom that allowed them to walk about while getting dressed.
A storage compartment that doubled as a closet and pantry is located just before the restroom. It used to be their son's room, but he's moved out to the shop now that he's all grown up.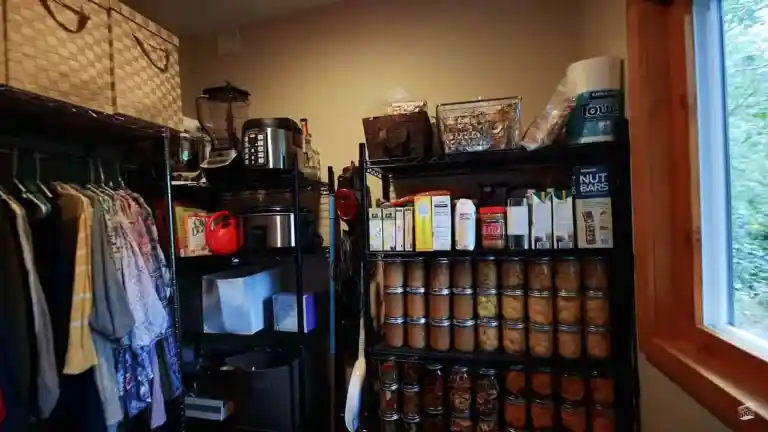 To get to the second story and the bedroom, you'll have to ascend a spiral staircase. The room of Jaimie and Dave is rather simple. It contains three windows and a queen-sized bed.
The view of the woodland from the couple's bedroom is breathtaking. Bird feeders were also installed near the windows to entice additional singing pals.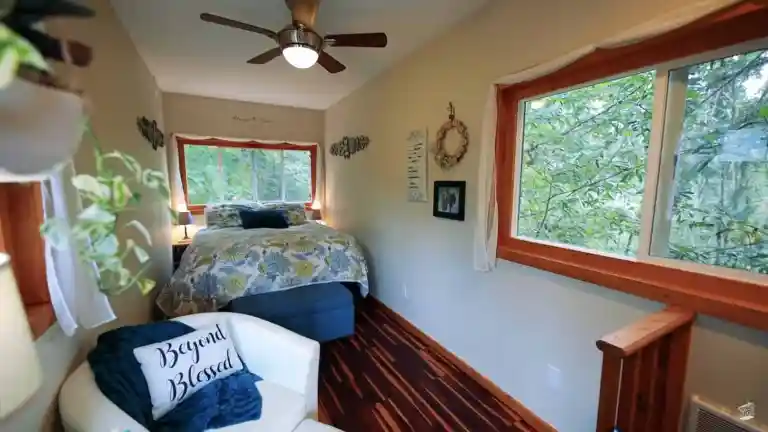 Despite how lovely their mortgage-free house is, the couple prefers to spend the most of their time outside caring to their plants and getting to know nature.
Dave intends to construct a suspension bridge to connect the two decks now that the home is finished. He's also intent on building a landing zone and a zip-line that runs through the property's bottom.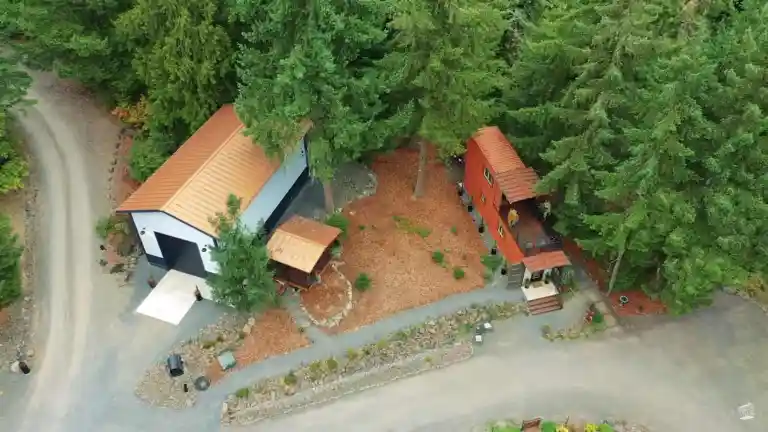 However, the two had to overcome challenges before their ideal house could become a reality. Dave's experienced a sudden intracranial hemorrhage in the middle of the project.
"I instantly came driving home and when I got here, he was about halfway up the driveway . . . I could tell by the way his face was that he'd had a stroke or a seizure or something." Jaimie narrated.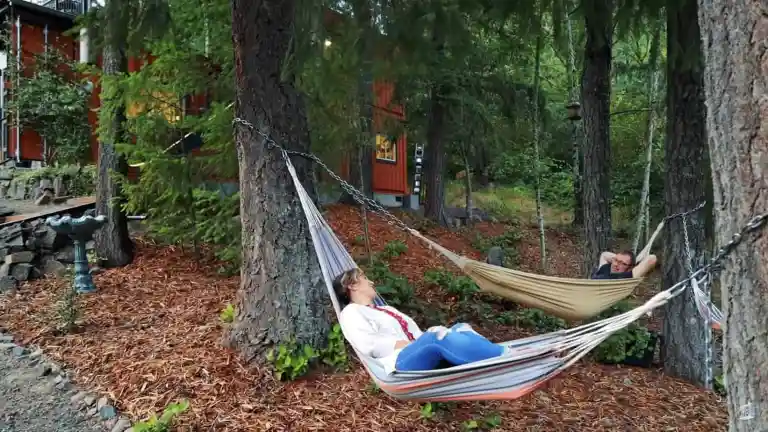 Before he could sleep, Dave had to wait for his wife to come. As it turned out, the doctor warned the couple that if Dave had slept, he would not have survived the hemorrhage. Dave had to attend through several therapy visits before he was allowed to return to their project.
The two surmounted great challenges before making their dream a reality. "I think what this has taught us about ourselves is that we can do things that are really, really hard that if we do them together, we can definitely accomplish it," Jaimie said with a wide smile.
For a full tour of their home, watch the video below: