When you compete in a race, you have two primary objectives: to complete the race and, more significantly, to do so first. When Boston College runner Madeline Adams competed in the ACC Women's Cross Country Championship, she had this goal in mind.
Madeline arrived prepared and motivated to win the race. Her hair was pushed back, her shoes were fastened, and she was ready to give it her all. Unfortunately, Madeline's own body began to betray her, despite her belief that everything would go according to plan.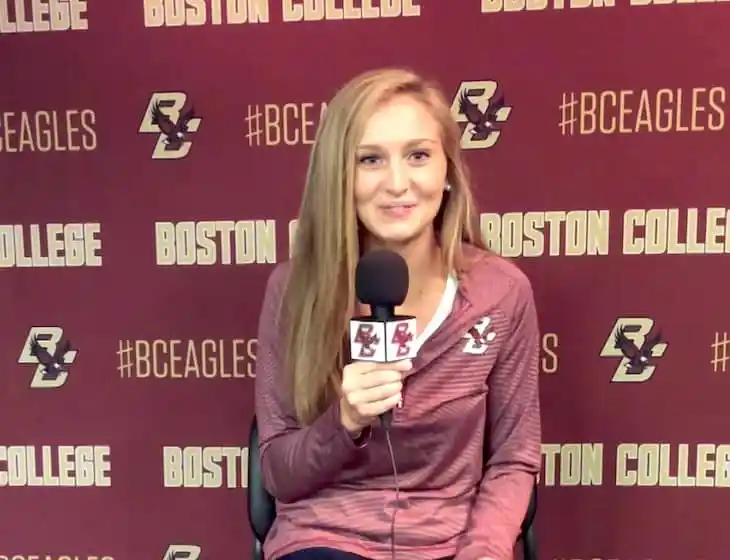 Madeline, a Boston College runner, had a solid start to the race and was nearing the finish line when she felt an overpowering weakness.
In an interview with CBS Boston, Madeline recounted the moment when her endurance gave out.
"I was running the race of my life. I was doing incredibly well. I was coming up that hill (to the finish line), I started to feel really fatigued. All of a sudden, I get this wave that comes over me and my legs just truly gave out from underneath me. I had no control. I really don't remember falling, I remember being on the ground and being like, 'why am I on the ground? Get up.'"
Madeline was overcome with tiredness and felt as though she couldn't go any farther. She slumped to the ground and tried again and over to get up, but she couldn't since her energy was depleted. It was difficult for her to watch the other runners pass her by while she sat on the ground, despondent. Even though the finish line was only a few steps away, she knew she wouldn't be able to cross it.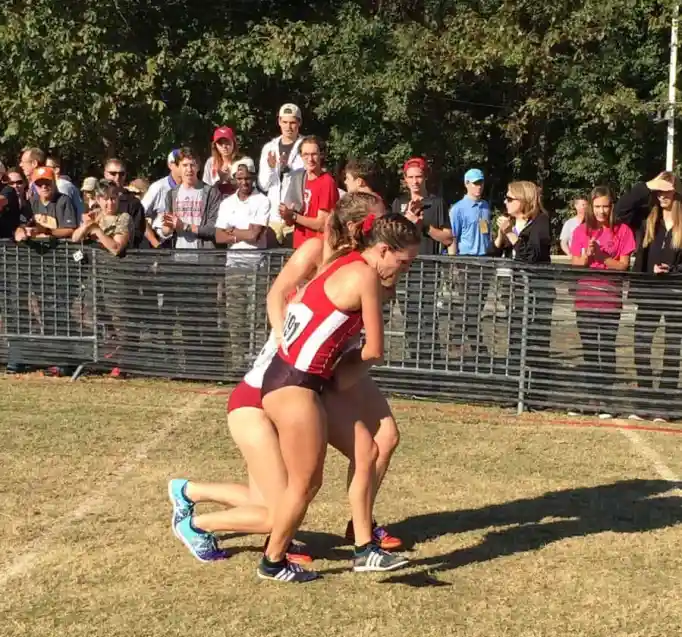 But one Clemson racer, Evie Tate, couldn't stand witnessing a fellow runner fall to her knees. She came to a halt on Madeline's side and attempted to lift her. Madeline's lifeless weight, on the other hand, was too much for her to bear alone. They were both fighting to go ahead when another runner, Rachel Pease of Louisville, grabbed Madeline's other arm over her shoulder and attempted to pull her across the finish line.
Unfortunately, even with these two generous women's assistance, the Boston College runner was unable to cross the finish line. She was hauled out of the field and treated for fatigue by medical personnel. She, on the other hand, is not disheartened by the outcome.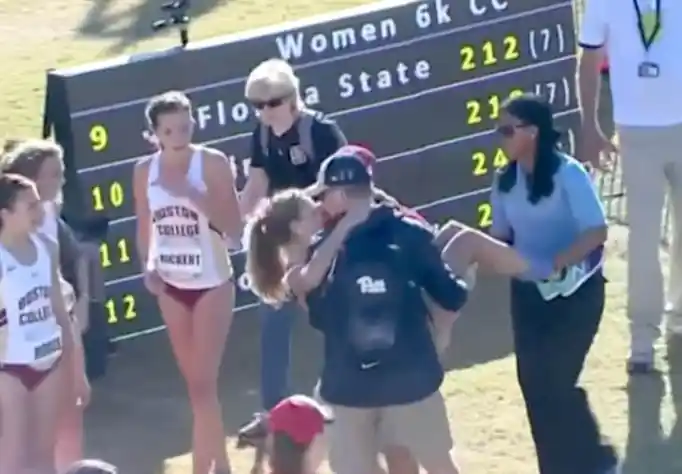 "The great part that comes out of this is there are two amazing girls that helped me, who are completely selfless and just amazing people with amazing character.", says Madeline.
It's inspiring to watch how these two women were able to put their personal interests aside to assist a suffering fellow runner. People like Evie and Rachel shown incredible sportsmanship, proving that winning isn't crucial in a race.
Watch Madeline explain the incredible moment when her putative opponents came together to help her finish the race in the video below.