We aim to spend our lives without regrets as people. Of course, this isn't always possible, but we strive to do so whenever possible. Patrick Swayze, star of Dirty Dancing, tried to accomplish the same thing as the rest of us. But there was one sorrow he could never get over, and it was the fact that he would never be able to have children.
His life's passion
Swayze knew when he met his wife, Lisa Niemi, that she was the one for him. After meeting as youngsters in his mother's dance class, the two clicked after a sluggish start. "I immediately recognized her as the sharpest woman I'd ever met. "I had been seeing females with names like Mimi and Angel before Lisa," Swayze stated in a People magazine interview. "I didn't feel like I deserved her for a long time." And, despite the fact that he adored her, none of his typical charms worked on her.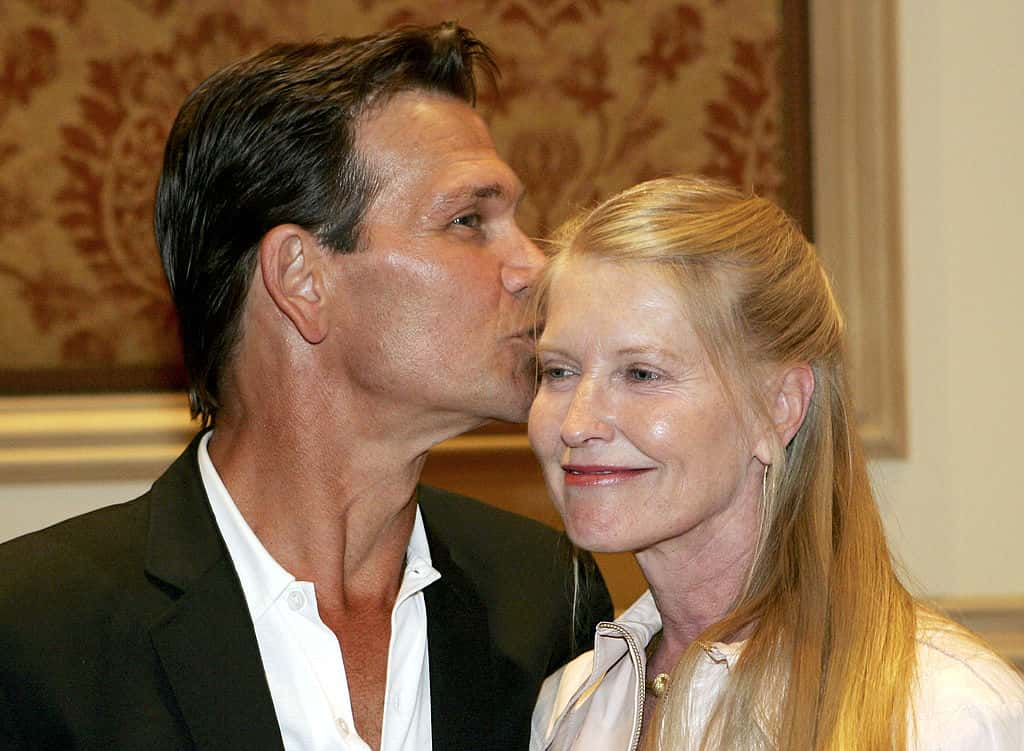 "If I started putting on a pose or doing my Casanova routine, Lisa would turn away and not say anything," he said. "We had a lot of dates in silence." But when he started opening up to her, that was when the real sparks started flying. "As soon as I opened up about what I wanted from life, she would answer me," he said.
They pushed their romance to the next level by saying their vows and sealing the marriage at the Swayze family's dancing studio on June 12, 1975, before they even realized it. They were over over heels in love, and the rest of the world soon realized it as well.
As the Ghost actor's fame grew, he never forgot who helped him get there. "At the moment, I simply felt very, very happy to have a woman who believes I hung the moon," he explained. Swayze even acknowledged that the song She's Like the Wind, which he co-wrote for the Dirty Dancing album, was inspired by his wife. They had an unbreakable friendship that was unaffected by romantic rumors or extramarital encounters.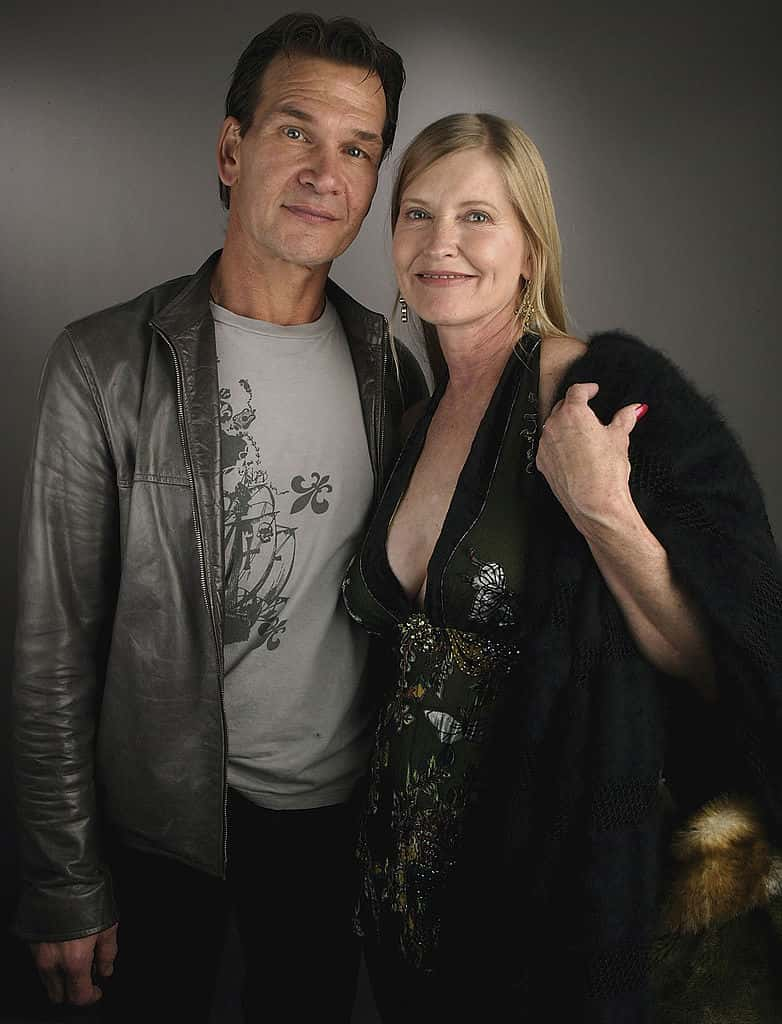 His biggest regret
It was easy to imagine they were soulmates when they were in love like this. But, as flawless as they appeared to be, they, too, had their struggles. Swayze's biggest regret arose from this. The actor yearned to be a parent, and the pair persevered in their efforts. So they were overjoyed when Niemi became pregnant in 1990. But tragedy came before they could enjoy their happiness when she miscarried.
"It shattered his heart," claimed Swayze's long-time friend and bodyguard Frank Whiteley. He aspired to be a father beyond everything else. According to New Idea, "he had abilities, wisdom, generosity, and love – everything a youngster could want." And the star has previously stated, "I was born to be a father." As a result, the actor resorted to drinking to numb his grief. It became so terrible that the couple split up for a year in 2003 as a result of it. According to Woman Magazine, they needed each other and found their way back to each other once Swayze was released from rehab.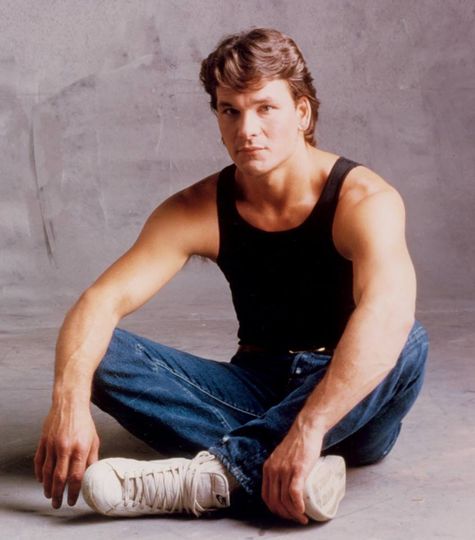 "No relationship is flawless," Niemi said of her marriage to the actor. "You stick in there and don't give up." And, of course, there will be awful times. If I could, I'd be with Patrick a million times over, faults and all." Then, in 2007, he was diagnosed with pancreatic cancer, which he fought valiantly but eventually lost in 2009. His lovely wife was by his side the entire time. Whiteley stated after his death that despite not having children, the 57-year-old actor was finally content with his life.
But, although his remorse may have been resolved, Niemi's was not. "My regret is that throughout the course of those 34 years, I didn't tell him enough how much I loved him," she admitted. According to New Idea, she remarked in an interview with The Times, "We told one other we loved each other over and over again." "I never walked out of the room without informing him." "It didn't feel like it was enough." The devastated wife, however, sent a text to his phone while boarding a plane a year after his death, according to ABC News.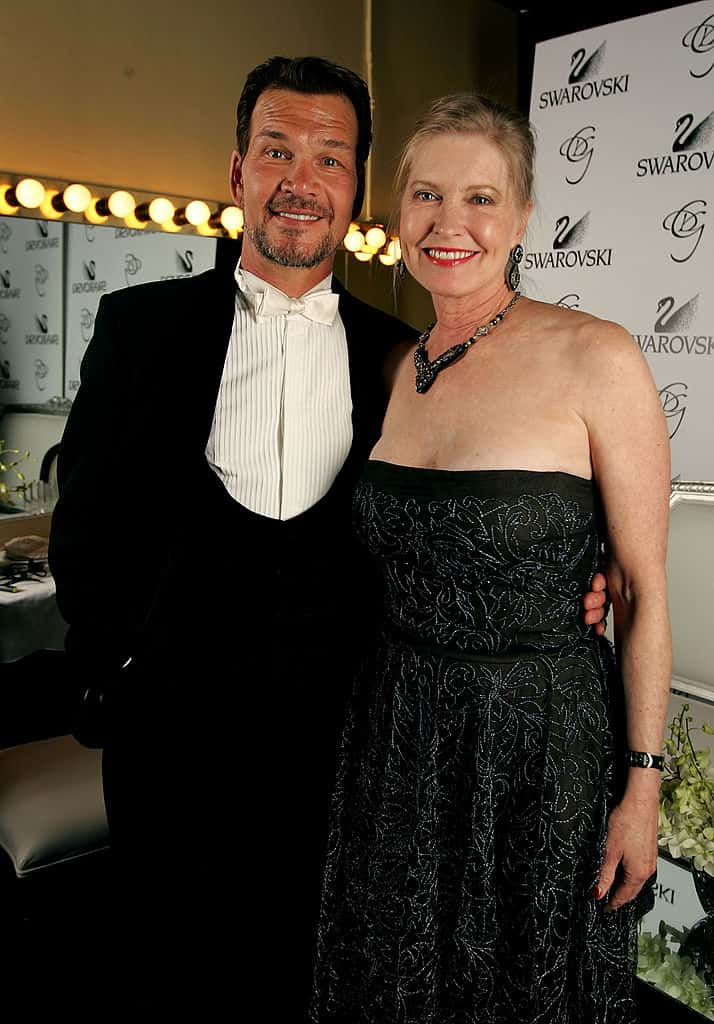 "I just put what I always did: 'I love you.' And then I cried for a little bit to myself," she told People. "It [the text message] didn't come back. So either somewhere out there received it, or someone's going, 'Somebody loves me!' And you know what? I figured it was a win-win situation."
R.I.P Patrick Swayze. 
References:
https://books.google.co.in/books?id=uTElDwAAQBAJ&pg=PT66&lpg=PT66&dq=I+had+been+meeting+girls+with+names+like+Mimi+and+Angel,+swayze&source=bl&ots=hU1pRcyUsy&sig=ACfU3U3p9vhNvp2nmKjHa10kF_MS-axq3A&hl=en&sa=X&ved=2ahUKEwjVmb7ohOPnAhX38HMBHUc4C0sQ6AEwAHoECAoQAQ#v=onepage&q=I%20had%20been%20meeting%20girls%20with%20names%20like%20Mimi%20and%20Angel%2C%20swayze&f=false
https://www.newidea.com.au/patrick-swayze-s-secret-friend-reveals-his-one-regret
https://www.womanmagazine.co.uk/celebrity/lisa-niemis-one-regret-marriage-patrick-swayze-65009
https://abcnews.go.com/Health/MindMoodNews/patrick-swayzes-wife-coping-grief-texted-actor-death/story?id=11595649
https://people.com/archive/lisa-niemi-i-miss-patrick-so-much-vol-74-no-9/