Mick Jagger's attorneys reportedly attempted to argue that his daughter Karis, from his relationship with actress Marsha Hunt, is not his biological kid.
According to I Love Old School Music, Jagger and Hunt first met in 1969, when Hunt was the female lead in the musical Hair. According to reports, Jagger requested his crew to have Hunt dress provocatively for the cover of their rock band's hit Honky Tonk Women. Hunt declined, but a few days later, Jagger showed up at her place. Hunt was pregnant with their first kid at Jagger's request by 1970, which marked the beginning of their affair.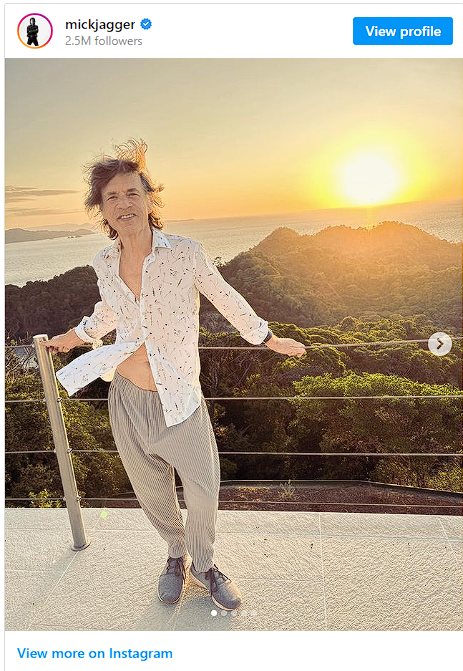 Because he had already moved on, Jagger changed his mind about having a child with Hunt by the time she was three months pregnant. She was living with Jagger at the time, but she walked out when she began to feel neglected. Hunt later came up about her fight with Jagger regarding her child's paternity. He categorically denied that Karis was his daughter and refused to help Jagger financially. During the latter weeks of her pregnancy, the actress reportedly begged Hunt for $322 since she was unable to work.
Karis, their daughter, was born on November 4, 1970, by Hunt alone. In his one and only attempt to visit his child, Jagger saw the newborn a few days later. Karis was also admitted to the hospital when she was a youngster after accidentally burning herself with hot tea. Hunt requested Jagger's assistance in paying a $122 medical bill, which he agreed to do. However, he never got around to doing so, nor did he provide Hunt with any child support, and she spent the first nine years of Kravis' life on welfare.
After Jagger continued to deny their child, Hunt and her lawyers staged a sting operation to present him with paternity papers. According to the Daily Mail, she filed a lawsuit in June 1973, and after three sessions, Jagger agreed to pay $16,125 into a trust for Karis, plus $806 per year for her living expenses. However, because Jagger was already a multimillionaire at the time, he allegedly refused to pay Hunt that sum and instead asked that she sign documents stating that Karis was not his child.
In January 1979, a judge in Los Angeles determined that Jagger was the girl's father and ordered him to pay $1,500 in child support each month. After five years of not seeing his daughter, he began to take a part in her life. They reconnected when Hunt was diagnosed with breast cancer in 2004. That lasted until 2012, when Hunt auctioned off a collection of Jagger's personal letters to her for $300,000.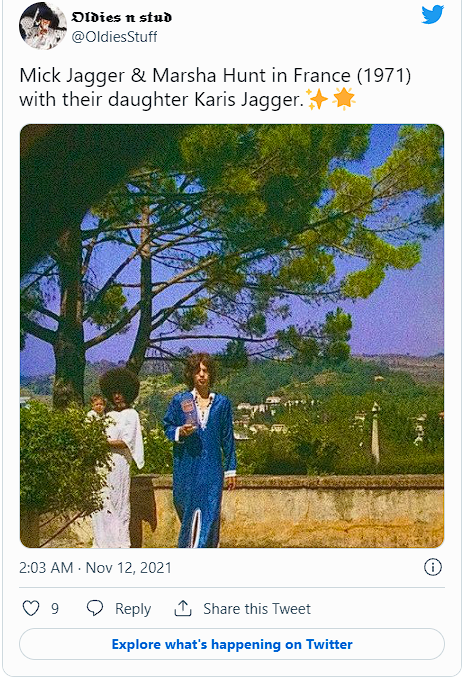 Karis, now 43, was rejected by his father when he was a youngster, but he has been his most steadfast supporter throughout his life. When Jagger's longtime lover L'Wren Scott died last month, she was said to be by his side. She was instrumental in planning the burial and assisting her father in dealing with his grief.