The original cast of Married…with Children is working on a new version of the program.
According to various sources, Ed O'Neill, Katey Sagal, Christina Applegate, and Dave Faustino are all slated to reprise their roles as Al, Peggy, Kelly, and Bud Bundy in an animated version of the classic '90s sitcom.
According to Deadline, many outlets have expressed "significant interest" in the concept, which has yet to be set up for a single network or streaming service. The project is being written by Alex Carter, the showrunner and executive producer of Family Guy. From 1987 through 1997, the original series ran on Fox for a decade, with 11 seasons. Several spin-offs were attempted throughout the duration of the original show, however they all failed.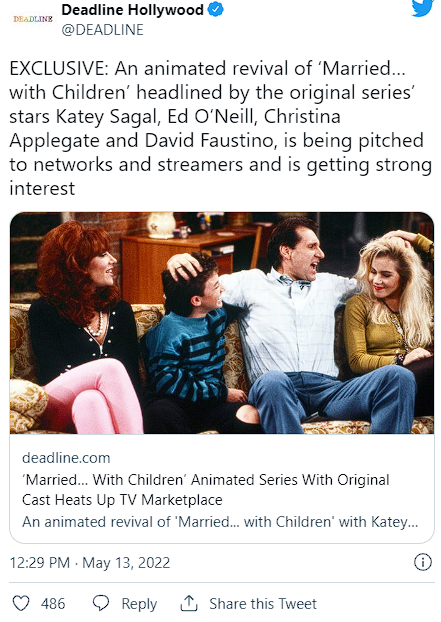 Sony Pictures Television, which owns and distributes the original series, worked on the animated series for about a year before releasing it and struck deals with the four Married…with Children actors. The episode was one of the network's earliest original written shows, helping to establish its edgy comedy brand and putting it on the map. The original series is now available on Hulu and Peacock, and adding the new installment would enhance their current offerings while also enticing new viewers to earlier episodes.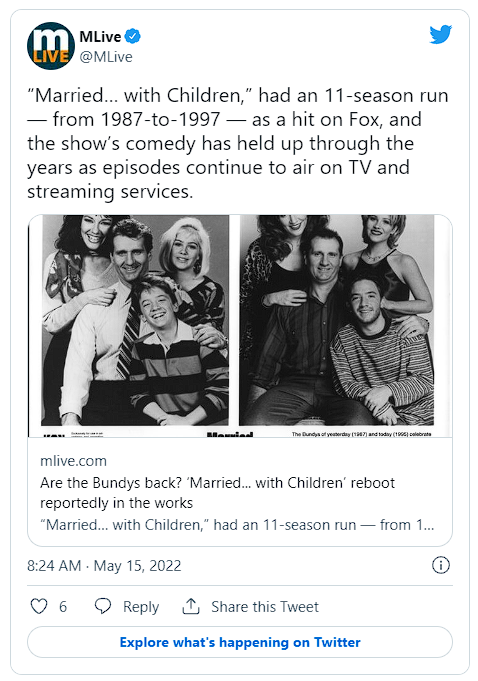 According to reports from six years ago, Faustino presented Sony with a proposal involving a divorced and suffering Bud returning to his old residence with his ex-wife and best friend, while Al and Peg live in Vegas after winning the lottery. The potential spinoff appeared to be on the verge of becoming a reality, with original co-creator Moye serving as executive producer/showrunner and Sony TV on board, but was ultimately terminated owing to concerns raised by the son of Leavitt, the other co-creator.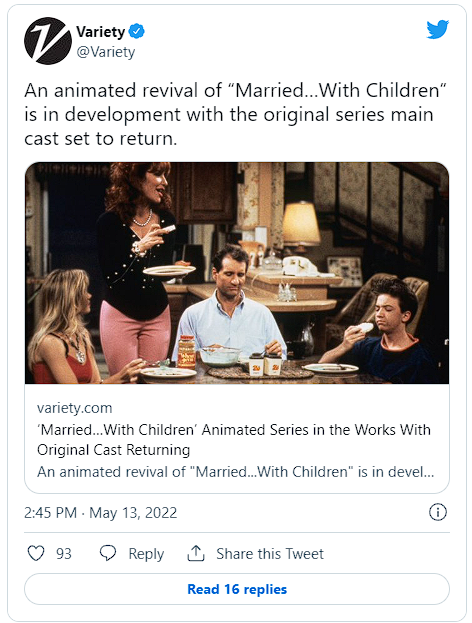 The other original cast members are said to be supportive of the notion, however they have mostly ruled out a full-fledged Married… with Children revival owing to their busy schedules in interviews. The idea for an animated series grew over time since it easily fits actors' existing commitments while preserving some characteristic elements of the original series, such as the renowned theme music, "Love and Marriage," by Frank Sinatra.
Modern Family ended in 2020 for O'Neill, while Sagal most recently featured in the one-season comedy Rebel and The Conners. She also starred in the Netflix series Dead to Me, which is set to return for its final season later this year.