Grease is a hit with everyone, but it's safe to assume that Grease 2 isn't. A sequel to the 1978 film, it follows Pink Lady Stephanie Zinone and her budding infatuation with new youngster Michael Carrington two years after the events of the first film.
The picture was a disappointment, yet it is still talked about, viewed, and examined to this day. Here are some interesting facts about this contentious picture.
Michelle Pfeiffer didn't use a stunt double for the motorcycle ride scene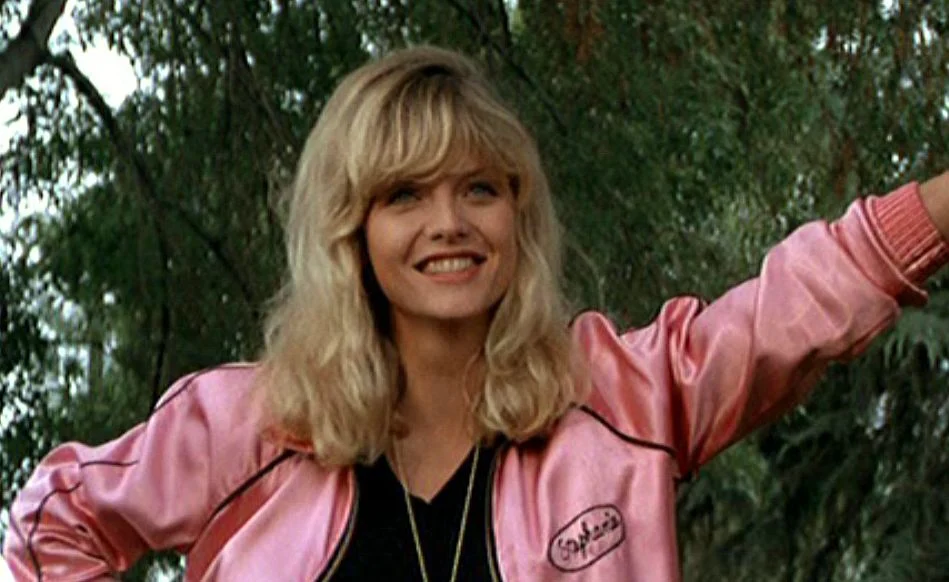 Michelle Pfeiffer is said to have done her own stunts in the iconic scene in which Stephanie and Michael embark on a romantic motorbike ride. Stephanie is taken for a ride by the Cool Rider at twilight before they have a quick kiss. The presence of the T-Birds and Pink Ladies interrupts the couple's romance.
Before leaving, the Cool Rider, alias Michael, promises Stephanie that he'll see her at the school talent event soon. According to Gary Davis, Maxwell Caulfield's stunt double, Michelle Pfeiffer in the memorable moment "sat behind me, then I lifted her around to where she straddled me, and then we wheelie'd away. She was wonderful the whole time."
Michelle Pfeiffer and Maxwell Caulfield did not get along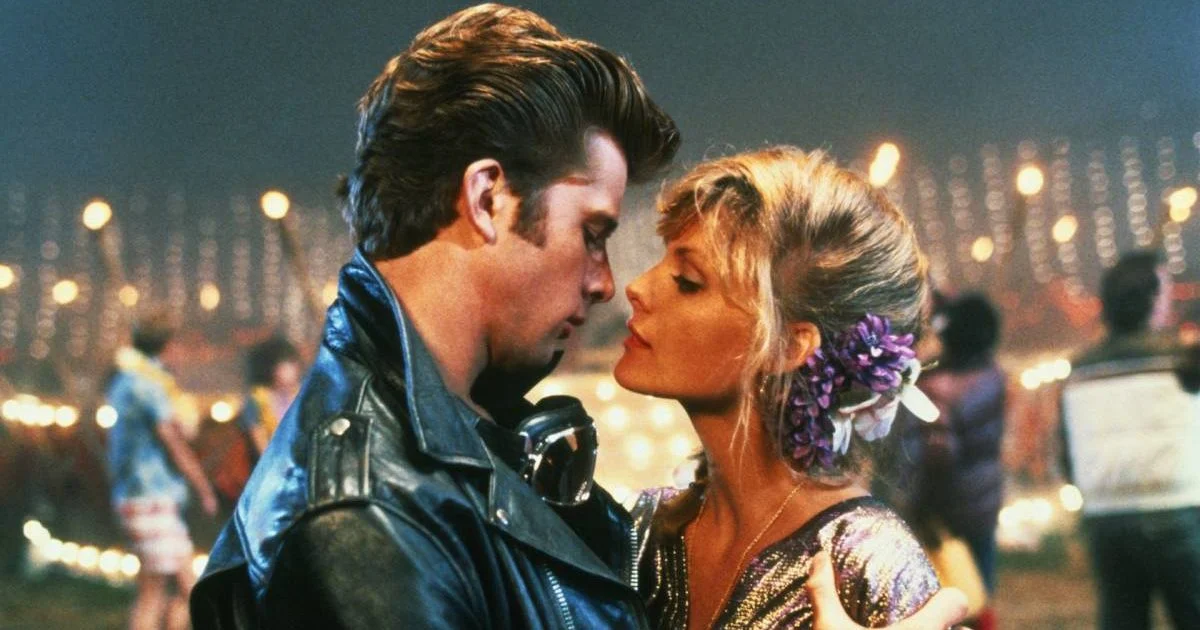 Michelle Pfeiffer and Maxwell Caulfield were at odds for the bulk of the time while production, despite the fact that Stephanie and Michael had tremendous chemistry on-screen. A few years after the film's debut, both shared insight into their tumultuous relationship. Caulfield said they "get along notoriously" in one interview, while Pfieffer described Caulfield as "self-adoring" in another.
Caulfield, whose career stalled following the film, in sharp contrast to Pfeiffer's meteoric ascent to fame, went on to say that it was tough for him to witness his former co-star attain such fame. In 2021, he told Page Six, "It was a psychological kick in the pants." "Didn't Michelle rise from the ashes like a Phoenix?
A few big names were almost in the film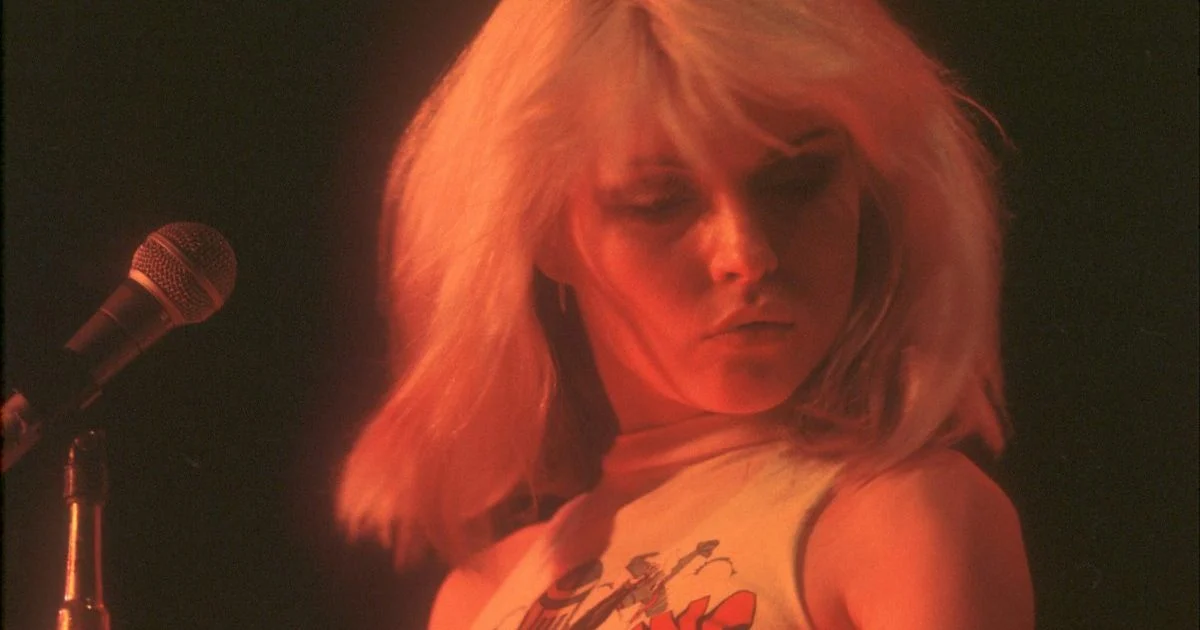 While Olivia Newton-John and John Travolta do not appear in Grease 2, several great figures in show business come close to doing so. The male protagonist was supposed to be played by Andy Gibb, the youngest of the Bee Gees brothers, but he didn't make the cut after a bad screen test. Cher, another music legend, was originally cast as Paulette Rebchuck.
However, because to the poor pay and undeveloped screenplay, the singer finally pulled out. Jennifer Beals was also cast as Sharon Cooper, but she backed out after being offered the main part in Flashdance. Debbie Harry of Blondie was also approached to portray Stephanie Zinone, but she turned it down because she believed she was too old to play a schoolgirl. Clearly she hadn't seen Grease!
Maureen Teefy didn't make it to the recording session for Do It For Our Country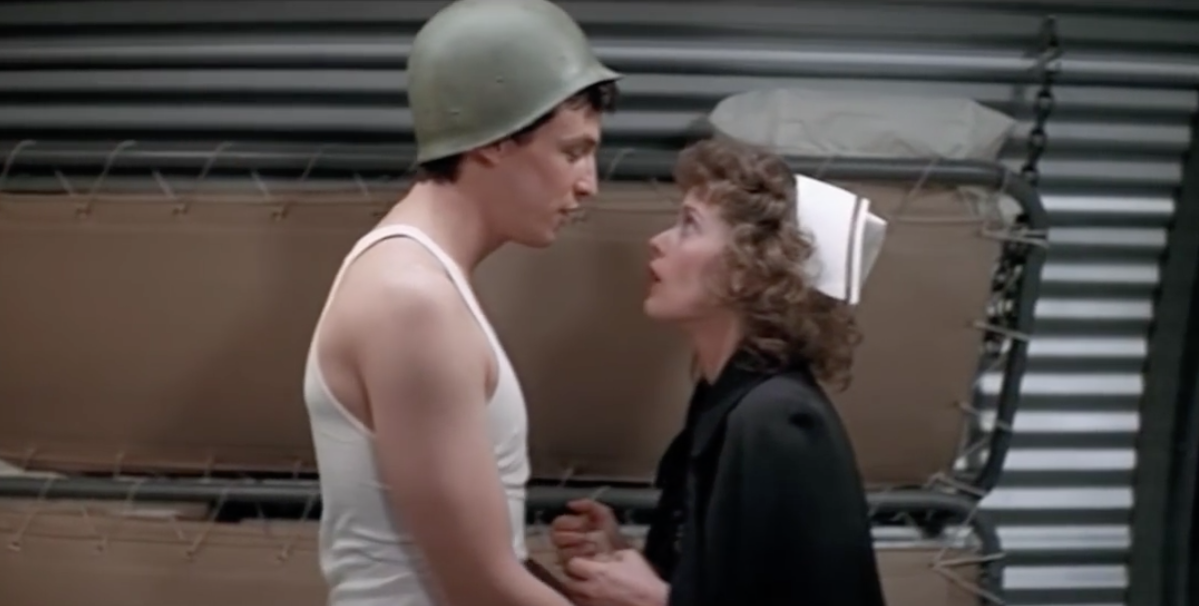 Do It For Our Country is a duet between Sharon (Maureen Teefy) and Louis (Peter Frechette), in which Louis attempts to persuade Sharon to join him in bed. In the song, the two are trapped in a fallout bunker, where Louis informs Sharon that nuclear war is on the horizon and attempts to persuade her to "do it for their nation."
If you've listened to the movie's soundtrack, you'll note that Teefy isn't mentioned in any of the songs. Because the actress was unable to attend the recording session, Frechette was forced to perform the entire song by himself. Teefy's vocals aren't on the official soundtrack, which explains why. Teefy's voice was eventually dubbed in.
Pamela Adlon got into a car accident before shooting wrapped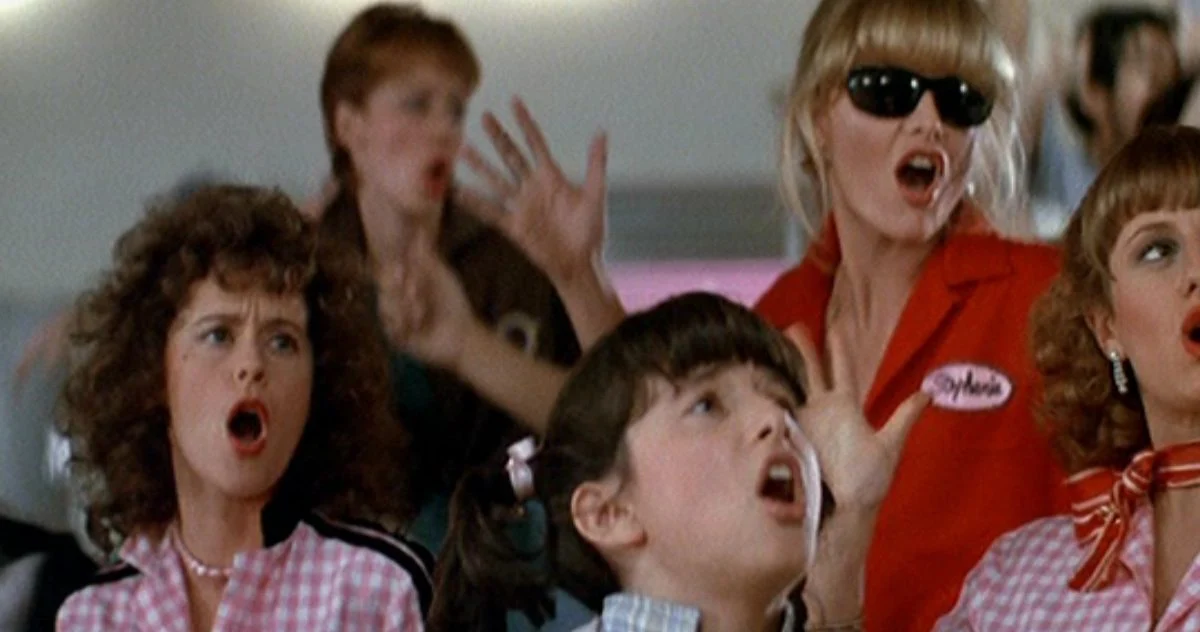 Pamela Adlon, who plays Dolores Rebchuck in the film, was unfortunately involved in a vehicle accident on her way to set one day. The mishap happened roughly halfway through the session. Thankfully, Adlon was not gravely hurt, and the most of her sequences had already been shot. Stand-ins were utilized in sequences where Adlon was gone and recovered from her tragedy. During the talent show segment, you may see a stand-in if you look attentively.
Following her role in Grease 2, Adlon went on to have a successful acting career. She was notable for her roles in Say Anything…, Bed of Roses, and Lucky. She's also had a great career on television, having voiced Ashley Spinelli in the Disney television show Recess and Brigette Murphy in Milo Murphy's Law. She also appeared in the TV show Californication.
There's a small nod to Kenickie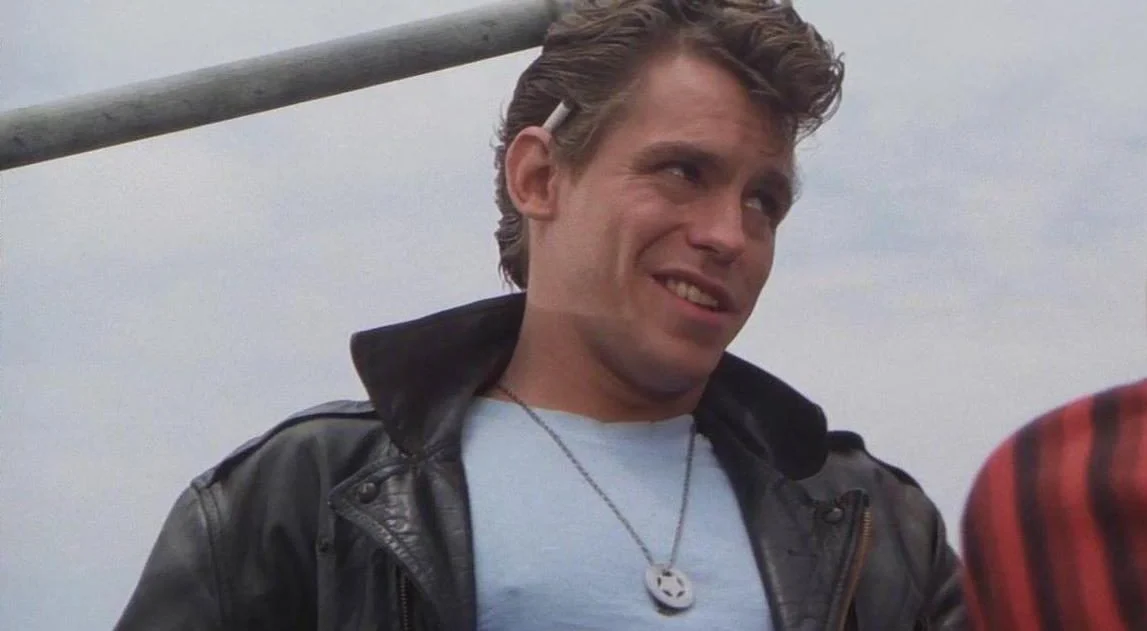 Following her role in Grease 2, Adlon went on to have a successful acting career. She was notable for her roles in Say Anything…, Bed of Roses, and Lucky. She's also had a great career on television, having voiced Ashley Spinelli in the Disney television show Recess and Brigette Murphy in Milo Murphy's Law. She also appeared in the TV show Californication.
Initially, the creators hoped to include the actual Kenickie (aka Jeff Conaway) in the film. Not only that, but Rizzo (Stockard Channing) was also expected to make an appearance. Originally, the film's primary protagonists were supposed to be Kenickie and Rizzo, and it was supposed to be a documentary about their experience at summer school. Ultimately, this project was shelved, owing to Channing's decision to leave Hollywood in the early 1980s and focus on her theatrical career instead.
Michelle Pfeiffer only went to the audition "as a fluke"
The majority of those involved with Grease 2 were tainted by their affiliation with the film's bad reception and reviews. Michelle Pfeiffer, on the other hand, found it to be a pivotal part in her career. However, it almost didn't happen since Pfeiffer was first unsure about the part. In a 2012 interview with Interview Magazine, she said, "I went on this audition as a fluke."
"And somehow, through the process of going back and dancing, and then going back and singing, I ended up getting the part." She continued: "I went crazy with that movie. I came to New York and the paparazzi were waiting at the hotel. I know the producers put them up to it. I am basically very private, and I'm really nervous about doing publicity. Every time I set up an interview, I say, 'That's it, this is my last one. I'll do this because I committed to doing it, but I'm never doing another one.' It was insane."
Johnny Nogerelli was going to be Danny Zuko's cousin
New youngster Michael Carrington is introduced as Sandy Olsson's cousin in the film, which is a cute little element that helps tie Grease 2 to the original. However, the producers were on the verge of making Johnny Nogerelli, Stephanie's ex-boyfriend, Danny Zuko's cousin. However, the authors ultimately decided that making Michael Sandy's cousin and Johnny Danny's cousin would be too much, and the concept was dropped.
Even if Johnny Nogerelli and Danny Zuko aren't related, there is still a link between their characters. Adrian Zmed, who portrayed Nogerelli in Grease 2, had previously performed as Zuko in a national touring company production of Grease in the 1970s. He then reprised his role as Zuko in the Broadway show. In 1995, at the age of 40, he returned to Broadway to perform the role for the final time.
The film helped repopularise bowling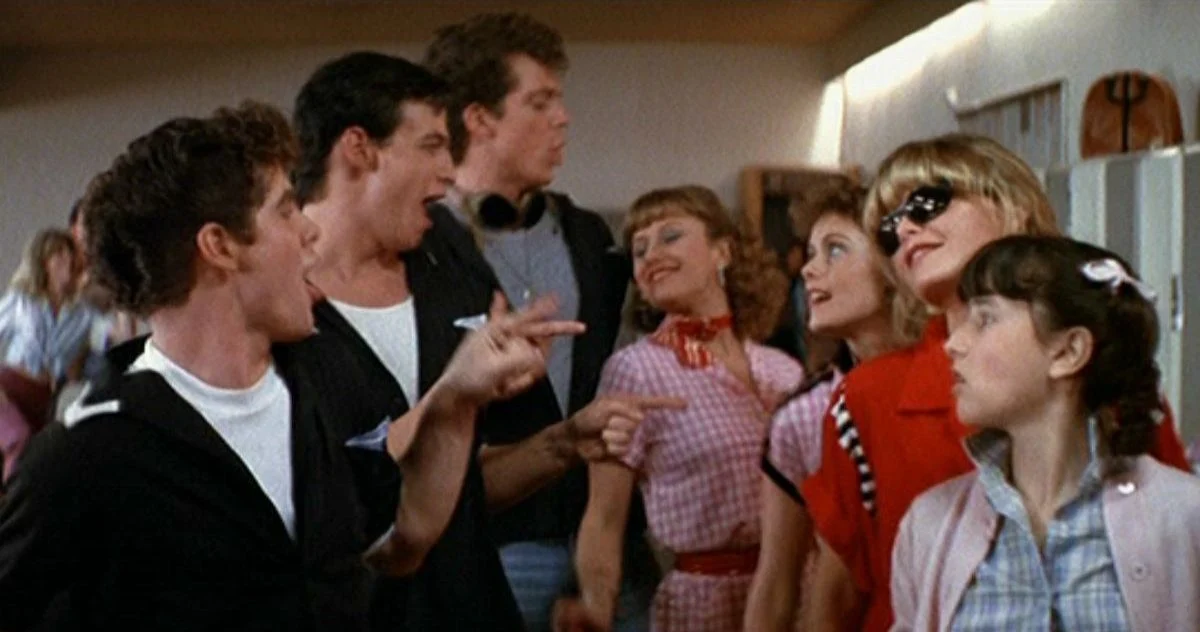 Although the film had little to no influence on the film business, it did have a significant impact on bowling lanes across the United States. Bowling was revitalized and made fashionable again thanks to the song Score Tonight, which was set in a bowling alley and paired with modern, mechanized scoring. Bowling alleys in the United States had been losing in popularity prior to the premiere of the film, but after its release, they were given a new lease on life.
Brunswick provided all of the bowling equipment for the film, and the bowling balls were custom-made to be safe and easy to use. The balls' exterior casings were constructed of plastic, while the insides were packed with lightweight polystyrene and weighed just 2 pounds. During the Score Tonight segment, the cast was able to effortlessly dance about with them because of this.
The film ruined Maxwell Caulfield's career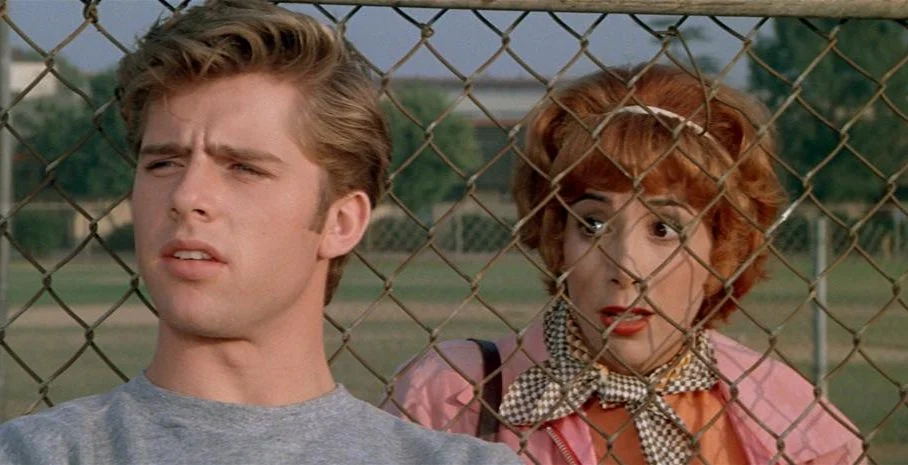 While the film turned out to be something of a breakthrough role for Michelle Pfeiffer, the movie managed to kill Maxwell Caulfield's career stone dead. He has been quoted as saying: "Before Grease 2 came out, I was being hailed as the next Richard Gere or John Travolta. However, when Grease 2 flopped, nobody would touch me. It felt like a bucket of cold water had been thrown in my face. It took me 10 years to get over Grease 2."
In a recent interview, he said: "The first sign that there was trouble […] I picked up TIME magazine and there was a review for the film in there, and Michelle was reviewed as a possible new Tuesday Weld, and yours truly wasn't really mentioned. I think the critic was reserving judgement. But it was a big thumbs down on the film and that was an ominous sign."
John Travolta and Olivia Newton-John weren't interested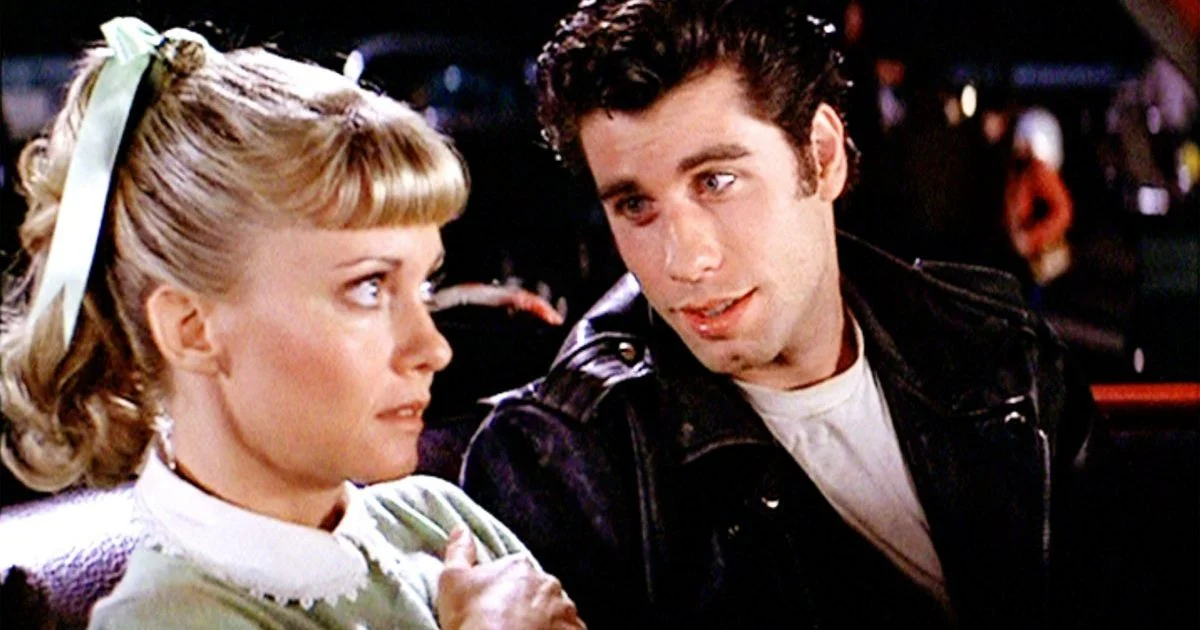 Given that the original film secured their standing as stars, you'd think Olivia Newton-John and John Travolta would be ecstatic to be a part of a sequel to Grease. However, a meeting between the studio and the two actors did not go as well as intended, and they were ultimately passed up for roles in the picture.
One proposal for the sequel's finale, according to director and choreographer Patricia Birch, was for Michael and Stephanie to go off on Michael's motorbike, only for the motorcycle to run out of gas. The two would then stop at Danny and Sandy's gas station, which would have allowed for a Travolta/Newton-John appearance. This plan, however, was abandoned early on.