Could you imagine your partner enrolling in hair and makeup classes solely to make your life easier? I'm afraid I won't be able to. Some people, on the other hand, do find the ideal partner— someone who would go to any length to make us happy. Take, for example, this 79-year-old man from Alberta, Canada, who proved that learning new things is never too late.
His visit to Red Deer, Alberta's Delmar College of Hair and Aesthetics has gone viral. What is the reason for this? This man decided to learn so he could assist his wife, who is no longer able to do it herself. Is it true that a man is taking hair and makeup classes for his wife? That, my friends, is true love.
I can only appreciate his sincere concern and initiative. Carrie Hannah, the school's director, was ecstatic to see the man who had just arrived. She immediately invited him to a class the next day. Following that, he was shown how to apply mascara and curl his wife's hair in a training session. This unsung hero, who has remained anonymous for obvious reasons, has received widespread praise on social media.
He learned some valuable lessons
"He just genuinely warmed everyone's hearts and just really feel good. We really needed some cheering up, and he sure did it."

Carrie Hannah, Delmar College of Hair and Aesthetics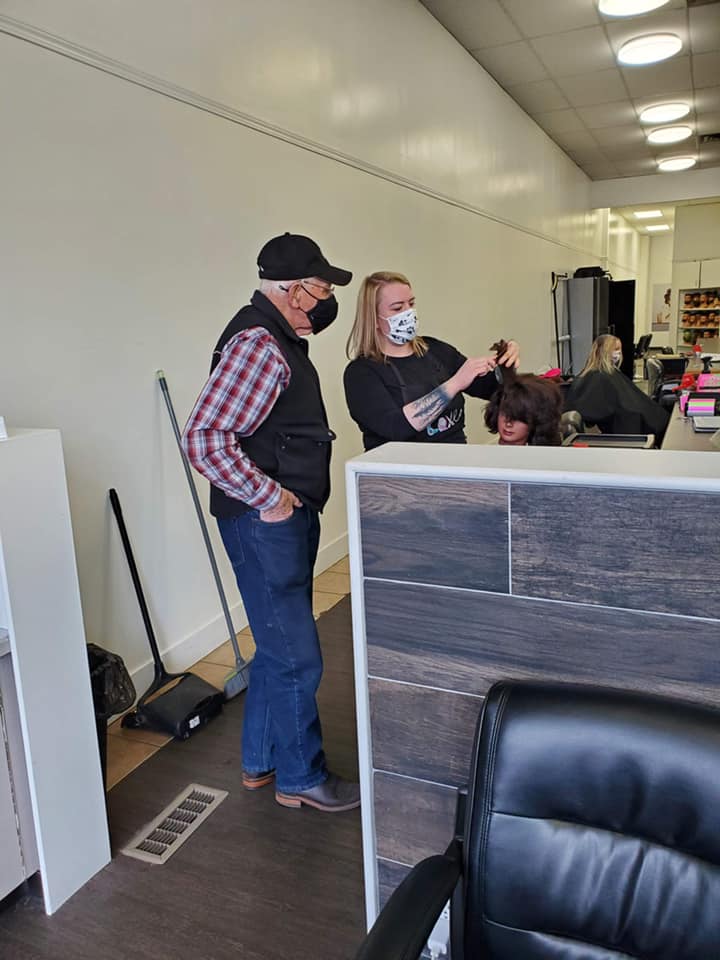 The gentleman is watching hair and makeup classes at Alberta's Delmar College of Hair and Aesthetics.
The Facebook page Hair Design By Britney shared a post that was shared over 350,000 times.
"I will forever be grateful to have been able to assist such a lovely couple. He started to explain that his wife was struggling with her vision right now, and was struggling to curl her own hair and was burning herself. Yes he really wanted to help her. He knows his wife always cared about her appearance, and he wanted to help her."[3]Carrie Hannah, Delmar College of Hair and Aesthetics
His hair and makeup lessons started an avalanche of appreciation
"My staff and students were so touched by his sincere wish to help his wife of 50 plus years. He lovingly pulled pictures from his wallet, showing everyone his wife, and boasting about how beautiful she has always been and how talented she was with the skillset of typing over 100 words a minute when she was working. Her appearance has always been something she has taken pride in and it's important to her so therefore important to him."

They look after each other and still have love and admiration for each other — that had all of us in tears after he left a very special experience. He also asked for tips on applying mascara because that task was hard for her also, so we gave him a makeup lesson too!

He is turning 80 in May, and I think he is also a very brave man for stepping into a hair college and asking for lessons on styling hair I don't think too many men would do that. That's what real love looks like and glad our staff and students had an opportunity to be part of this too. In an age of staged social media photos, it was really great to see an authentic real human gesture of love. They both also are impressed with his new professional skills and her hair is looking great!" [3]Carrie Hannah, Delmar College of Hair and Aesthetics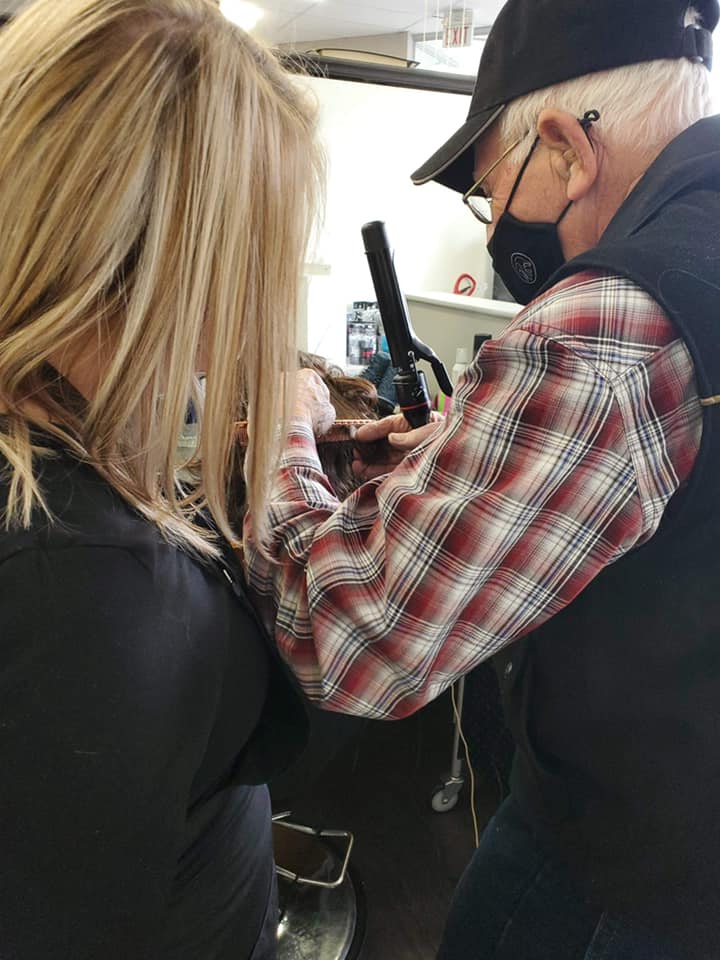 They also came back for a second time.
As a result, on April 22nd, the gentleman went to Delmar College for his hair and makeup lessons. Since then, he and his wife have returned to express their gratitude for their assistance. It has also had a major effect on their lives. Hannah's and the beauty school's staff gave an undeniably positive answer. It's no surprise that this man's concern for his wife's well-being has captured the hearts of so many people across the internet.
Sources
"Alberta man takes impromptu hair, make up lesson at local college to help aging wife." City News. April 23, 2021
"This lovely gentleman came in today…" Hair Design By Britney. April 23, 2021
"Elderly man goes to beauty school to learn to do his wife's makeup." Fox News. April 30, 2021