Dogs are clever creatures, yet some of them may find themselves into problems as a result of their intellect. Dexter, a five-year-old dog, is one of them.
His owners, Jeremy and Sarah Henson, had gone on a week-long trip to Las Vegas in February. They had Dexter registered at a local pet daycare near Lenexa, Kansas, before they left.
The puppy was meant to stay for five days, but on the third day, Dexter was starting to feel homesick. So he escaped his kennel and raced two kilometers back to his house!
He arrived at an empty residence but announced himself by pounding on the doorbell. After after, Jeremy received a phone notice from his Ring doorbell, and he was astonished to discover Dexter standing at their front door.
"So, we're in Zion National Park/Vegas this week & Dexter is staying at a local doggy day care," he posted on Facebook. "Imagine our surprise when he rang our ring doorbell!"
Dexter is frequently taken for lengthy walks by Jeremy, and it turns out that the dog had been paying attention to their route and has the entire neighborhood plotted out.
He can be seen in the video trying to get his paws around the doorknob to get himself in.
"He was bound and determined," Jeremy told Inside Edition. "Obviously, he didn't understand the fact that we were gone, he just thought that we were home. And he takes his job protecting us very seriously."
After receiving the message, Jeremy immediately contacted the childcare.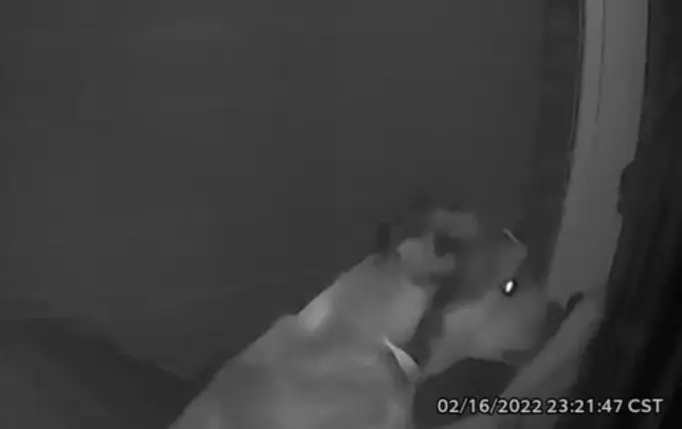 "It didn't surprise me that he was on our front steps. I was just concerned that they didn't know, so I called them," he told WDAF-TV.
Dexter leapt over a 6-foot fence to escape and return home, according to the pet-care provider.
"He has been kenneled in the past, and hasn't had too many issues. His older little brother is no longer with us anymore. I think he used to be fine hanging out there with him," Jeremy said.
Jeremy was able to chat with him and keep him calm until a close friend arrived to take him up thanks to the Ring doorbell camera's two-way communication capability. It was especially important to get him to a comfortable house that night, as a blizzard was approaching.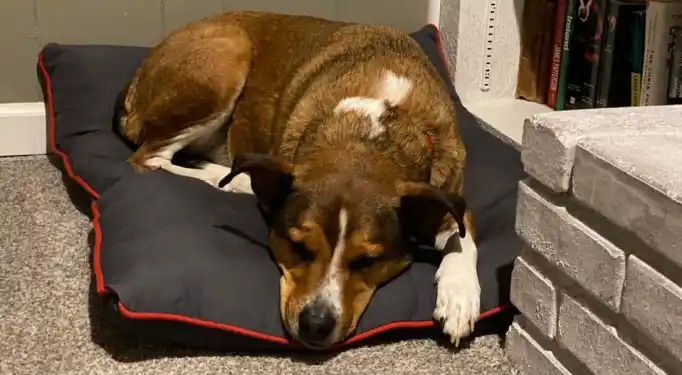 "We adopted Dexter to be a watchdog for my wife while I traveled, and he takes that job VERY seriously, so that's probably why he was so determined to come home," Jeremy said.
He added that they had nothing against the daycare, and that the couple didn't identify it to shield it from any negative publicity. They feel its employees did their best.
"This is a story of a good boy who just wanted to come home and make sure we were ok," Jeremy said. "Because that's his day job and he's extremely dedicated."
Following this occurrence, Jeremy's admiration for the Ring camera doorbell has skyrocketed.
"Previously, it made me feel safe knowing that whenever anyone came to our doorstep, we would be notified of it," he said. "But now, I truly believe that the Ring Doorbell saved my dog's life."
"Without it, he may have been stuck outside and wouldn't have been able to find a warm spot to stay safe," he added.
Dexter uploaded a photo of himself with his pet puppy, who was clearly missing him when he returned home.
"Dex was a little skittish at first but once he realized it was us he was VERY happy to see us," he wrote.