Officer Nicholas Quintana of the North Las Vegas Police Department was on his lunch break on January 14 when he received a "ominous" call.
"Trying to enjoy my lunch and this urge, this abrupt urge, that's the best way I can describe it, came and I ended up going to the call," the cop told FOX5.
He arrived to the Osaka Pearl Street scene, where a lady had been detained for allegedly shooting her husband. Even more surprising, the incident occurred while the couple's five children were there.
Quintana's heart ached for the children, ranging in age from six to seventeen, who had lost their parents in such tragic circumstances.
"Wow. That's sad. That's extremely sad because now these kids are going to go to Child Haven," he said.
Because he had gone through a similar situation, the police officer felt a strong bond with the orphaned youngsters. Quintana's father was murdered by another family member while he was a little lad.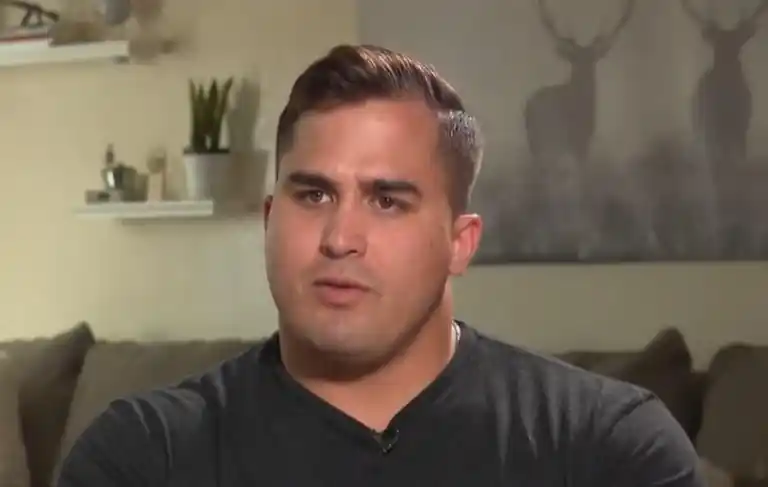 He understood what it was like to lose a parent in such a horrific way, so he wanted to go above and above for these children and assist them in any way he could.
Quintana wanted to foster all of them.
"These thoughts like, 'Hey, take the kids in,' and I'm like, 'What?'" he remembered thinking while at at the scene of the unfortunate event.
He came home later that day after finishing his work and telling his wife, Amanda, about the event and his wish to take the kids in. Quintana was well aware that the siblings would very certainly be split as a result of the foster care system, and he did not want this to happen.
Amanda was hesitant at first, but her husband persuaded her to meet the children, expecting she would fall in love with them. That is exactly what she did.
They traveled to Child Haven three days later, when Amanda met the children and had the opportunity to speak with them. They all went home as a family two days later.
"I look at the kids and I say, 'Hey, look, the reason why we're here is because I had a thought," Quintana recalled.
"I'd like to take every single one of you. I'd like to take you in our home.' And the 16-year-old gasped for a sec and said, 'Really?' and I said, 'Yeah,' and of course, the oldest one says, 'All of us?' and I said, 'Every single one of you.'"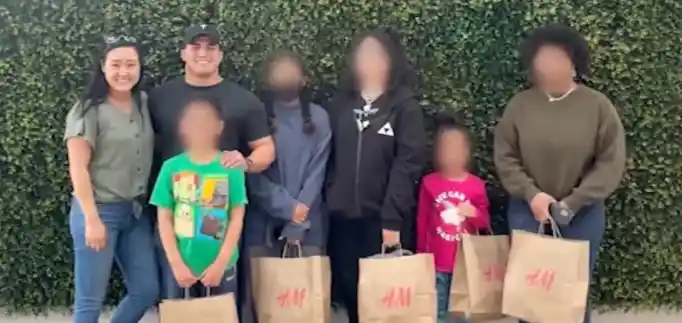 Quintana stated that he has always wanted to be a parent because he grew up without one. He longed to love a child as much as he imagined his father would.
The Quintanas went from being a family of two to a family of seven in an instant. The North Las Vegas Police Officers Association set up a GoFundMe for the family to assist cover their mounting expenditures because it was a big change that required a lot of adjustment. It has so far raised more than $69,000.
Fostering the children has been "humbling" and "wonderful," according to Quintana. "So many different emotions and so many different things, adjectives to describe it all," he said.
As challenging as everything is, Quintana is happy with their decision.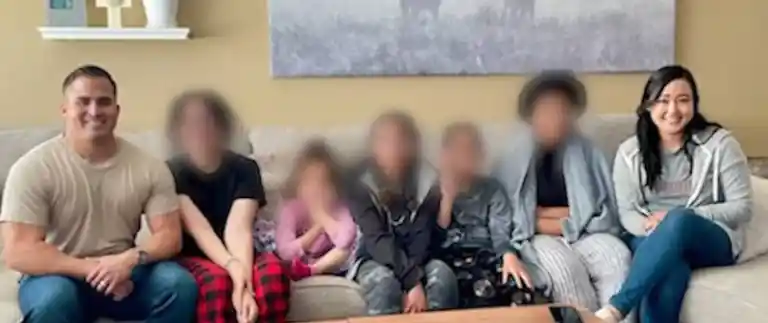 "I think about every single last one of them from the oldest to the youngest," he said. "Now, I'm not just thinking about these decisions for my wife, now, I'm thinking about it for my wife and our kids, our kiddos now."
The Quintanas participated in fostering programs in order to obtain their fostering licenses as well as financial assistance. They are paying for their expenditures with their own money till then.
The Quintanas are in desperate need of assistance now that their family has grown. Show your support by giving to their GoFundMe and sharing the word about their wonderful deed.
Click on the video below to learn more about this amazing story.