There was The Cannonball Run before there was Fast & Furious. The 1981 action comedy and its 1984 sequel, which combined wide humor, a big name cast, and a bunch of fast automobiles, may have been foolish, but they pleased and delighted a generation of fans.
Here are some interesting facts about the Cannonball Run movies that you may not know.
20. Jackie Chan was first presented to Western audiences in The Cannonball Run.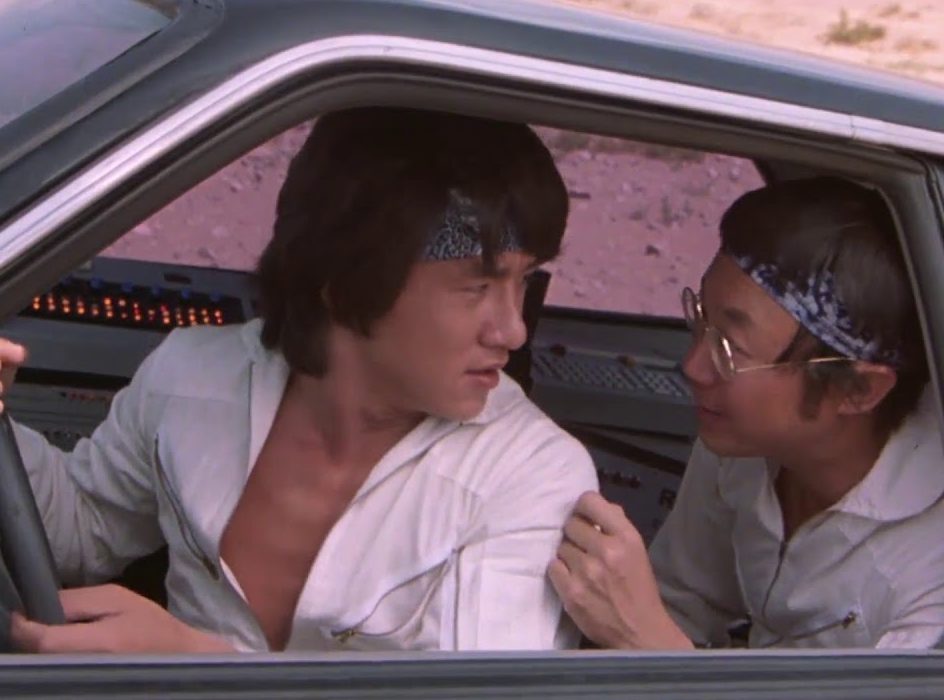 The first Cannonball Run introduced a then-unknown actor called Jackie Chan to Western audiences. Chan was already a household figure in his home Hong Kong when the cameras ran for the automobile chase comedy when he was 26 years old. Given that his films were not well-known in the United States at the time, the kung fu comedy pioneer could appear an unusual choice among a group of big-name western actors. It makes more sense when you realize that, although being set in the United States, The Cannonball Run was produced by the Asian film firm Golden Harvest.
Golden Harvest was eager to market Chan to Western audiences because he was one of the company's top properties. (Chan had already been in one Hollywood film, The Big Brawl, but it had not been a box office success.) The Chinese actor, on the other hand, was irritated when he learned that his role in the film was portrayed as Japanese.
19. Jackie Chan plagiarized a concept from Hal Needham's Cannonball movies.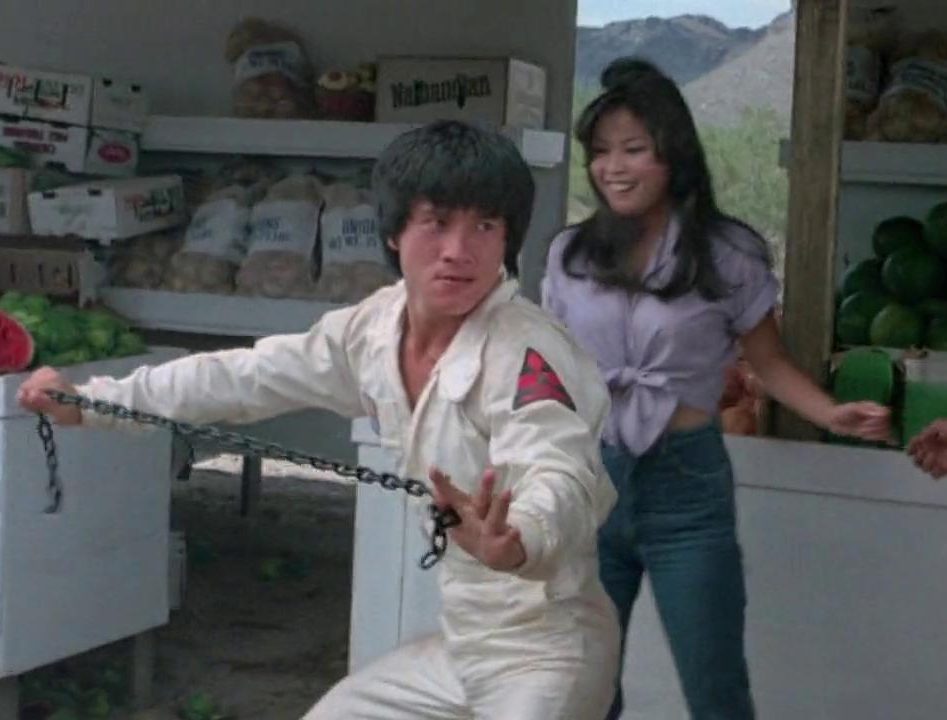 Director Hal Needham featured outtakes from the production for The Cannonball Run's closing credits. Jackie Chan was so taken with the concept that he wanted to implement it in his own films. Chan's films have always featured outtakes at the conclusion, starting with his 1982 picture Dragon Lord. In Chan's movies, this usually involves video of stunts gone awry, with the action hero himself coming dangerously near to serious damage.
Jackie Chan appeared in the 1985 Hollywood action picture The Protector, reuniting with Hal Needham for the sequel Cannonball Run II. However, it wasn't until 1998 that he had a breakout smash in the west, co-starring with Chris Tucker in the action comedy Rush Hour.
18. Burt Reynolds became the highest-paid actor in movie history as a result of this picture.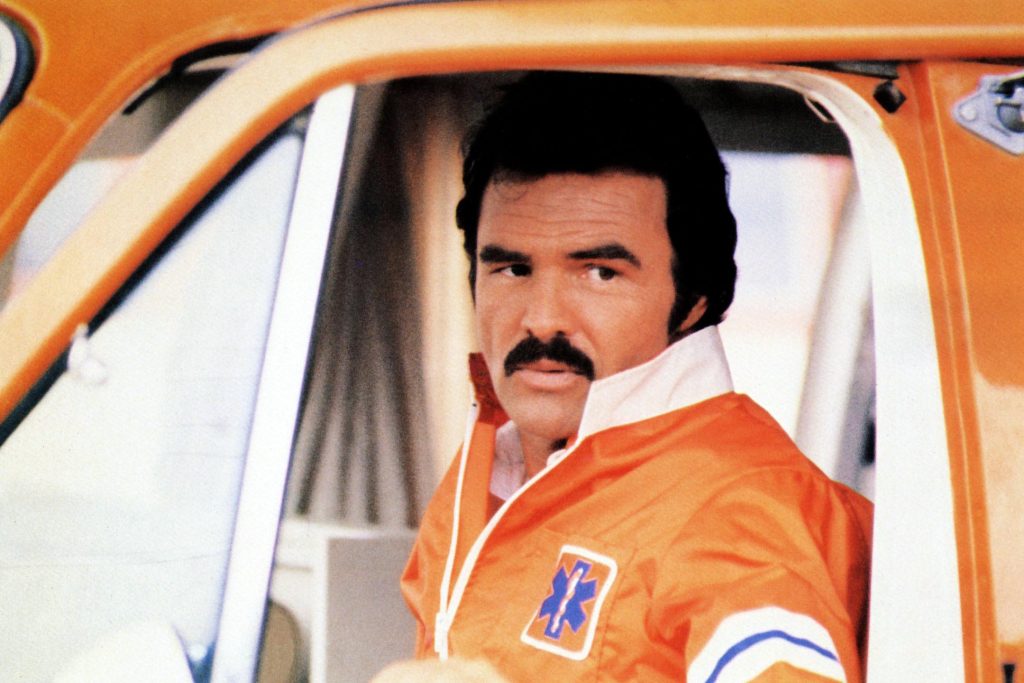 The Cannonball Run has an all-star ensemble, but there's no denying who the true star of the show is. As renegade racer J.J. McClure, Burt Reynolds takes the lead in this high-octane thriller. Reynolds was considered the biggest movie star in the world at the time, and he was paid accordingly. To feature in the film, the actor was paid a princely sum of $5 million, the highest sum ever paid to a single actor for a single part.
Reynolds collaborated with filmmaker Hal Needham for the fourth time on The Cannonball Run. Smokey and the Bandit and its sequel, as well as Hooper, had previously brought the actor and the filmmaker together.
17. The Cannonball Run was conceived as a conventional action movie starring Steve McQueen.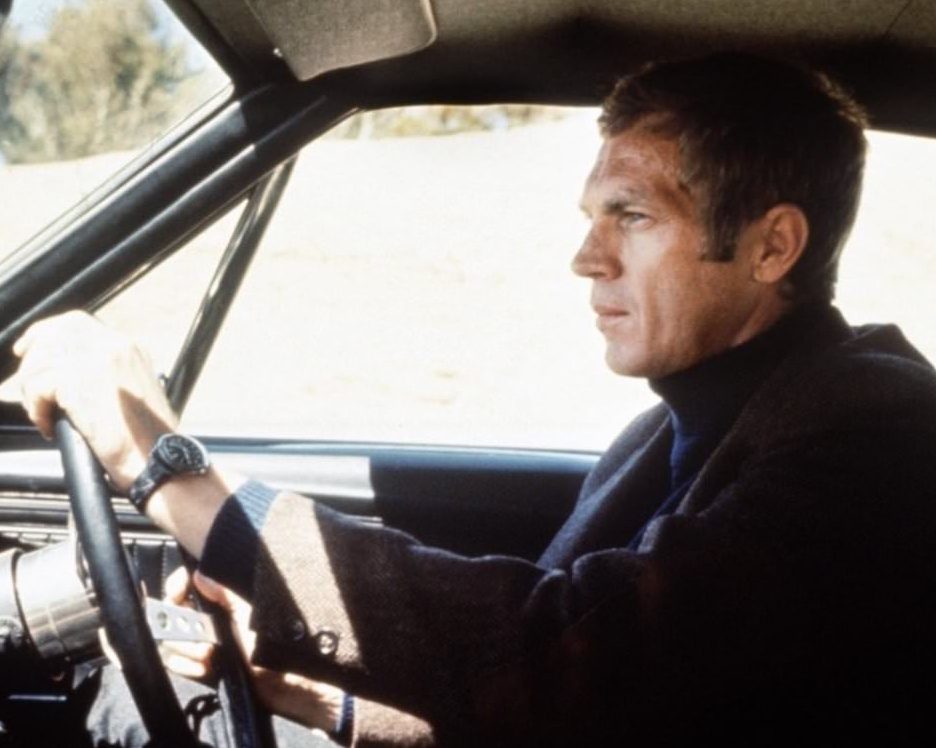 The Cannonball Run has some high-octane car action, but it is mostly intended to tickle the humorous bone. However, this wasn't always the intention; it was originally planned as something lot more straightforward. It was supposed to be a typical action movie first and foremost – and it wasn't even going to star Burt Reynolds.
Instead, another great Hollywood leading actor, Steve McQueen, was envisioned for the picture. Sadly, McQueen died at the age of 50 in 1980, following a brief fight with cancer. The Cannonball Run was heavily modified for Burt Reynolds after McQueen's unexpected death.
16. Sir Roger Moore enraged his Bond creators by mocking the character of James Bond.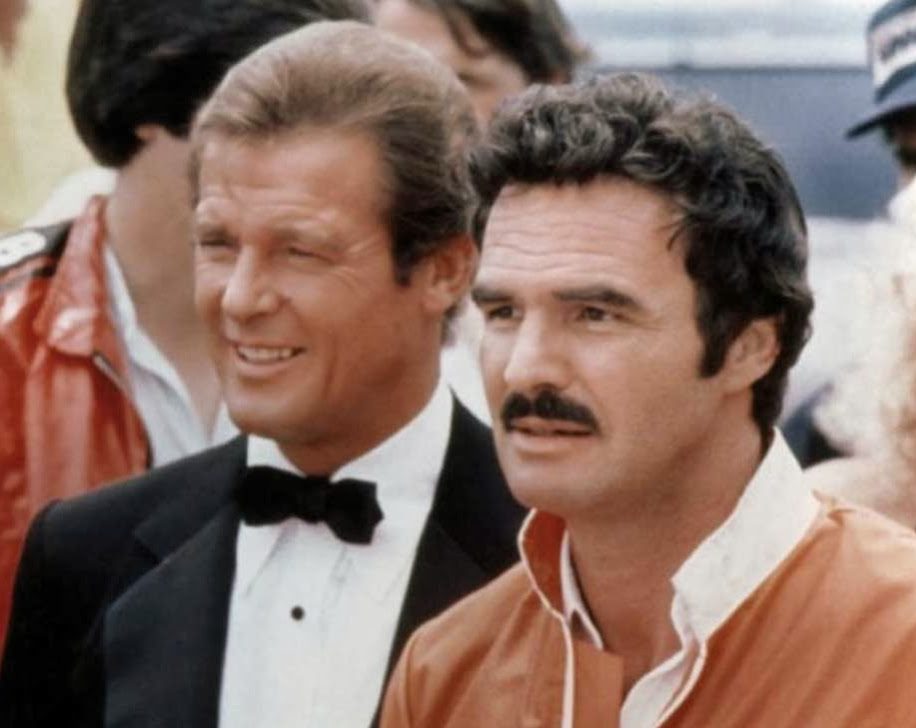 Roger Moore, along with Reynolds, was the biggest star in The Cannonball Run at the time. In the same year as For Your Eyes Only, the British actor made his sixth appearance as James Bond 007 in the picture. Moore plays Seymour Goldfarb, Jr., an American racer with a remarkable likeness to – you guessed it – Roger Moore, in the comedy. Many references to Bond may be seen in The Cannonball Run, notably Moore driving Bond's most renowned automobile, the Aston Martin DB5 (which, funnily enough, he never drove in an actual Bond movie).
The Bond producers were said to be displeased, and this had ramifications for his successors in the role of the famed secret agent. Because of Moore's Bond spoof in The Cannonball Run, Pierce Brosnan said that he was legally barred from wearing a tuxedo in another film during his time as Bond.
15. Director Hal Needham owned the Ferrari featured in the film.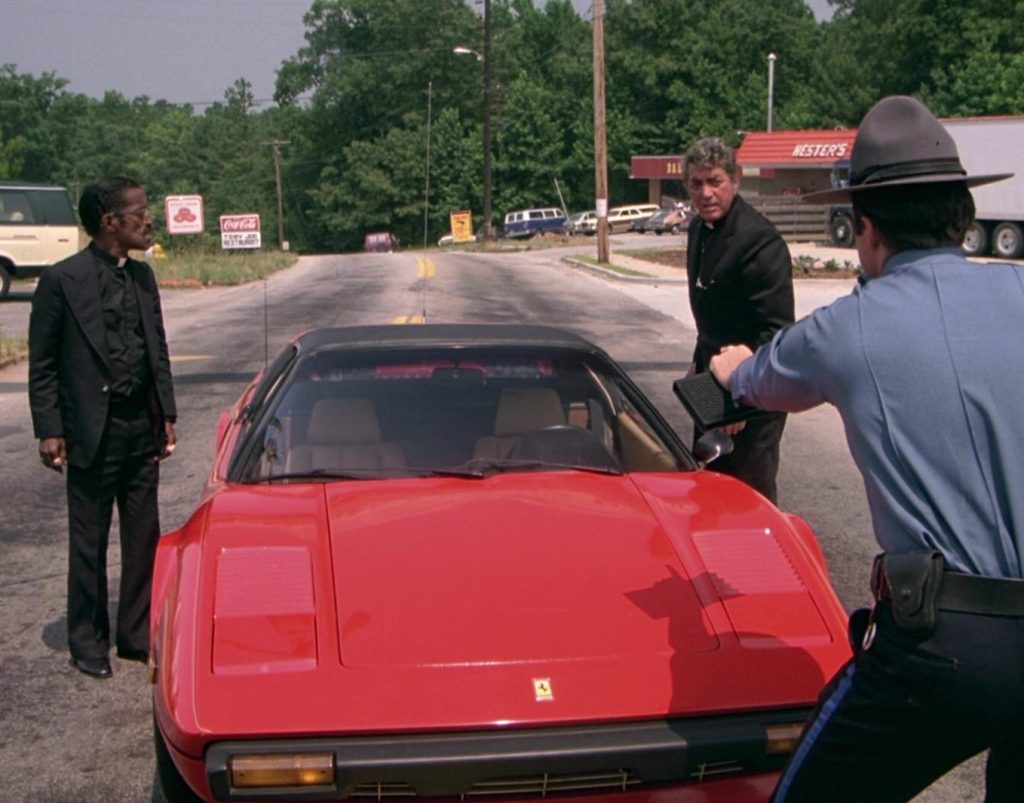 Aside from the performers, The Cannonball Run was known for its plethora of attractive automobiles. We also have the black Lamborghini Countach driven by Adrienne Barbeau and Tara Buckman, in addition to Roger Moore's Aston Martin. The red Ferrari 308 GTS driven by Dean Martin and Sammy Davis Jr is another eye-catching automobile. Surprisingly, the Ferrari used in the film was director Hal Needham's own vehicle.
Needham must have had a lot of trust in his cast to risk his own vehicle, but as a veteran stunt coordinator, he knew exactly what he was doing. Another interesting fact: Tom Selleck drove the identical Ferrari in the successful television show Magnum, P.I., which had already been on the air for a year when The Cannonball Run premiered.
14. The picture was planned to star Don Rickles.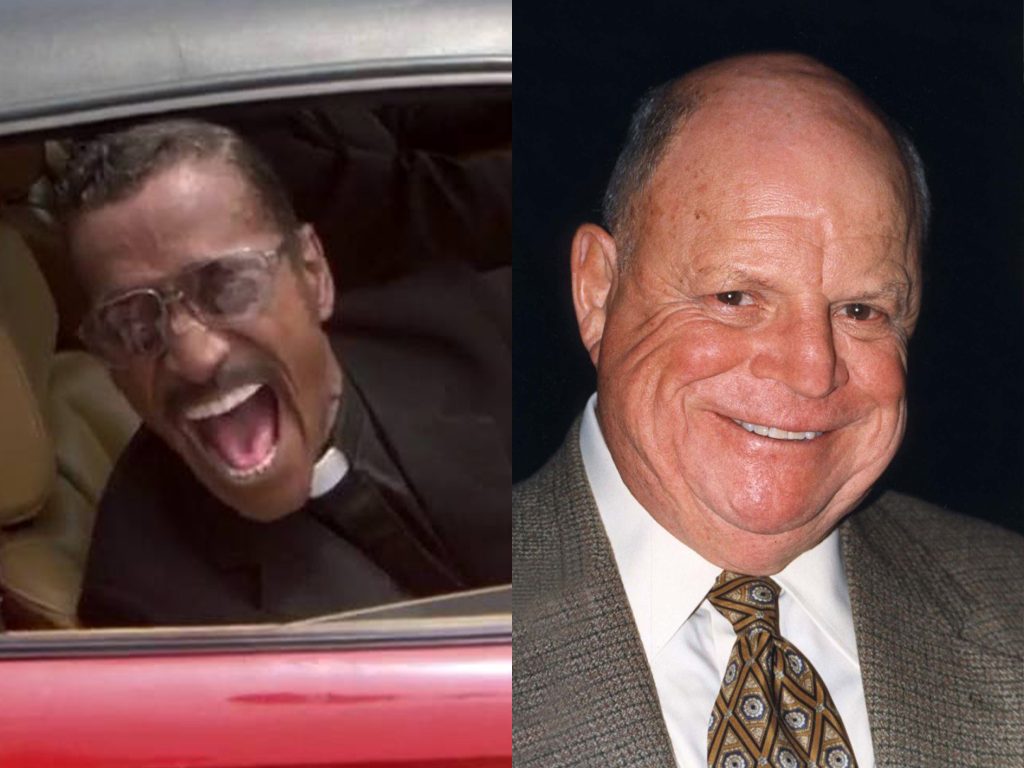 Despite the fact that The Cannonball Run is jam-packed with prominent stars, they were unable to secure everyone they desired. Believe it or not, legendary musician Sammy Davis Jr. was not the initial pick to play Fenderbaum. Originally, another long-time Hollywood celebrity, Don Rickles, was set to play this part. Rickles, a stand-up comedian, had previously acted in a number of films, but his participation in The Cannonball Run fell through for whatever reason.
Before dying away in 1990, Sammy Davis Jr. would reprise his role as Fenderbaum in Cannonball Run II. Meanwhile, Rickles went on to acquire a new generation of fans as the voice of Mr Potato Head in the first three Toy Story films, until passing away in 2017.
13. Burt Reynolds' stand-in makes an appearance.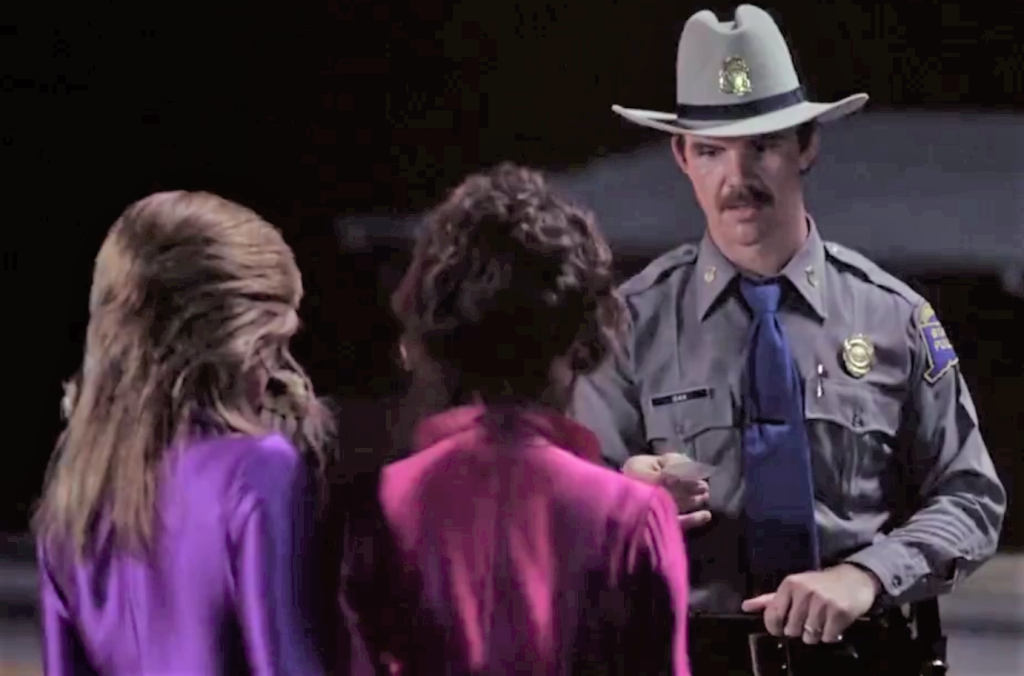 For many spectators, particularly men in the audience, the female racers in the black Lamborghini are among of the most remembered sequences in The Cannonball Run. Adrienne Barbeau and Tara Buckman play these two racers (technically titled Marcie and Jill, but their names are never stated in the film). In addition to driving a flashy automobile, the two wear low-cut spandex jumpsuits to assist distract male traffic officers, however this notably backfires in one scene.
Roy Tatum plays the officer who pulls them over when they first get pulled over by a Highway Patrol Officer. Tatum was frequently used as a stand-in for Burt Reynolds, as seen by his strong likeness to the actor. The Cannonball Run didn't exactly establish Tatum as a leading man, but he went on to appear in a slew of other films.
12. It was based on a real-life road race about which two films had already been made.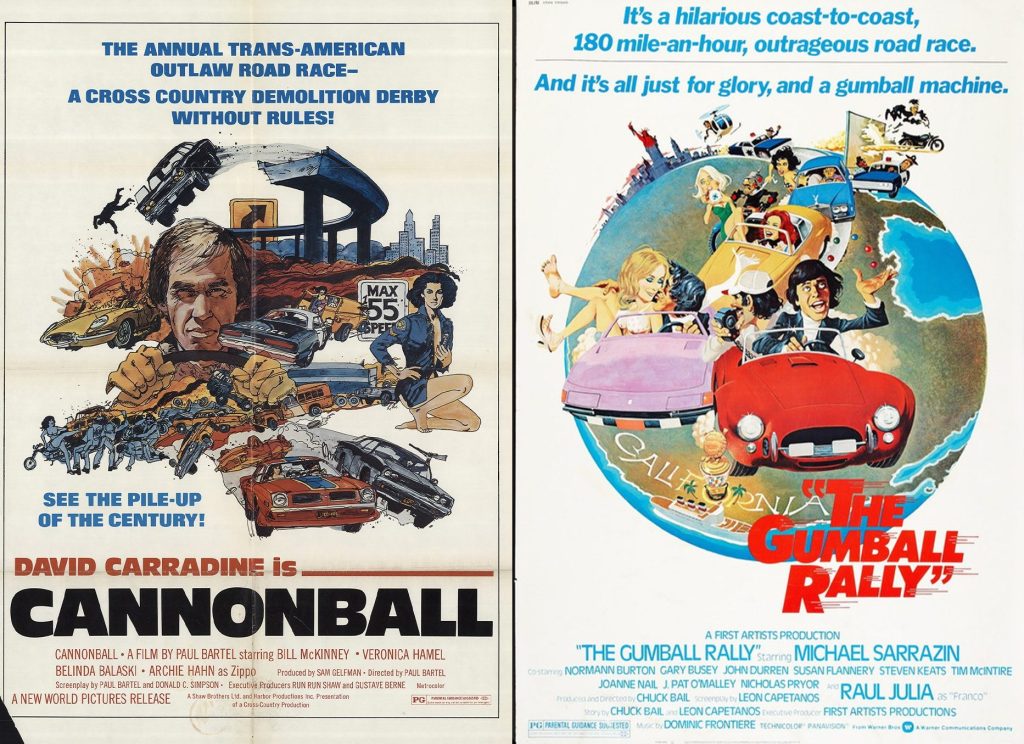 The Cannonball Run, as bizarre as it may appear, was based on true events only very loosely. Cannonball Baker's Sea-to-Shining-Sea Memorial Trophy Dash was a true cross-country road race. Despite the fact that the event was completely unofficial and unlawful, it took place for several years in a row in the 1970s. Before 1981's The Cannonball Run, filmmakers had recognized the Cannonball's cinematic potential, and it had already been the subject of two films.
In 1976, two films based on the race were produced. Cannonball, a hard-edged road racing film starring David Carradine, was the first. Second, there was The Gumball Rally, a lighter comedy that was more akin to the subsequent Cannonball Run films in tone and subject.
11. Burt Reynolds expressed sorrow for making the movie.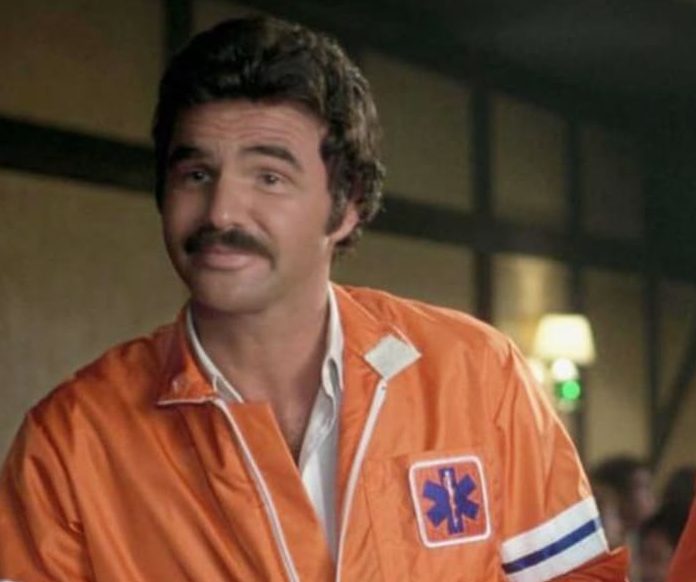 The Cannonball Run, along with Smokey and the Bandit and Deliverance, is one of the films for which the late Burt Reynolds is most remembered. Reynolds' eventual admission that he had misgivings about filming the picture may come as a surprise to some viewers. "I made the movie for all the wrong reasons," the actor admitted in an interview. It was never one of my favorites. It was for the benefit of a friend of mine, Hal Needham. I also believed it was unethical to refuse such a large sum of money." (Remember that Reynolds was paid a then-unprecedented $5 million for the movie.)
"I suppose I sold out so I couldn't really object to what people wrote about me." Still, none of this kept Reynolds from reuniting with director Needham for 1984 sequel Cannonball Run II.
10. During filming, a stunt performer was paralyzed in an accident.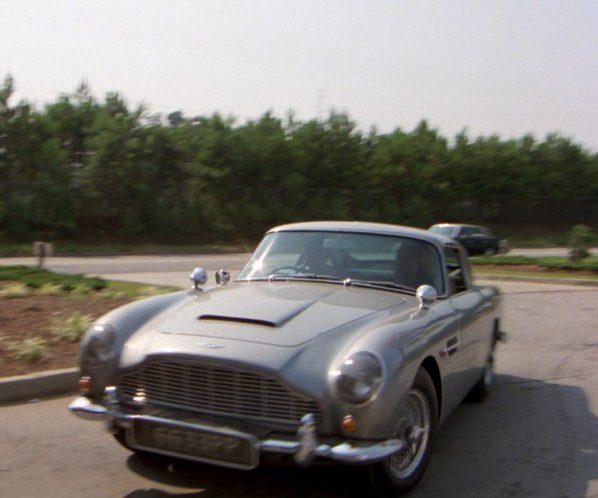 Shooting a film that is highly reliant on fast automobiles doing daring maneuvers is inherently dangerous. Unfortunately, The Cannonball Run's creators learnt this lesson the hard way when a stunt went awry. Heidi von Beltz, a stunt performer, sat in the passenger seat of an Aston Martin while another stunt performer drove the car.
The automobile, which had no seatbelts, hit head-on with a truck while completing the stunt. Von Beltz's neck was broken as a result of the collision. She was lucky to live, although she was left quadriplegic. She was paid $3.7 million in damages after a protracted legal struggle, and movie stunt standards were altered to make seatbelts mandatory.
9. The female role in Cannonball Run II was originally cast as Jaclyn Smith from Charlie's Angels.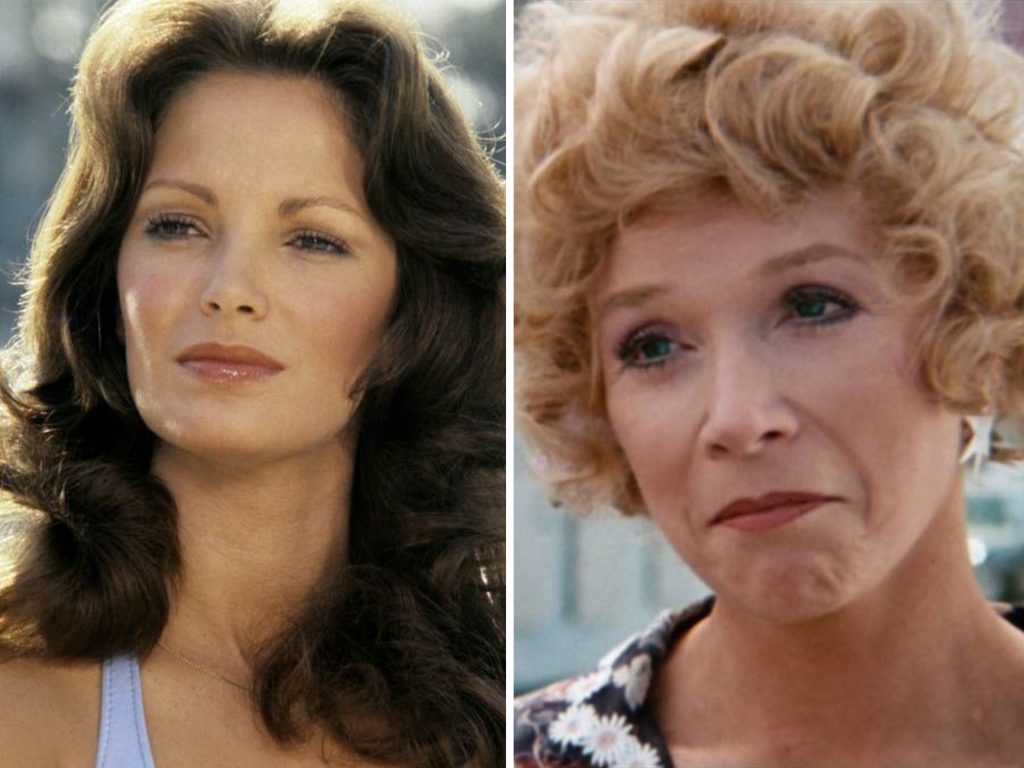 Farrah Fawcett, a 70s pin-up queen best known for her appearance on TV's Charlie's Angels, as Burt Reynolds' love interest in The Cannonball Run. Cannonball Run II was supposed to star Fawcett's previous co-star Jaclyn Smith, who was also a member of Charlie's Angels. Smith, on the other hand, stepped out of the sequel late in the day, and Shirley Maclaine took her place.
"I believe [Smith] was terrified to death to be up there against Burt and Dom [DeLuise],' said director Hal Needham afterwards. I don't want somebody on the set that is afraid like that. As a result, we relocated." Smith had pulled out of another huge film five years prior: she had been the original choice for Dr. Goodhead in Moonraker.
8. Roger Moore wished he hadn't passed up the chance to feature in the sequel.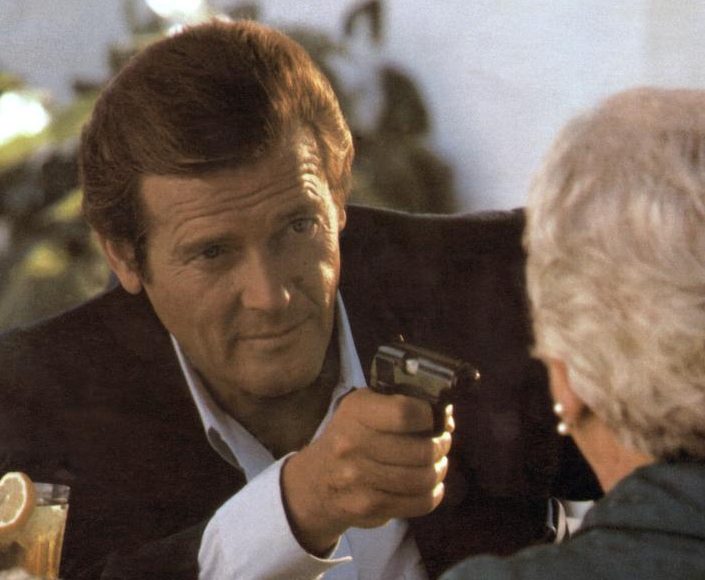 Reynolds, DeLuise, Dean Martin, Sammy Davis Jr., and Jackie Chan all reprised their roles in the sequel to The Cannonball Run. However, one of the main characters from the first film is conspicuously absent from the sequel. Roger Moore, who passed down a chance to reprise his part in Cannonball Run II, is the actor in question. Moore opted not to do a sequel because he thought there was nothing more to do with his one-note character and he was remorseful over the disastrous Aston Martin crash in the first film.
However, the actor would subsequently regret skipping Cannonball Run II since he would have lost out on working with Frank Sinatra. Moore noted this in his autobiography by quoting Sinatra's best-loved song My Way: "regrets, I've had a few, but then again too few to mention."
7. Cannonball Run II gave Frank Sinatra his final movie role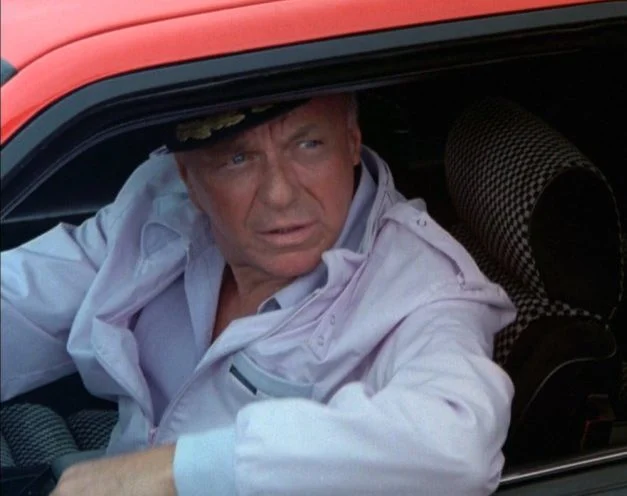 The most renowned new face to join the group for Cannonball Run II was, of course, Frank Sinatra. Following the persuasion of his former 'Rat Pack' companions Dean Martin and Sammy Davis Jr., the legendary entertainer consented to perform. Sinatra was able to portray himself and even drive his own automobile in the part, so it wasn't really a stretch for him (a 1984 Dodge Daytona Turbo).
Cannonball Run II was not only a Rat Pack reunion, but it was also Sinatra's final performance in a theatrically released feature picture. Sinatra's final acting roles were on television, with a guest appearance on Magnum, P.I. and a cameo as himself on Who's The Boss? following the 1984 film. Sinatra participated in a number of documentaries and retrospectives in his latter years before dying died in 1998.
6. Despite Roger Moore's absence, the sequel has more James Bond humor.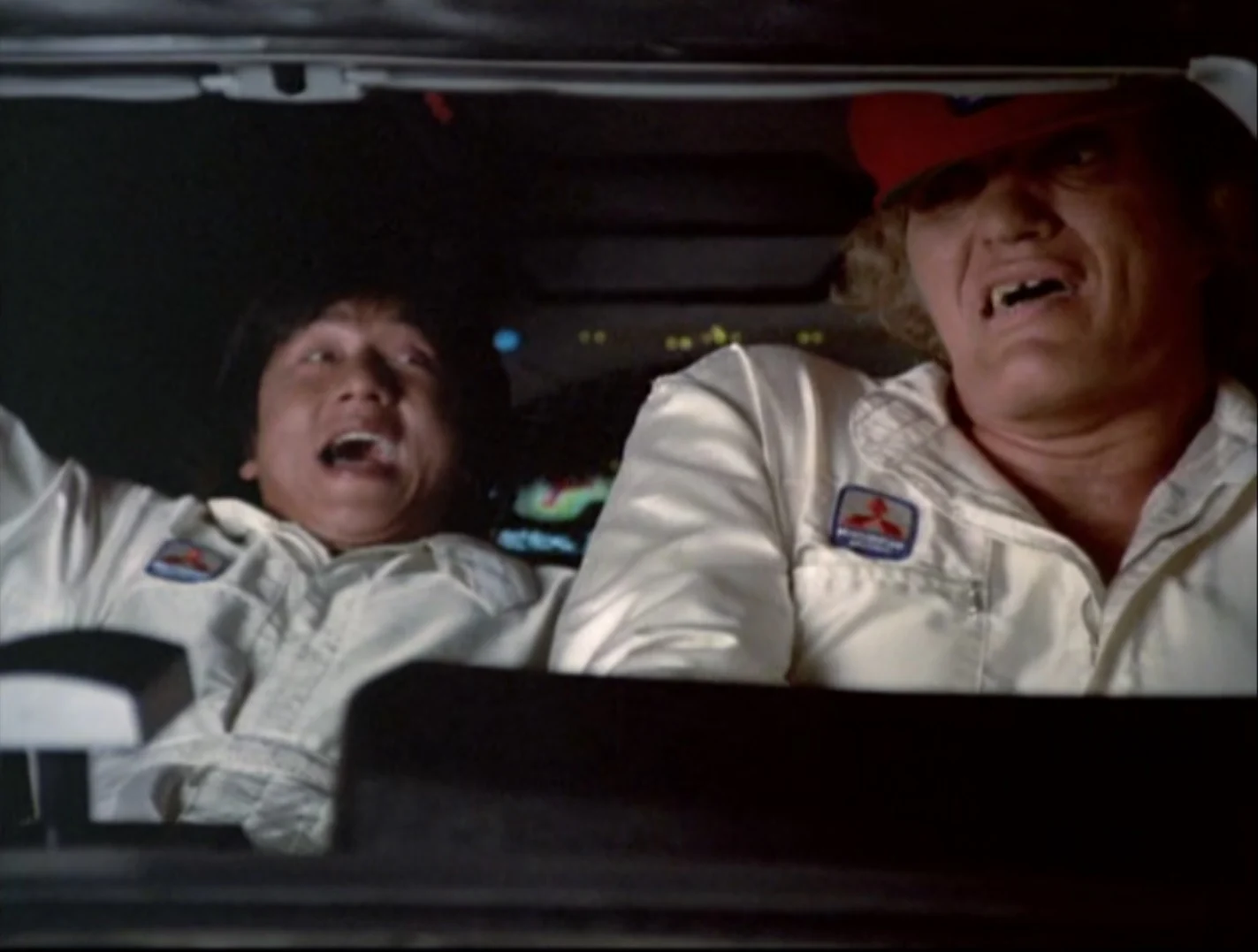 Cannonball Run II's creators didn't let the absence of Roger Moore stop them from generating additional James Bond gags. Jackie Chan returns to the character he played in the first film, but this time with a new partner: Richard Kiel. Kiel was most remembered for playing Jaws, the Bond villain who co-starred with Moore in The Spy Who Loved Me and Moonraker.
The pair is racing in a Mitsubishi Starion that has a unique and useful modification. Chan and Kiel's automobile can transform into a submarine and travel underwater. If it sounds familiar, it's because in The Spy Who Loved Me, Roger Moore's 007 drove a Lotus Esprit with the same function.
5. The 'Lamborghini Babes' characters Jill and Marcie were replaced.
Adrienne Barbeau and Tara Buckmann co-starred as the spandex-clad temptresses driving a Lamborghini in the original Cannonball Run. Observant viewers (at least those not distracted by the clothes) will recall that these characters won the race in the first film. In the sequel, the racers return to defend their title, but actresses Barbeau and Buckmann do not. In Cannonball Run II, the characters were recast, with Catherine Bach (well known for her role as Daisy on TV's The Dukes of Hazzard) and Susan Anton taking over.
Barbeau's best-known work with filmmaker John Carpenter (previously her husband) was in The Fog and Escape from New York, in addition to The Cannonball Run. Meanwhile, Tara Buckmann appeared in a number of classic films from the 1980s, including the horror film Silent Night, Deadly Night, and the action comedy Never Too Young to Die.
4. It was the final automobile chase film starring Burt Reynolds.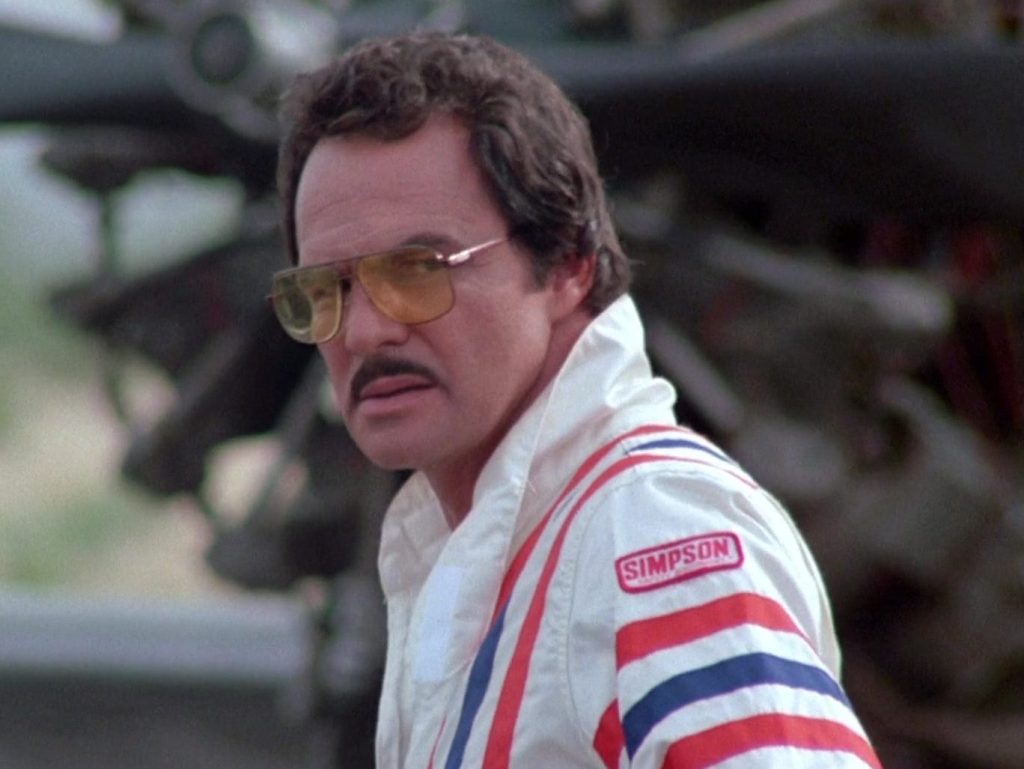 In the 1970s and 1980s, Burt Reynolds had a string of blockbuster movies, the most of which featured him driving. The actor's first significant vehicle chase was in the 1973 thriller White Lightning, which was followed by Gator in 1976. Reynolds' biggest car-related hit came later in 1977 with the acclaimed action comedy Smokey and the Bandit, which inspired a sequel. Hooper and Stroker Ace, both starring Reynolds as a hotshot driver, are two of his other fuel-injected films.
After Cannonball Run II, Reynolds decided not to create any more driving movies because he felt he was repeating himself. He did, however, go on to play supporting roles in films such as the Formula One thriller Driven and the big-screen adaption of The Dukes of Hazzard.
3. The two films grossed over $200 million at the box office when taken together.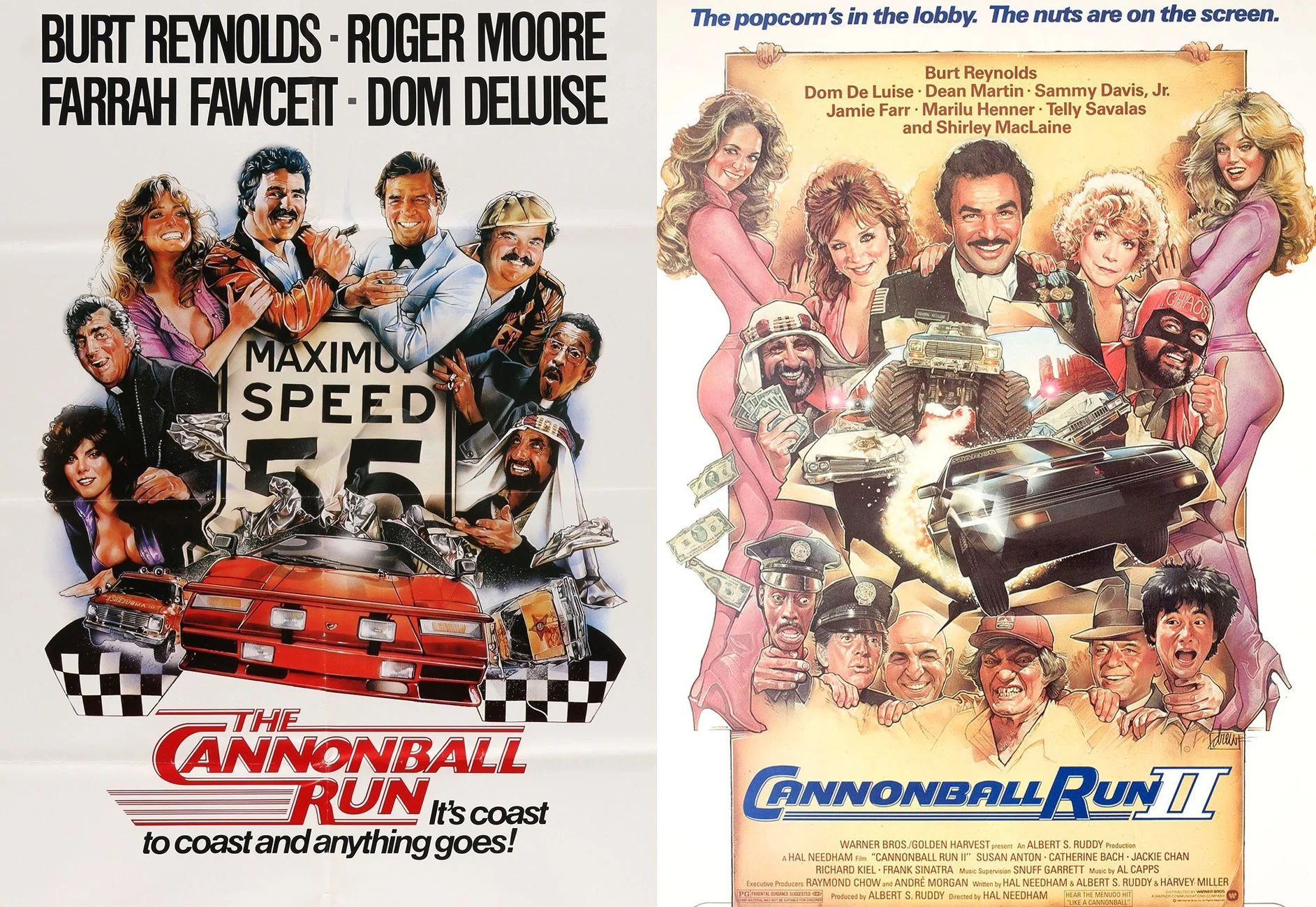 The Cannonball Run, released in 1981, was a huge hit at the box office. The picture grossed more than $160 million in ticket sales, far above its projected $18 million budget. Naturally, the producers and production firm Golden Harvest hoped for similar success with the sequel.
Cannonball Run II, while not a disaster, was a much lesser blockbuster, grossing little over $56 million at the box office. In total, the Cannonball Run franchise grossed about $200 million, which was a sizable sum in the early 1980s. This is despite the fact that both films, particularly the sequel, were virtually universally panned by critics.
2. You might be unaware of an unofficial third Cannonball Run film.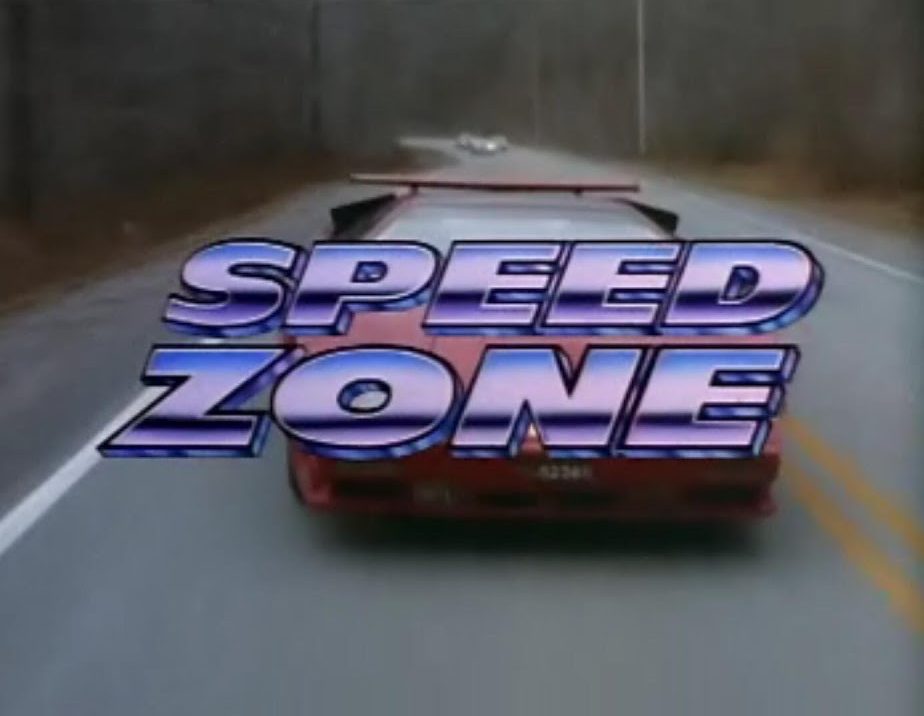 A third film in the series was released five years after Cannonball Run II, but you might not have known about it. The 1989 film, officially named Speed Zone, has been distributed under a number of other titles, including Cannonball Run III and Cannonball Fever. It's another comedy based on the Cannonball cross-country road race, but that's where the similarities end. The film was neither directed by Hal Needham, nor did it feature Burt Reynolds or any of the other important actors from the original movie, with the exception of Jimmy Far, who reprises his role as Sheik Abdul ben Falafel for a brief scene.
Instead, Jim Drake directed Speed Zone, which included John Candy, Eugene Levy, Melody Anderson, Peter Boyle, Alyssa Milano, Brooke Shields, and Lee Van Cleef among its ensemble. The film was a box office disappointment, grossing only $3 million, and it was panned by reviewers, with a dismal 0% rating on Rotten Tomatoes.
1. In 2018, plans for a reboot were unveiled.
For quite some time, there have been rumors about a possible relaunch of The Cannonball Run. Rawson Marshall Thurber was the first director to be associated to the project (Dodgeball, Skyscraper). Doug Liman was confirmed as the reboot's director after discussions with Thurber fell down.
However, that was in 2018, and there has been almost little news on the subject since then. In the meanwhile, Liman has a lot on his plate, since he's set to direct the as-yet-untitled Tom Cruise picture, which will be the first feature film to be shot in space.